Tinubu Certificate Saga: Public Affairs Analyst Speaks on Alleged Forgery
Some Nigerians on social media are criticising President Bola Tinubu over the certificate saga involving the Chicago State University (CSU)
Not satisfied with CSU's validation of Tinubu's certificate, opposition elements on social media alleged that the president presented a forged certificate from the institution to the Independent National Electoral Commission (INEC)
Legit.ng spoke to a public affairs analyst, Segun Akinleye after the records released by the university authenticated Tinubu's certificate
Chicago, USA - Segun Akinleye, a public affairs analyst, has said the onus is on Chicago State University (CSU) to swear under oath that it was the same certificate issued to Bola Tinubu that the president presented to the Independent National Electoral Commission (INEC).
Atiku Abubakar, the presidential candidate of the opposition Peoples Democratic Party (PDP) in the February 25 election, had requested Tinubu's academic records to back his allegation of forgery of the CSU certificate against the president.
The allegation of forgery was one of those dismissed by Nigeria's presidential election court in the suit Atiku filed to challenge the election of Tinubu.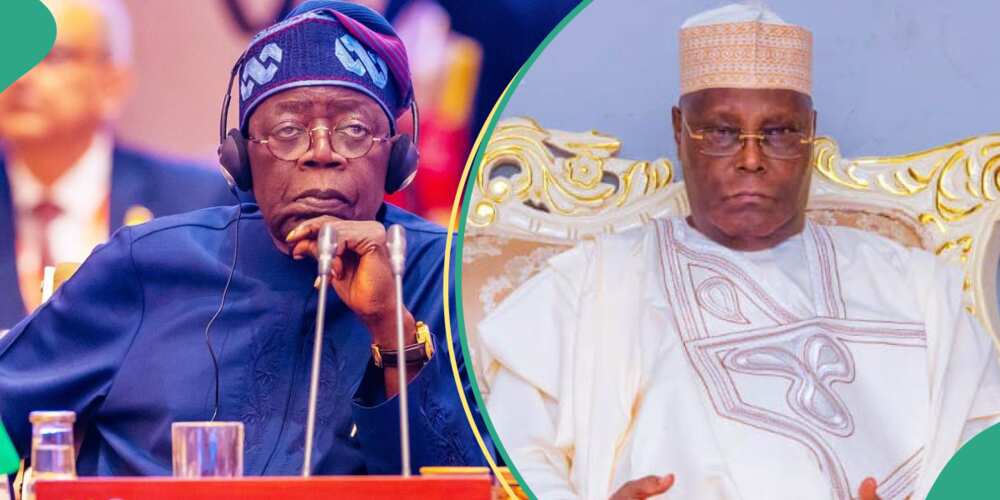 Tinubu's certificate: 'Main issue is authenticity'
Despite the tribunal's ruling, Atiku continued his case at the US court, possibly to include the official documents in his appeal at Nigeria's Supreme Court.
Reacting to the unending controversy, Akinleye in a chat with Legit.ng on Tuesday, October 3, said:
"The issue with the whole certificate drama of President Bola Tinubu is the authenticity. People have confused the whole thing. This is not about if the president attended CSU or not; the school said he did attend and graduated.
The question is, the certificate he presented to INEC, what is the one the school issued? Why people get confused is that many didn't follow the process from the start.
What we are waiting for is for the school to swear under oath that it was the same certificate issued to him that he presented to INEC. If not, that's forgery."
Tinubu's old classmate at Chicago varsity surfaces
In a piece of related news, Legit.ng reported that a man, Durojaiye Ogunsanya, said he and Tinubu were classmates at the CSU.
Ogunsanya, in an interview with Television Continental on Monday, September 11, said he and Tinubu both graduated from the University in 1979.
Source: Legit.ng