Melissa Gilbert bio: age, net worth, spouse, children, siblings
Hollywood has numerous well-known actresses who have achieved admirable feats. Melissa Gilbert is one of them. She is renowned in the entertainment industry for her roles, not only as an actress but also a TV show producer and director. The bubbly actress is best known for portraying Laura Wilder on the hugely popular NBC TV show Little House on the Prairie.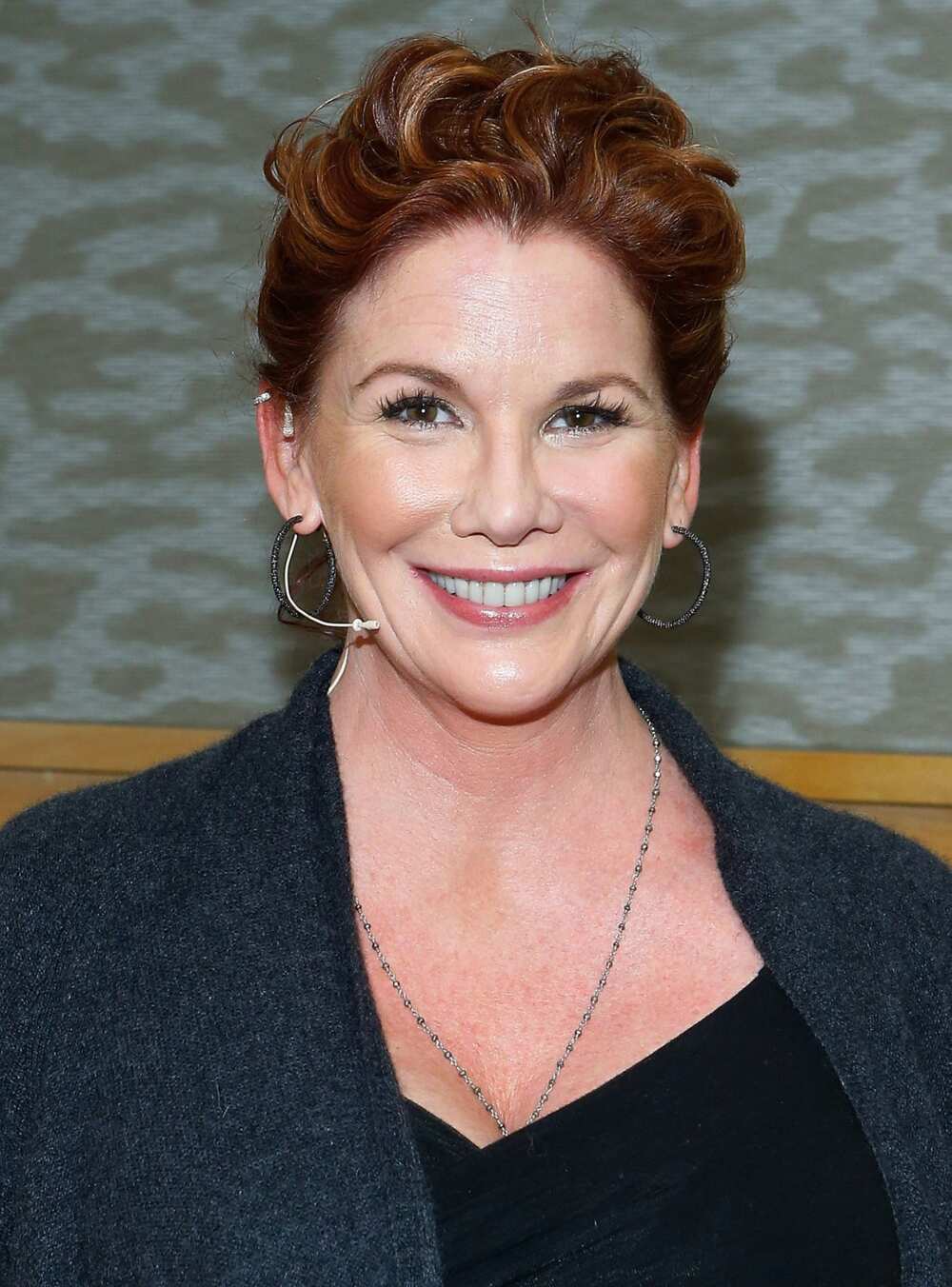 How old is Melissa Gilbert? The actress is currently 56 years old, having been born on May 8, 1964. Her biological parents gave her up for adoption fearing they would not afford to provide for the young Melissa. Barbara Crane and Paul Gilbert adopted the young to-be actress and brought her up alongside their biological children, Jonathan, and Sara Gilbert.
Profile summary
Name: Melissa Ellen Gilbert
Date of birth: 8th May 1964
Born in: Los Angeles, California, America
Melissa Gilbert age: 56 years
Zodiac: Taurus
Height: 5 feet 4 inches (163 centimetres or 1.63 metres)
Spouse: Timothy Busfield
Melissa Gilbert siblings: Sara Gilbert (half-sister) and Jonathan Gilbert (half-brother)
Ex-husbands: Bruce Boxleitner and Bo Brinkman
Occupation: Actress, director, producer
Net worth: $500,000
Career
Melissa was a talented entertainer and actor from an early age. Her parents' association with Hollywood helped her land acting gigs on various commercials. Her first significant role involved portraying Laura Ingalls on the NBC television show, Little House on the Prairie.
In 1979, she appeared in various television films and series such as The Miracle Worker (1979), Choices of the Heart (1983), and Splendor in the Grass (1981). This was followed by a significantly active career in which the actress appeared in numerous films and shows.
Melissa Gilbert movies and TV shows
The actress has appeared in numerous feature films, television films, and series. These include:
Feature films
The Reluctant Astronaut (1967) as Niece
Nutcracker Fantasy (1979) as Clara (voice)
Sylvester (1985) as Charlie
Ice House (1989) as Kay
Safe Harbour (2007) as Ophelia MacKenzie
One Smart Fellow (2015) as Ellen
Television films and shows
Without Her Consent (1990) as Emily Briggs
With a Vengeance (1992) as Jenna King / Valerie Tanner
Thicker than Water (2005) as Natalie Travers
The Miracle Worker (1979) as Helen Keller
The Love Boat (1978) as Rosemary 'Rocky' Simpson
The Christmas Pageant (2011) as Vera Parks
Secrets and Lies (2015) as Lisa Daly
Murder at 75 Birch (1998) as Gwen Todson
Little House: Look Back to Yesterday (1983) as Laura Ingalls Wilder
Little House on the Prairie (1974–1983) as Laura Ingalls
Joshua's Heart (1990) as Claudia
Hollywood Wives: The New Generation (2003) as Taylor Singer
Her Own Rules (1998) as Meredith Sanders
Heart of the Storm (2004) as Cassie Broadbeck
Fat Actress (2005) as herself
Little House Years (1979) as Laura Ingalls
Family Secrets (1984) as Sara Calloway
Faerie Tale Theatre (1985) as Gerda
Donor (1990) as Kristine Lipton
Blood Vows: The Story of a Mafia Wife (1987) as Marian
Batman: The Animated Series (1992–1994) as Barbara Gordon/Batgirl (voice)
A Holiday for Love (1996) as Emma Murphy
7th Heaven (2005) as Marie Wagner
Awards and nominations
Here are the awards that the actress has been nominated for and won.
Golden Boot Awards (2000): Won the Golden Boot.
Golden Globe Award (1981): Nominated for her role in Little House on the Prairie.
Primetime Emmy Awards (1980): Nominated for her role in the TV movie titled The Miracle Worker.
TV Land Awards (2006): Won an award for the Most Memorable Kiss for her role in Little House on the Prairie.
Young Artist Award (1982): Nominated for her role in Splendor in the Grass.
Young Artist Award (1983): Won an award for the Best Young Actress in a Drama Series for her role in Little House on the Prairie.
Young Artist Award (1980): Nominated for her role in Little House on the Prairie.
Young Artist Award (1984): Won an award for Best Young Actress in a Drama Series for her role in Little House on the Prairie.
Who is Melissa Gilbert married to?
After dating Rob Lowe and Tom Cruise in her teenage years, Melissa got married to Bo Brinkman on 22nd February 1988. The two had a son together named Dakota Paul Brinkman before later going their separate ways in 1992.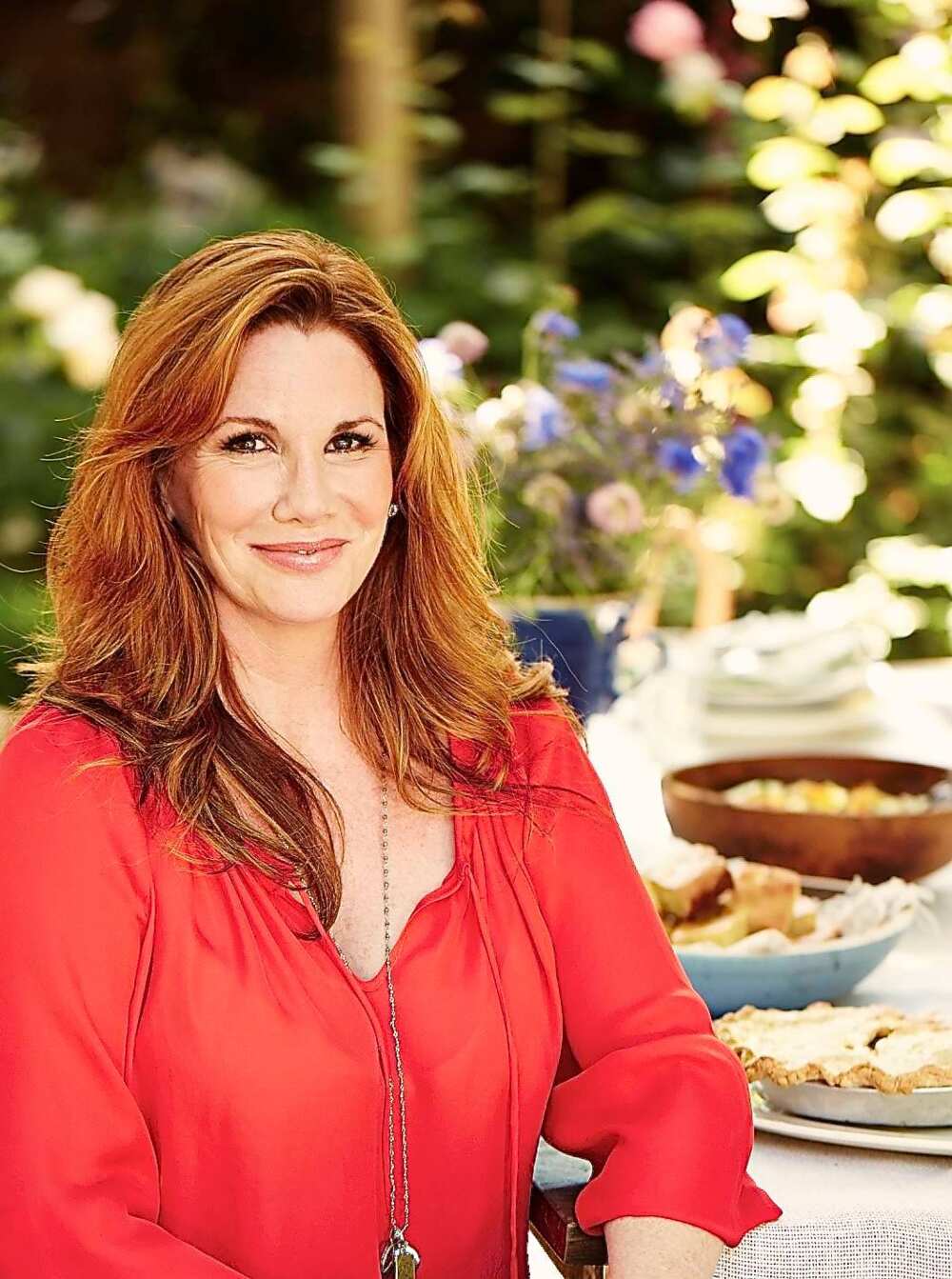 On January 1995, the actress got married to Bruce Boxleitner with whom she had a son in October 1995. The two named their son Michael in honour of the late Michael Landon who had been a prominent figure in Melissa's life.
Bruce and Melissa got divorced in August 2011. So, is Melissa Gilbert still married? Yes, the actress is now married to Timothy Busfield. Melissa Gilbert husband, like her, was previously married and had three children from two marriages.
Busfield, the current Melissa Gilbert spouse, is a renowned director, producer, and Emmy Award-winning actor. The wedding between him and Melissa took place in 2013 in Santa Barbara, California.
Who are Melissa Gilbert children?
The actress is the mother to Dakota Brinkman and Michael Boxleitner. She is also a stepmother to her husband's three children from his previous marriages.
Winning the Screen Actors Guild presidency
In 2001, the actress was voted in as president of the Screen Actors Guild after a somewhat prickly candidacy that saw the votes taken twice. In 2003, she was re-elected for a second term after winning 50% of the votes.
On July 2005, Melissa announced that she would not be defending her seat for the third time and was eventually succeeded by Alan Rosenberg on 25th September 2005.
Tax controversy
After announcing that she would be vying for the seat of US Representative from Michigan, Melissa was accused of being a 'tax cheat' by a member of her opponent's campaign team.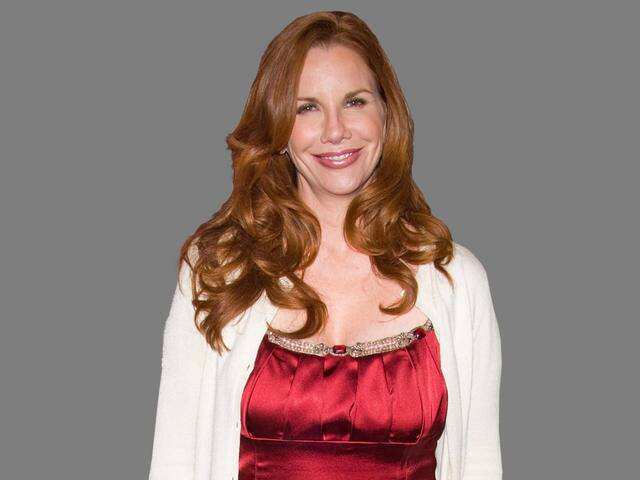 The popular actress owed the taxman $112,000 in state taxes and $360,000 in federal taxes. She attributed her tax problems to the economy, divorce, and stalled acting career and negotiated a plan with the IRS (Internal Revenue Service) to pay the outstanding taxes.
How much is Melissa Gilbert worth?
Melissa Gilbert net worth is currently estimated to be about $500,000. This comes from her acting roles in television shows, films, and commercials. There is not much information about the actress's properties.
Where is Melissa Gilbert now?
In 2013, the actress planned on running for Congress in Michigan. However, she later withdrew from the congressional campaign due to health-related reasons. Since then, the Little House on the Prairie star rarely appears in public.
Melissa Gilbert hot pictures
Melissa looking fantastic in a flower-patterned top.
Melissa Gilbert is undoubtedly one of the best-known actresses of the 1980s and 1990s. While she has recently kept off the public eye, her impressive acting career is unforgettable. Which film or series role by the actress do you like most?
Source: Legit.ng