Dyan Cannon bio: age, daughter, net worth
Dyan is one of the legendary actors that the entertainment industry is gifted with. Although the birth name of the 83 years old blonde actress is Samille Diane Friesen, she is best known as Dyan Cannon. After she played iconic roles in movies like Bob & Carol & Ted & Alice and Heaven Can Wait, she became globally recognised. Interestingly also, she has it on the record as the first actress who would receive a nomination for an Oscar award in the Best Short Film, Live Action category.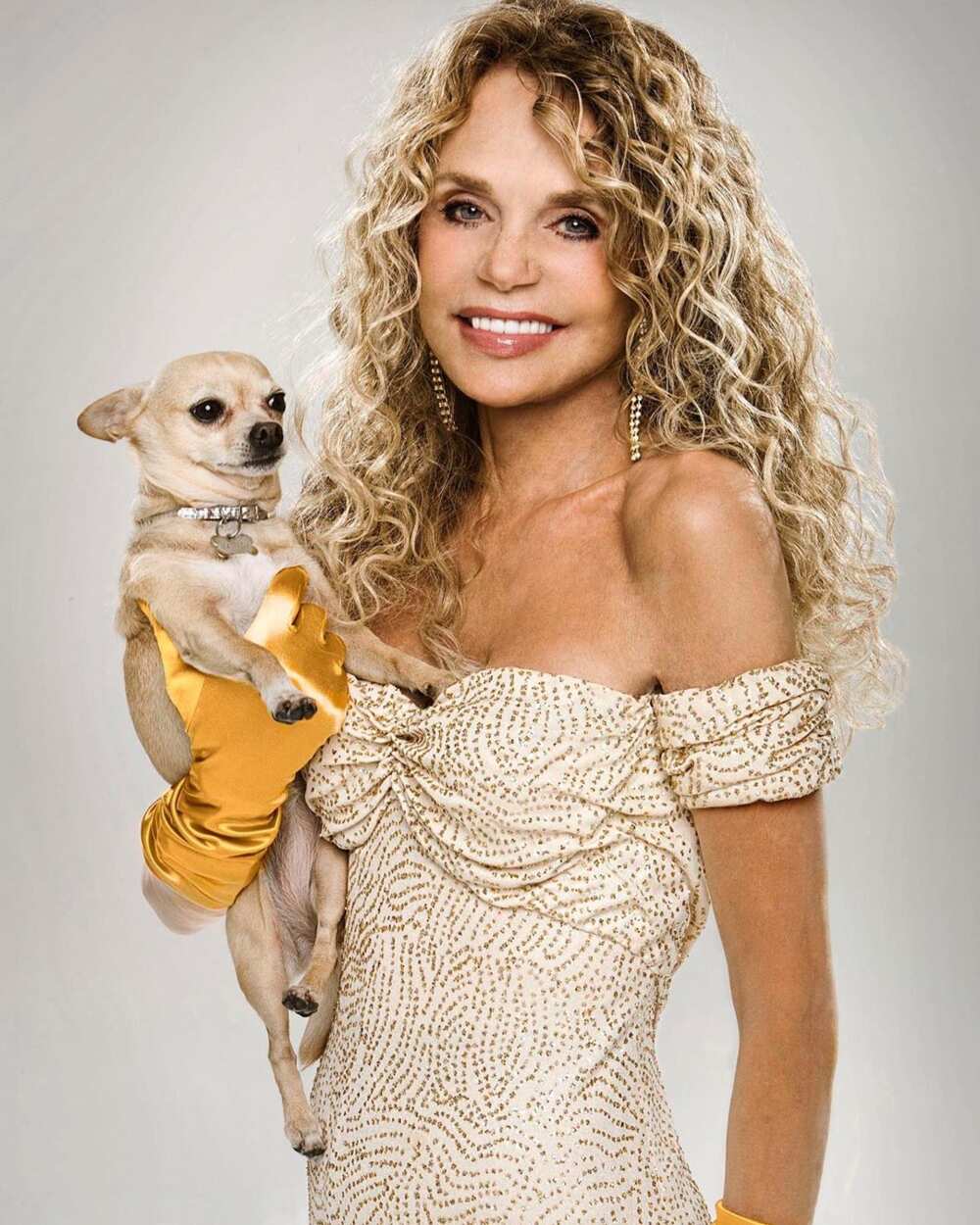 The famous actress Dyan Cannon directed, edited, produced and screen wrote movies. During her acting career, she always put in excellent performances in her films. Consequently, she once went home with a Golden Globe Award. Besides, on three different occasions, she received a nomination for the prestigious Academy Awards.
Dyan's summarised profile
Full name: Samille Diane Friesen
Best known as: Dyan Cannon
Date of birth: 4th of January, 1937
Age: 83 years old
Zodiac sign: Capricorn
Birthplace: Tacoma, Washington, United States
Nationality: American
Height: 5 feet and 5 inches (1.65 m)
Profession: Actress, screenwriter, director, producer, and editor
Weight: 64 kg
Parents: Claire Portnoy (mother) and Ben Friesen (father)
Marital status: Divorced
Brother: David Friesen
Daughter: Jennifer Grant
Early life of Dyan Cannon
The beautiful blonde actress was born in Tacoma, Washington, to Claire and Benjamin Friesen. She has a younger brother, David Frisen, who is a jazz musician. Her father worked as a life insurance salesman while the mother was a homemaker. In Seattle, Washington, the beautiful actress completed her high school education at Seattle High School.
After that, Cannon was admitted to the University of Washington in Seattle. Unfortunately, she could not graduate, and that was because she dropped out. As a young lady, Cannon participated in different beauty pageants. In 1955, she was decorated with the Miss West Seattle honour. Subsequently, Dyan Cannon hot body caught the attention of filmmakers, and in the process, they convinced her to pursue a career in acting.
What nationality is Dyan Cannon?
Dyan is an American citizen. The name of the beautiful blonde actress's father is Anton Benjamin Friesen. He was born in Canada to ethnic German parents from Russia with origin in Chortitza. The star actress's mum, Claire Portnoy, was an immigrant of both Russian and Jewish descent.
However, she was raised Jewish. Although, in later years, she converted to Christianity. Dyan Cannon today is a born again Christian.
How old is Dyan Cannon?
Dyan Cannon age is 83. The Golden Globe award winner was born on the 4th of January, 1937. Her zodiac sign is Capricorn. Despite her age, Dyan Cannon young amazes still her fans across the world.
Her professional career
Dyan's debut on the small screen was in 1958 when she played a role in one of Have Gun - Will Travel's episodes. Two years after, she made her first appearance on the big screen after landing a role in The Rise and Fall of Legs Diamond. Since then, she continued to enjoy casting roles in different notable movies, including Such Good Friends where she played the role of Julie Messinger and Bob & Carol & Ted & Alice where she played the role of Alice Henderson.
Interestingly also, in Heaven Can Wait, she performed the role of Julia Farnsworth. Additionally, in the American legal comedy-drama television series, Ally McBeal, she was the honourable Judge Jennifer Whipper Cone. Dyan Cannon movies will not be complete without mentioning films like The End of Innocence and Women Without Men.
Not relenting on the success she recorded as an actress, Cannon produced and directed movies also. Among them is Number One. The short film was written by the beautiful blonde actress eventually scored an Oscar nomination. Besides that, based on her breathtaking performance in Heaven Can Wait, she won a Golden Globe Award under the category of Best Supporting Actress. She also received a Saturn Award as the Best Supporting Actress.
Dyan's movies and tv shows
Below is a list of some of the movies and shows that the award-winning actress has featured in so far:
Deathtrap;
Author! Author!;
Rock & Roll Mom;
She's Having a Baby;
Master of the Game;
Jenny's War;
This Rebel Breed;
Doctors' Wives;
Kiss of a Stranger;
The Rise and Fall of Legs Diamond;
The Anderson;
Virginia Hill;
Revenge of the Pink Panther;
Shamus;
Child Under a Leaf;
Lady of the House;
Honeysuckle Rose;
Christmas in Connecticut;
The Pickle;
The Rockford Files;
Allie & Me;
Such Good Friends;
The Sender;
Diamond Girl;
8 Heads in a Duffel Bag;
Ally McBeal;
The Love Machine;
Three Sisters;
Kangaroo Jack;
Out to Sea;
Kiss of a Stranger;
Boynton Beach Club;
A Kiss at Midnight;
Thomas & Friends;
After the Sunset.
Who did Dyan Cannon married?
The beautiful blonde actress has dated a few high profile celebrities. However, it was her marriage to American actor Cary Grant that generated so much media attention. Dyan Cannon Cary Grant marriage was short-lived. Both of them dated for several years before tying the knot in 1965. How old was Cary Grant when he married Dyan Cannon? At that time, Grant was 61 years while Cannon was only 28 years old.
At first, the age was not a barrier to the couple because of the intense love they had for themselves. Unfortunately, after the birth of their daughter, the couple's marriage began to crumble. Ultimately, they divorced in 1968 to the surprise of their fans.
The star actress then remarried for the second time to California real estate mogul, Stanley Fimberg, in 1985. She met Fimberg in December of 1984, and they got married four months after. The couple had no kids. Unfortunately, the marriage did not last long as both of them divorced in 1991. Since then, Cannon has not remarried.
Who is Dyan Cannon's daughter?
The beautiful blonde actress has a daughter named Jennifer Grant with the famous actor Cary Grant. She was born in California, the United States of America, on the 26th of February, 1966. She is also an actress known for her work in television and movies. However, Dyan Cannon daughter Jennifer Grant's acting career is not as successful as that of her famous parents.
Dyan Cannon daughter was once married to Randy Zisk, whom she divorced in 1996. Then, she gave birth to a son with her former boyfriend, Arthur Page, whom she named Cary Benjamin Grant in honour of her beloved father. Later, in 2011, she gave birth to her second child, a daughter, whose name is Davian Adele Grant.
How much is Dyan Cannon worth?
According to Celebrity Net Worth, Dyan Cannon net worth is estimated at 16 million US dollars. She made a considerable sum of money from her acting career, which spanned more than six decades. Furthermore, she earned some part of her fortune from her work as a director, producer and screenwriter.
Cannon's body measurements
The blonde actress, Dyan Cannon height, is about five feet and five inches tall, which is equivalent to 1.65 meters. Dyan Cannon now maintains a weight of 64 kg. Her body measurement is 89-60-91 centimetres.
In conclusion, Dyan Cannon has had an illustrious acting career which has lasted over 60 years. Little wonder in 1983, she received a star on the Hollywood Walk of Fame in recognition of her contributions to the movie entertainment industry.
Source: Legit.ng