Chicago Certificate Saga: US Court Delays Judgement in Atiku, Tinubu's Case, Gives Reason
President Bola Tinubu and former Vice President Atiku Abubakar will wait a little longer for the final verdict of the US Court
Atiku and Tinubu have been in a heated legal battle over the President's academic records at the Chicago State University (CSU)
Tinubu, on the other hand, filed a motion to stop the Atiku from gaining access to his academic records
Illinois, Chicago - The District Court of Northern Illinois District has reserved judgment in the case of former Vice President Atiku Abubakar against Chicago State University (CSU), seeking the academic records of President Bola Tinubu.
Recall that the court had initially ordered CSU to make Tinubu's academic records available to Atiku, and the President's legal team made an appeal seeking a reversal of the order.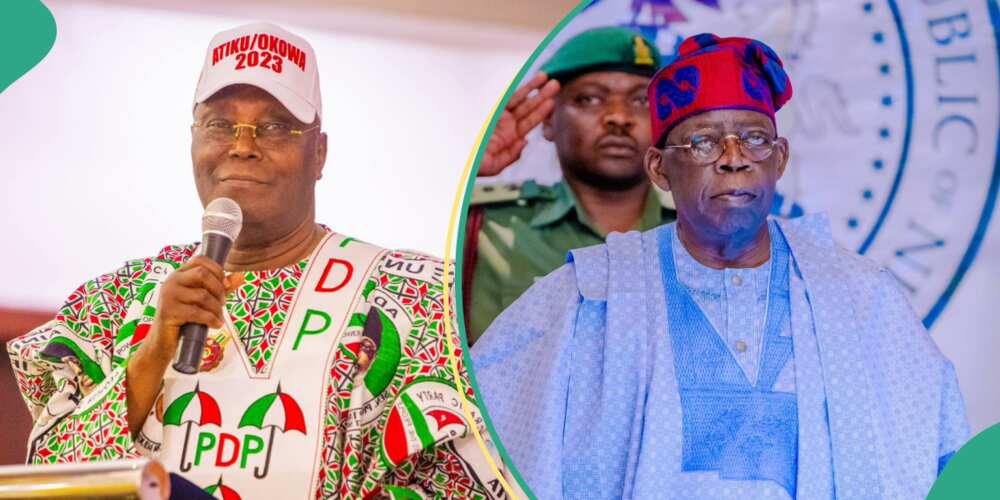 Meanwhile, the presiding judge, Justice Nancy Maldonado, has delayed ruling due to a series of emotional emails by interlopers, mounting pressure on the court to support Atiku.
As reported by PM News, a statement from Tinubu's legal team reads:
"Separately, the Court notes that Court staff has received extensive email communications from members of the public related to this case.
"The Court understands the significant public interest in this dispute, but the Court will not consider any third−party or ex parte submissions.
"Rather, the Court's review will be limited to the parties' briefing and the official record on the docket."
Atikulates, Obidients accused of sending US judge emails
The statement alleged that supporters of Atiku and Labour Party (L.P.) presidential candidate Peter Obi were behind the frequent emails sent to the U.S. judge.
Atiku's lawyers brought an application under U.S.C. 1782 for the magistrate court's assistance to obtain evidence from C.S.U through a Subpoena regarding Tinubu's academic records.
Tinubu's lawyers argued that Atiku should not be given access to the records.
Tinubu's lawyers opposed the issuing of a subpoena to obtain his academic records primarily on three grounds:
One is that the documents are protected by FERPA (Federal Educational Rights Protection Act).
Atiku fault Tribunal's verdict over non-recognition of legitimate expectation
Meanwhile, Atiku Abubakar and the Peoples Democratic Party (PDP) have levelled fresh allegations against the presidential election petition court.
These allegations were contained in Atiku's appeal submitted before the Supreme Court for the tribunal's judgment to be dismissed.
Atiku accused the tribunal of not considering the "Doctrine of Legitimate Expectation" in its ruling.
Source: Legit.ng