Michael Phelps net worth, wife and children
If you are a massive fan of water sports, especially swimming, then I can bet you have heard of Michael Phelps. He is among the best swimmers in the world and has received so much recognition throughout the years. Although he retired from professional swimming three years ago, he seems to have left a legacy, given that Michael Phelps net worth is stable. It is indeed evident that he was an unbeatable swimmer in his age and one to admire.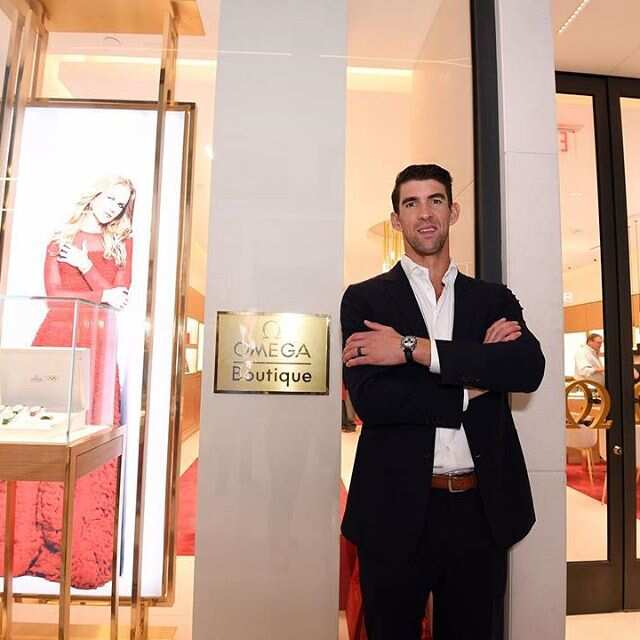 In this article, we will look at the biography of one of the most talented swimmers in the world by the name Michael Phelps. We will also give a comprehensive overview of Michael Phelps net worth, his baby, age, wife, and the children of this fine and accomplished swimmer.
READ ALSO: Dude Perfect net worth, members bio, names, ages, wives
Profile summary
Full name: Michael Fred Phelps II
Date of birth: 30th June 1985
Marital status: Married
Net worth: $60 million
Birthplace: Baltimore, Maryland
Profession: Retired professional Swimmer
Nationality: American
Online presence: Instagram, Facebook, Twitter
What is Phelps net worth?
Because this expert swimmer has accomplished so much before retired, it is the conventional notion of each of his fan that he has a high net worth. Fans are however not speculating his net worth and now want to know the exact income of this admirable swimmer. As of 2019, Michael Phelps net worth is estimated to be $60 million. He is recognised as the highest paid Olympian of all time, and among the top paid athletes in the entire world.
Who is Michael Phelps?
Although most people might recognise him from his great swimming, not many can, however, tell you his name. Only a small portion of his supporters know his full name. The majority are always on their technological devices searching for his name. For those who do not know his name but can point him out amidst other swimmers, he is called Michael Fred II. He is an American competitive swimmer who, however, retired in 2016 during the 2016 Summer Olympics in Rio de Janeiro.
He was born in Baltimore, Maryland to Deborah Sue "Debbie" and Michael Fred Phelps. He was the youngest of his three siblings. His parents later divorced in 1994 making him be significantly affected by the sudden divorce. To cope with this, his sister introduced Michael to swimming as a means of releasing his energy. Although initially his mother Deborah wanted him and his sisters to swim for leisure and fun, the siblings fell in love with the sport. He acquired a passion for swimming and began breaking records at the age of 10 in the 100-meter butterfly.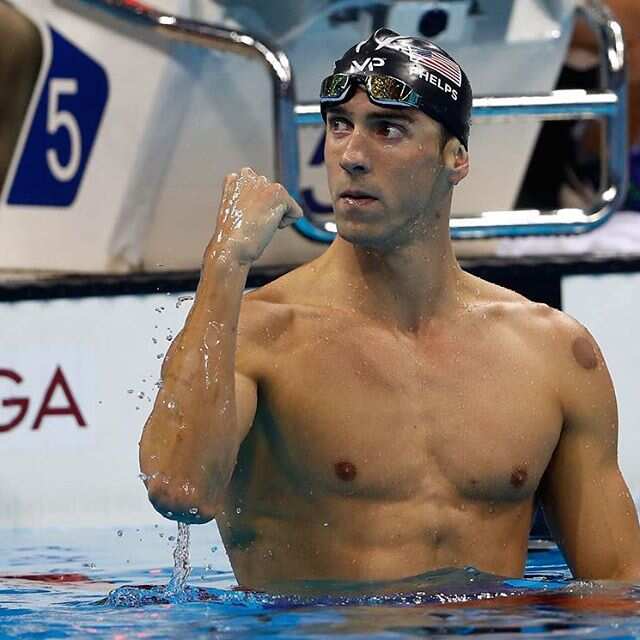 Michael is one of the most successful and most decorated Olympian of all time. It is because he has won a lot of competitions and has a total of 28 medals. Not only has he won this numerous medals but also has a track of holding the record for various things. These are the records for the Olympic gold medals in individual events, Olympic medals in different events, and the Olympic gold medals. If you thought these were all about it, then I am sorry to disappoint you.
Michael is the long course world record holder in various men swimming competitions. These include the men's 100-meter butterfly, 200-meter butterfly, 400-meter individual medley, the 200-meter freestyle, and the 200-meter individual medley.
READ ALSO: Will Ferrell net worth, age, height, ethnicity, wife, children
All these titles and ground-breaking performances that Michael has portrayed in his swimming career have earned him the World Swimmer of the Year Award in eight instances, the American Swimmer of the Year Award eleven times, and finally the FINA Swimmer of the Year Award two times in 2012 and 2016. This successful track has acquired massive recognition from fans all over the world, and also from media channels. He caught the eye of Sports Illustrated Magazine and was therefore featured as the Sportsman of the Year in the 2008 Games.
How old is Michael Phelps?
Due to the booming swimming career and amount of medals this graceful swimmer had before he retired, it is only right to ask how old he is. The famous and athletic swimmer was born on the 30th of June in 1985. Therefore, he is set to turn 34 years old in June 2019.
Who is Michael Phelps wife?
Of course, fans want to know who the wife of this athletic and elegant swimmer is. Michael's wife is Nicole Johnson (Miss California USA). Nicole Johnson is Michael's long-time girlfriend. The cute couple met in 2007 at the ESPY. However, they only began dating in 2009. Since all relationships have their ups and downs, theirs was also not spared. They broke up in 2012, but later reconciled and got engaged in February 2015.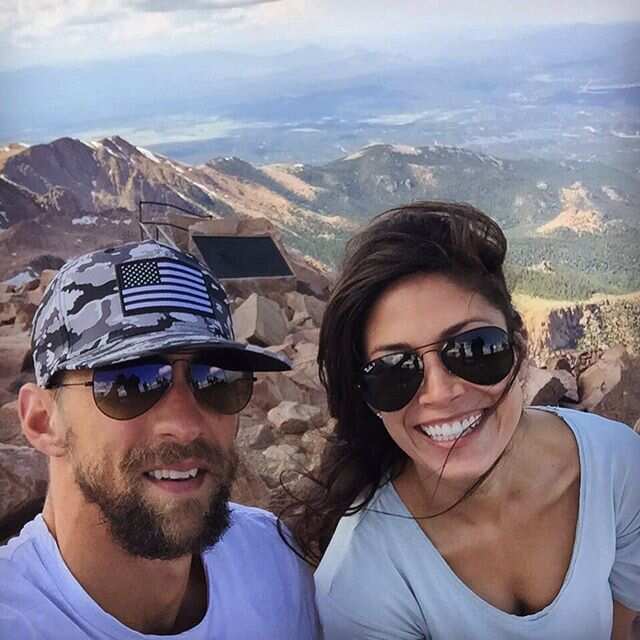 They both got married in a low-key but stunning wedding on the 13th of June in 2016. It made Nicole Johnson change her status from his girlfriend to the wife or Nicole Phelps. However, reports about their wedding were only released to the media four months later.
Michael Phelps family
If you take a look at his social media accounts, especially Instagram, one thing that you will notice is that he does not shy away from flaunting the beauty of his family. Michael Phelps son was born before their wedding. It was on the 5th of May in 2016. He was called Boomer Robert Phelps. Two years later on the 12th of February 2018, just two days before Valentine's Day, the couple welcomed their second born. It was a son whom they named Beckett Richard Phelps.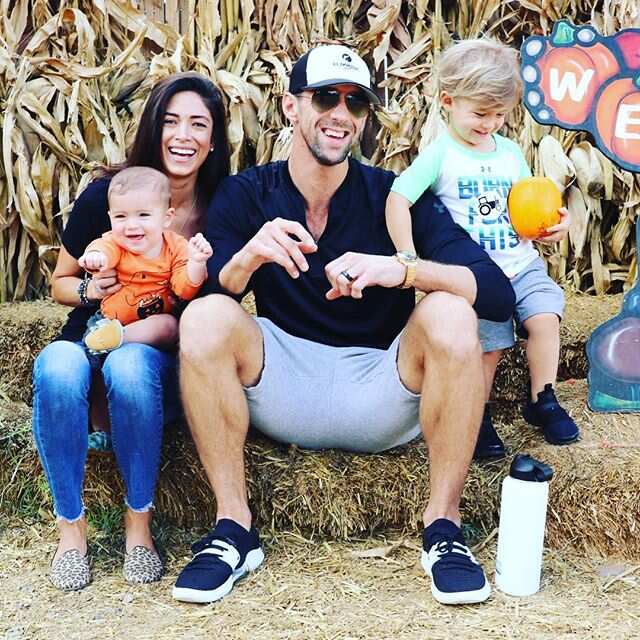 From his Instagram posts, Michael is seen playing with the kids, or just enjoying their company. Phelps recently made a cute third baby announcement. Trust me, Michael Phelps baby is a cute one. Since he is well known for being a loving father and a great family man, one cannot help but admire his family as it grows. For those who are asking about Michael Phelps son name, he is yet to disclose the name of their third born. The one obvious thing is that the bond between him and his sons will only grow tighter.
Michael's hot body description
If you have scrolled through the social media accounts of this dashing swimmer, then I bet you have seen his athletic body. Fans are mostly left speechless when he posts shirtless. It is due to his exquisite and muscular physique. Since most of his supporters practically see him spending a majority of his time swimming, most of them have also ventured into swimming in the hope of getting a well-contoured physique such as that of this former professional swimmer.
With over 28 medals acquired in his career, Michael is the most accomplished Olympian of all time. He had received so many awards in his career since he started swimming while 10, until when he retired in the 2016 Summer Olympics. The truth of the matter is Michael Phelps net worth is escalating, and he is the most influential professional swimmer of his generation.
READ ALSO: Shannon de Lima biography: age, height, son, net worth
Source: Legit.ng