Law Professor Speaks On Tribunal's Verdict Affirming Tinubu's Victory
A professor of law, Wasiu Adedokun, has described the tribunal's judgement affirming President Bola Tinubu's victory as a welcomed development
Professor Adedokun said the verdict of the Presidential Election Petition Court was based on rule of law
Speaking with Legit.ng, Adedokun stated that the verdict of the tribunal on 25 votes cast in FCT is a matter of interpretation
Ekiti state, Oye-Ekiti - Wasiu Adedokun, Professor of law at the Federal University, Oye-Ekiti, Ekiti state, has reacted to the verdict made by the Presidential Election Petition Court affirming the victory of President Bola Tinubu.
Adedeokun said the judges have spoken and they made their decisions based on the rule of law.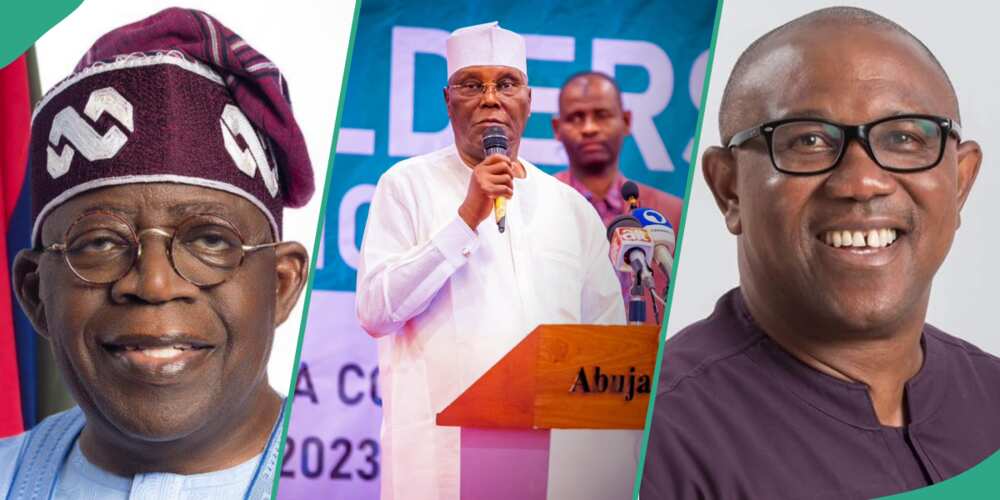 Tribunal's judgement is welcomed
In an exclusive interview with Legit.ng, Adedokun said contrary to insinuation, the law does not recognize emotions and opinions in its judgement.
PAY ATTENTION: Follow us on Instagram - get the most important news directly in your favourite app!
The professor said the tribunal's judgement is welcomed.
"I would say the judges have spoken. But contrary to insinuation being carried around their judgement was not just. The truth of the matter is that in the matter of law, emotion and opinions don't matter at all. The law is the basis on which judgement is based. "
The law professor said it is strange that the presidential candidate of the Labour Party (LP) Peter Obi, who alleged that the election was full of irregularities and came distance third, wants the tribunal to declare him the winner.
"No matter the opinion anybody holds; it is absurd for someone who came a distance third to say he is the winner of the election."
He added that:
"Now, let's look at the claim that the elections were flawed with irregularities and yet you claim that you should be declared the winner. It is not absurd that you sought to be declared a winner in an election that you claimed was full of irregularities."
Speaking on the verdict on the 25% FCT votes, Adedokun said it is a matter of interpretation as the law was made for humans and not the other way round.
"Then talking about the issue of the 25%, it's just a matter of interpretation. Tinubu didn't have 25%, fine! but he has a majority of the votes don't forget sometimes the judgement from the court can also be interpreted as the law. I look forward to hearing from the Supreme Court when they will make it a point of law. Laws are made for human beings; human beings are not made for law. Giving flesh life to law comes from the judiciary and that is exactly what has happened."
Tribunal gives final verdict on Tinubu's election
Meanwhile, Legit.ng reported that the Presidential Election Petitions Court on Wednesday, September 6, affirmed the election of President Bola Ahmed Tinubu of the ruling All Progressives Congress (APC).
In the court's final judgement, Tinubu has been returned as the actual winner of the Saturday, February 25 presidential election victory.
Source: Legit.ng