Hannatu Musawa: Can NYSC Members Serve as Ministers? Falana, Other Senior Lawyers React
Legal experts in Nigeria have provided differing perspectives on the constitutionality of appointing Hannatu Musawa, a serving youth corps member, as minister by President Tinubu.
Some lawyers argue that the appointment aligns with the Nigerian Constitution and doesn't violate the NYSC Act, while others, including Falana, disagreed
The debate arose after the National Youth Service Corps (NYSC) confirmed Musawa's status as a corps member
FCT, Abuja - Senior lawyers in Nigeria have weighed in on the constitutionality of the appointment of Hannatu Musawa, a serving corps member, as minister of arts, culture and creative economy by President Bola Tinubu.
While some lawyers said the Nigerian Constitution supports her appointment, others disagreed.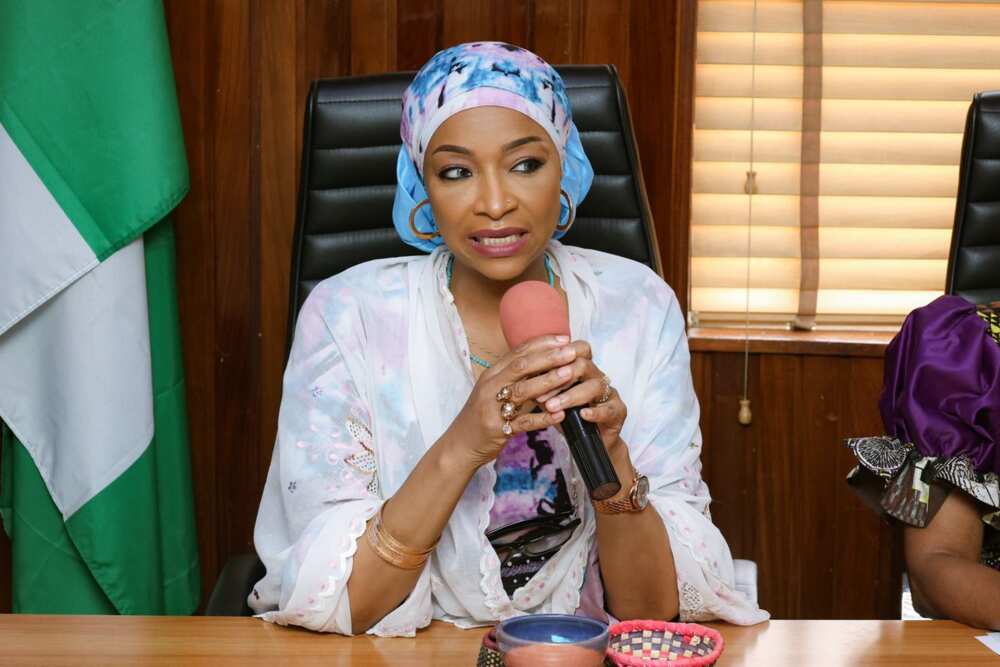 Musawa was among the 45 new ministers cleared by the Senate recently and sworn in by President Tinubu.
However, after an allegation made by a group, HURIWA, the National Youth Service Corps (NYSC) confirmed she is a serving corps member, adding that taking such an appointment is in breach of the NYSC Act.
Hannatu Musawa: Lawyers react
Commenting on the issue, Norrison Quakers (SAN) commended President Tinubu, saying Musawa's appointment is a youth empowerment initiative, ThisDay reported.
"I have looked at the law, and I have not seen any constitutional limitations. I have also looked at Section 2 of the NYSC Act, there is no law that says, she must have finished service before she can be appointed as a Minister of the Federal Republic of Nigeria," he explained.
Also commenting, Dr Abiodun Layonu (SAN) said since the constitutional requirement for those aspiring to become members of the House of Representatives is a school certificate, the requirement for ministerial nominees should not be more than a school certificate.
A former Secretary of the Body of Senior Advocates of Nigeria, Seyi Sowemimo (SAN), also argued that being a serving corps member does not disqualify Hannatu Musawa from being a minister.
Falana condemns Musawa's appointment
However, a human rights lawyer, Femi Falana (SAN), condemned Musawa's appointment.
According to him, a serving youth corps member is not competent to be a minister in Nigeria.
Falana argued that any person who did not participate in the NYSC is not qualified to be a member of the House of Representatives, adding that the Constitution appears to have set the same standard for those to be appointed as ministers.
Similarly, Dayo Akinlaja (SAN) said Musawa's appointment is indubitably not in consonance with the NYSC Act".
He pointed out that the Act explicitly stated that a member of the service corps shall serve for a continuous period of 12 months.
Musawa reveals first plan to rebrand Nigeria
Meanwhile, Legit.ng earlier reported that Musawa revealed her plans to rebrand Nigeria.
The minister revealed this on Tuesday, August 22, during her interactive session with the permanent secretary and directors in the ministry.
She called on Nigerian songwriters and musical artists to develop a national theme song for the country as the first step to rebranding the nation.
Source: Legit.ng