Niger Coup: War Knocks as ECOWAS Military Chiefs Meet Over Junta
The ECOWAS military chiefs from the 11 member states will be meeting in Ghana on Thursday to deliberate on the next step to take out the military junta in the Niger Republic
Recall that the meeting was earlier scheduled for last Saturday but was suspended for technical reasons
The military chiefs will now be meeting in Accra for two days following the resolution of the ECOWAS leaders
FCT, Abuja - The defence chiefs of the 11 member states of the Economic Community of West African States (ECOWAS) are set to meet for the second time in Accra, Ghana's capital, to strategise over the military junta in the Niger Republic.
According to AIT, the military chiefs are meeting on Thursday, August 17, over the coup plotters who ousted President Mohamed Bazoum of the Niger Republic.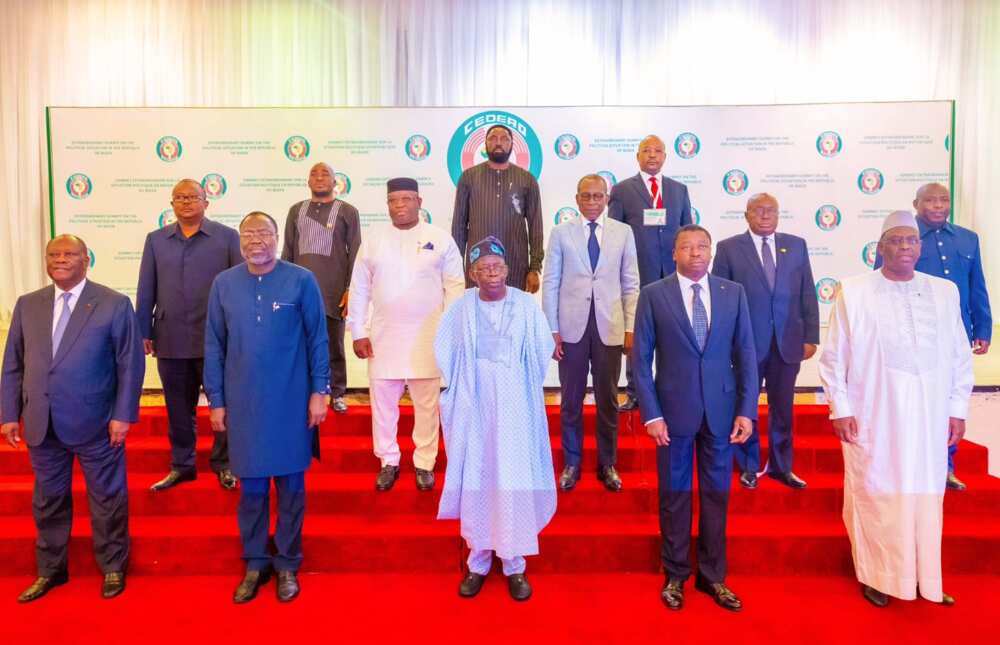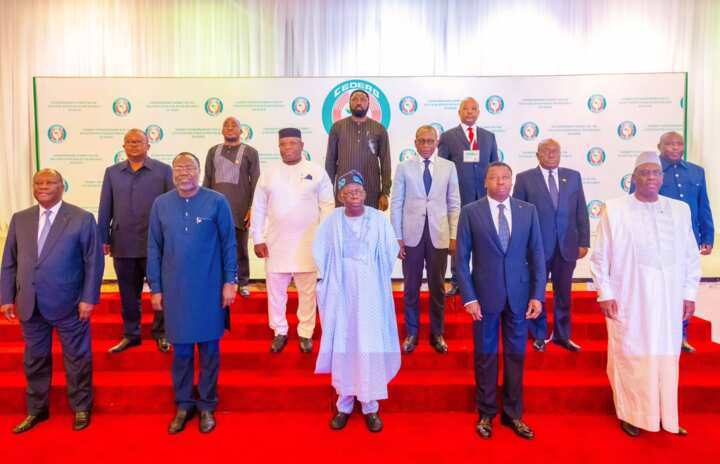 After earlier suspension, ECOWAS military leaders reconvene
The development came after the postponement of the earlier meeting scheduled for Saturday, August 12, in the same city, over what was reported to be a result of "technical reasons".
According to the report, the meeting will last two days.
Two weeks ago, the military chiefs of the regional bloc met in Abuja, Nigeria's capital, for three days, a few days after the ECOWAS leaders met following the coup in the neighbouring Niger.
Nigeria's chief of defence staff expresses optimism
Following the meeting, Nigeria's chief of defence staff, General Christopher Musa, said the force in the region would follow through with the decision of the West African bloc to result in the use of force to unseat the military junta.
However, General Musa expressed optimism that the crisis would be solved peacefully.
The ECOWAS has slammed several sanctions on the coup plotters and their supporters in the Niger Republic, resulting in Nigeria cutting the electricity supply to the Niger Republic and the military junta in the country cutting ties with Nigeria in return.
US Antony Blinken commends President Tinubu's leadership over Niger crisis
Legit.ng earlier reported that President Bola Tinubu has been commended for his leadership role in ECOWAS and for handling the political crisis rocking the Niger Republic.
Antony Blinken, the US secretary of state, disclosed that he put a call through to President Tinubu for the leadership prowess displayed in returning neighbouring Niger to democratic rule.
The commendation came shortly after the military junta in the Niger Republic agreed to have a peace talk with ECOWAS.
Source: Legit.ng