The Fosters Jake T. Austin now: age, height, girlfriend, is he gay?
When it comes to the film industry, fans are not short of favourite actors. In the preferred list of most millennials, the name of Jake T. Austin is consistent. The dapper American actor is gradually winning the hearts of most of his fans, given how much he is acing all the roles he lands. The young actor has been nominated for various awards, a sign that he is taking steps to dominate the film industry. It is essential, therefore, to keep a close eye on this super skilled actor.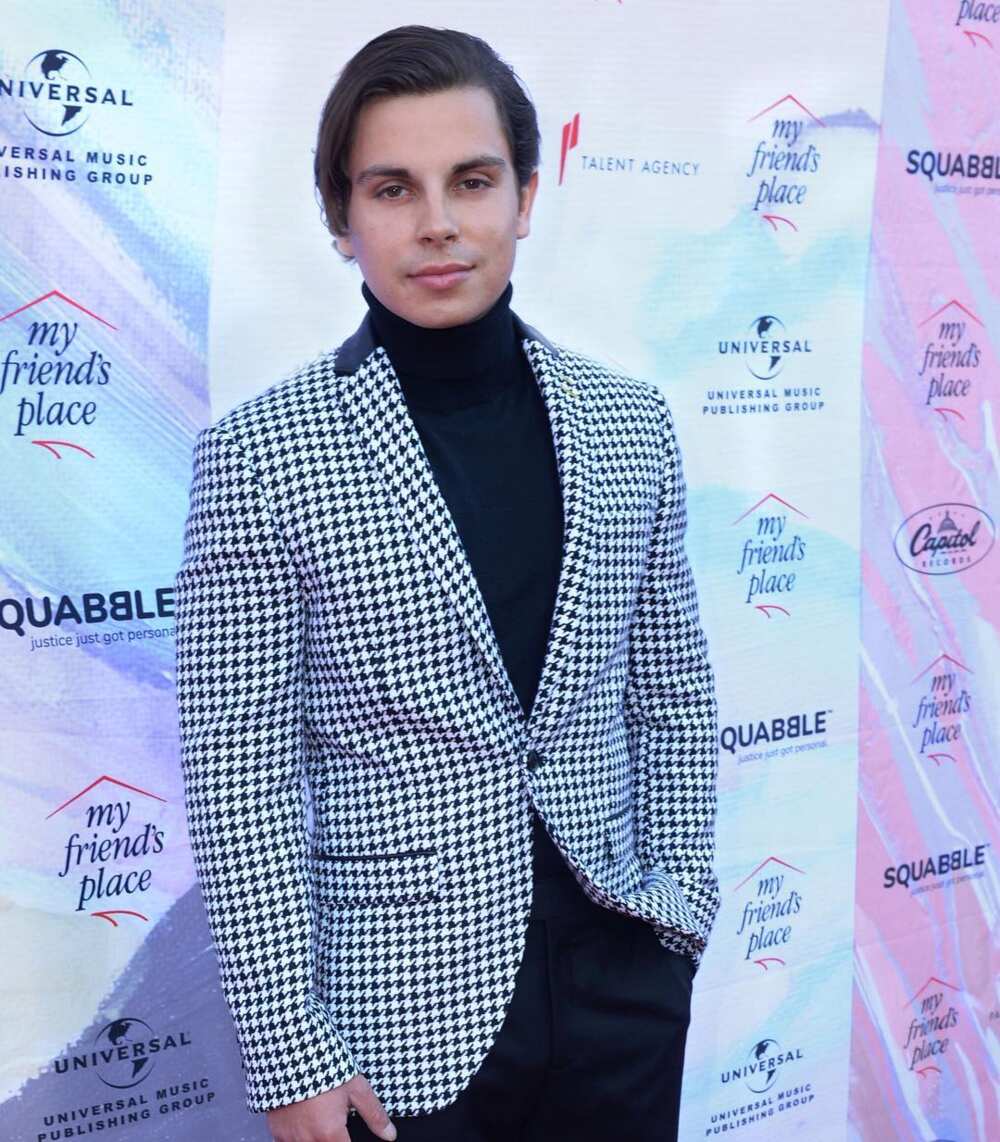 Although presently he may not be the face of the character Adams in The Fosters, Jake has a promising acting career proving he is on the rise to stardom.
Jake T. Austin profile summary
Full name: Jake Toranzo Austin Szymanski
Date of birth: 3rd December 1994
Birth Town: New York City
Nickname: Jake T. Austin
Mother: Giny Rodriguez Toranzo
Father: Joe Szymanski
Sibling: Ava Szymanski
Profession: Actor
Age: 24 years
Height: 5'9" (1.75 m)
Jake T. Austin bio
Jake T. Austin was born in New York City on 3rd December 1994. Professionally, most people refer to him as Jake T. Austin. However, his birth name was Jake Toranzo Austin Szymanski. His mother, Giny Rodriguez Toranzo, is of Puerto Rican, Spanish, and Argentine descents.
On the other hand, his father, Joe Szymanski, is of Irish, Polish, and English ancestry. Despite having all these descents, Austin fully embraces the Puerto Rican heritage and hints that he is not fluent in Spanish. Jake has a younger sister who is called Ava.
The child star has a thriving acting career. He is a five-time Young Artist Award nominee, Nickelodeon Kid's Choice Awards nominee, and two-time Teen Choice Award nominee. Szymanski is famous for his character role as Max Russo on the hit Disney Channel series Wizards of Waverly Place, his character as Jesus Adams Foster in the ABC family/teen drama series The Fosters, and the voice of Diego on the Nickelodeon animated series Go, Diego Go!
Szymanski began his acting career in 2002 when he started making appearances in commercials. His presence in the ads paved the way for him to acquire a role in 2003 as Kid 1698 in a comedy skit on The Late Show With David Letterman. His first acting role came in 2004 when he was asked to voice the character Diego, who is the cousin of Dora, on the Nickelodeon hit animated series Dora the Explorer.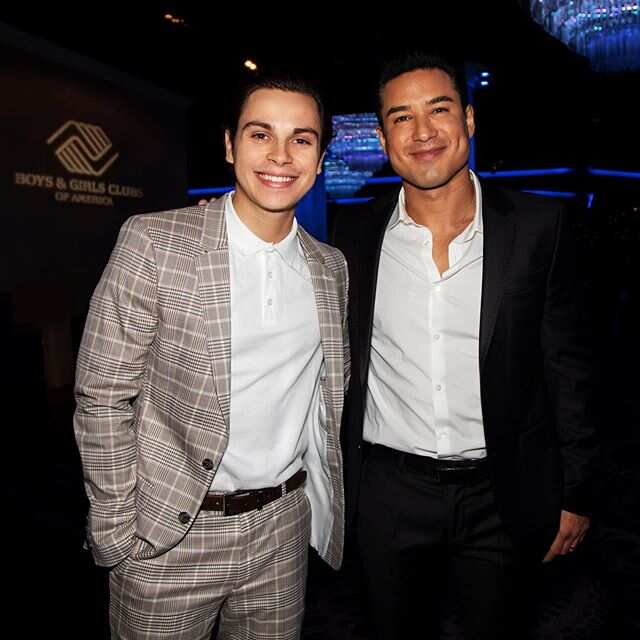 Over time, Toranzo has made appearances in so many films. He has co-starred in films such as Hotel For Dogs, The Emoji Movie, The Wizards of Waverly Place, New Year's Eve, and the upcoming 2019 film Adverse.
Some fascinating facts about the talented American actor are that he has two dogs named Bogey and Beju. Toranzo also tries to subdivide his time between living in New York and Los Angeles. Another exciting fact about Toranzo is that he is active in his family restaurant business.
The Szymanskis have a famous restaurant known as The Clarksville Inn, in West Nyack, New York City. It was formally launched in 1840 as a hotel.
READ ALSO: Actor Ryan Potter bio: age, height, parents, is he gay?
Jake T. Austin The Fosters
If you are a fan of drama television series, then I am sure amongst your favourites is the American family drama television series The Fosters. The drama series is an artistic creation of the talented Peter Paige and Bradley Bredeweg. The Fosters premiered in the United States on Freeform on 3rd June in 2013. The storyline of the drama series revolves around the life of a lesbian couple Stef and Lena, who are a cop and school vice principal respectively.
Stef and Lena are exemplary parents trying to raise one of their biological child and four other adopted children in San Diego, California. When the first season of this drama series hit the televisions, both fans and critics gave favourable reviews primarily due to its portrayal of the LGBT themes. In The Fosters, Jake portrayed Jesus Adams Foster. Jesus is the son of Stef and Lena, sibling to Jude, Brandon, and Callie, and the twin brother of Mariana. Marian and Jesus share a lot of hatred towards their biological mother.
Adams has ADHD and is a member of the wrestling team. He joins the team intending to fight off the adverse effects of his treatment as recommended by his pal Mike. Adams begins off as a womanizer but eventually becomes more respectful after getting back together with Emma. Adams strong bond with Marianna is seen when he covers up for her wrongdoings more than once. Despite nailing the character Adams very well, Jake only premiered in season one and two of this hit drama television series.
Why did Jake T. Austin leave The Fosters?
When fans watched the third season of The Fosters and saw the character Adams had a new face, admirers of Austin could not help but wonder what had happened to prompt him to leave. Most were speculating on various reasons that could lead to him leaving the show, leading to multiple rumours. Austin later addressed the rumours and gave the valid reasons following him exiting The Fosters.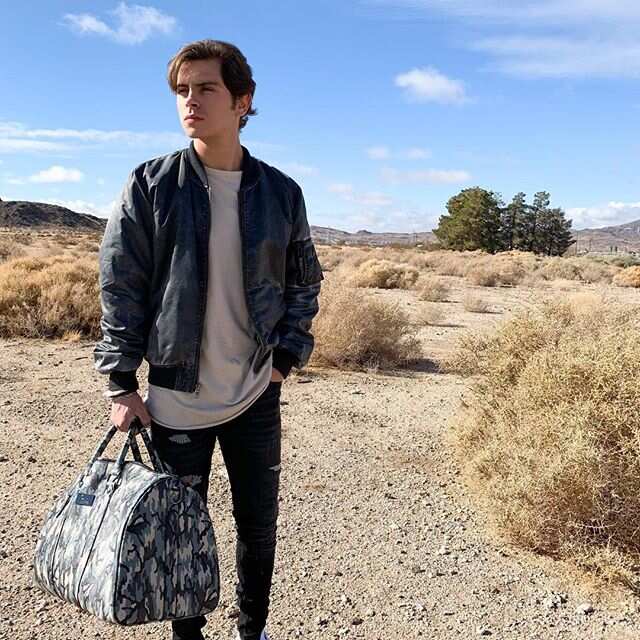 Jake acknowledged that he left The Fosters after the second-season finale in 2015. He revealed that he was honoured to have taken part in the groundbreaking series and being a member of The Fosters family. In another interview, Jake revealed that he discovered that his role as Adams was to be reduced in the third season. Upon hearing this news, Austin opted to leave the show, rather than be held back to discover other opportunities in the film industry.
Jake T. Austin height
Toranzo has one of the most outstanding heights amongst all actors in Hollywood. Most of his admirers believe that his height is just icing on the cake that tends to complex his physique, making him have one of the best-contoured male bodies in the film industry. Toranzo is 5'9" which is approximately 1.75 meters.
Jake T. Austin age
Jake T. Austin was born on 3rd December 1994 in New York City to Giny Rodriguez Toranzo and Joe Szymanski. His birth name was Jake Toranzo Austin Szymanski. His middle name was taken from the mother's name Toranzo. On 3rd December 2019, Toranzo will be turning 25 years old.
Is Jake T. Austin gay?
Toranzo has not come out to either confirm or deny the rumours that he is gay. However, since Austin declared in an interview with the Huff Post in 2016 that he was dating one of his fans by the name of Danielle Ceasar, it is crystal clear that the actor is not gay.
However, any information regarding who Jake T. Austin girlfriend is as of 2019 is tricky. Fans are still curious to identify whether the dashing actor is still in a romantic relationship with Danielle Ceasar.
Where is Jake T. Austin now?
The American actor Jake T. Austin has been in the television limelight since he was ten years old. He began in commercials and has evolved to acting in hit films. Among them is the iconic drama series The Fosters. Since Austin is so talented and has been nominated for various awards, it is evident this 24-year-old actor will have a bright future.
No matter the genre of the film, it is pretty evident that Jake T. Austin will deliver and impress his fans. The young actor is featuring in movies alongside other iconic actresses and actors such as Selena Gomez. One can only wait and see who Austin plays alongside in his future movies.
READ ALSO: Will Estes bio: age, height, net worth, spouse, family
Source: Legit.ng