BREAKING: NLC, TUC Suspend Planned Strike Over Petrol Subsidy Removal
The NLC and TUC have announced the suspension of the planned industrial action against the removal of the fuel subsidy by the federal government
The Labour leaders announced the suspension of the industrial action following their meeting with the federal government team
NLC, TUC and other organised labour unions have been at loggerheads with the federal government since President Bola Tinubu announced that subsidy is gone
FCT, Abuja - The Nigeria Labour Congress (NLC) and Trade Union Congress (TUC) have announced the suspension of the scheduled nationwide industrial action against the removal of the petrol subsidy by the federal government.
The organised Labour disclosed their resolution following a closed-door meeting with the federal government representatives on Monday night, June 5, TVC reported.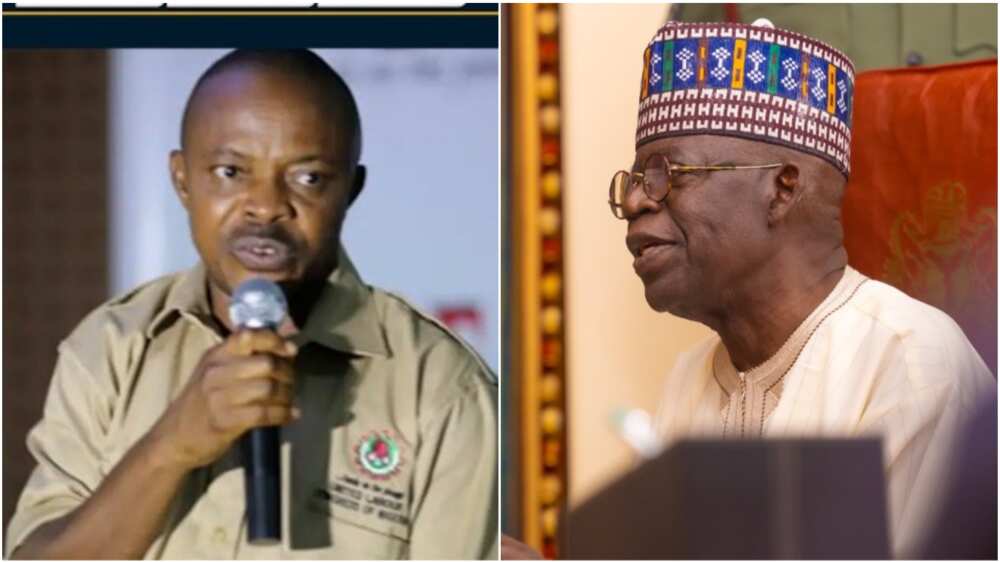 Why NLC, TUC suspends planned strike action against fuel subsidy removal
According to the Labour leaders, the suspension of the planned strike was to allow negotiation to resume on June 9.
Recall that the union had been at loggerheads with the newly inaugurated Bola Tinubu administration following the president's announcement that "subsidy is gone" on his inauguration day.
The pronouncement by the new Nigerian president has skyrocketed the price of fuel in Nigeria with oil marketers inflating the price to force the new government to reverse its decision.
NLC divided before suspending planned strike against fuel subsidy
The Labour leaders had earlier reported having been divided with the northern and southwest states' chapters of the NLC reported to have resolved to back out of the planned strike.
However, the leadership of the NLC has written to the sisters' bodies of the union, including the Academic Staff Union of Universities to join the strike action.
A federal high court sitting in Abuja had on Monday, June 5, from going on with the strike pending the hearing of the suit before the court.
NLC, TUC restrained from embarking on strike over subsidy removal
Legit.ng earlier reported that an Abuja federal high court has restrained the NLC, TUC, and other unions planning to embark on strike pending the time it will decide on the cases before it.
The NLC has earlier directed its members to embark on a nationwide strike from Wednesday against the removal of the fuel subsidy.
The decision of the court followed the announcement by the judicial workers that it would be joining the industrial actions.
Source: Legit.ng