Tinubu's Meeting With Lawmakers From PDP, LP, Other Opposition Parties Postponed
President Bola Tinubu's scheduled meeting with opposition senators and members of the House of Representatives has been shifted
Although the reason for the postponement remains unknown, but the meeting is to persuade the lawmakers to support the APC's candidate for the leadership positions in the 10th Assembly
The meeting is coming ahead of the inauguration of the 10th Assembly on June 13, 2023, when the chosen candidates of the ruling APC would either be adopted or be contested against
The proposed meeting of President Bola Ahmed Tinubu with the opposition lawmakers earlier scheduled for Monday, June 5, has been postponed.
It was actually meant to be part of the ongoing move to agree on the preferred members and leadership of the 10th National Assembly, The Nigerian Tribune reported.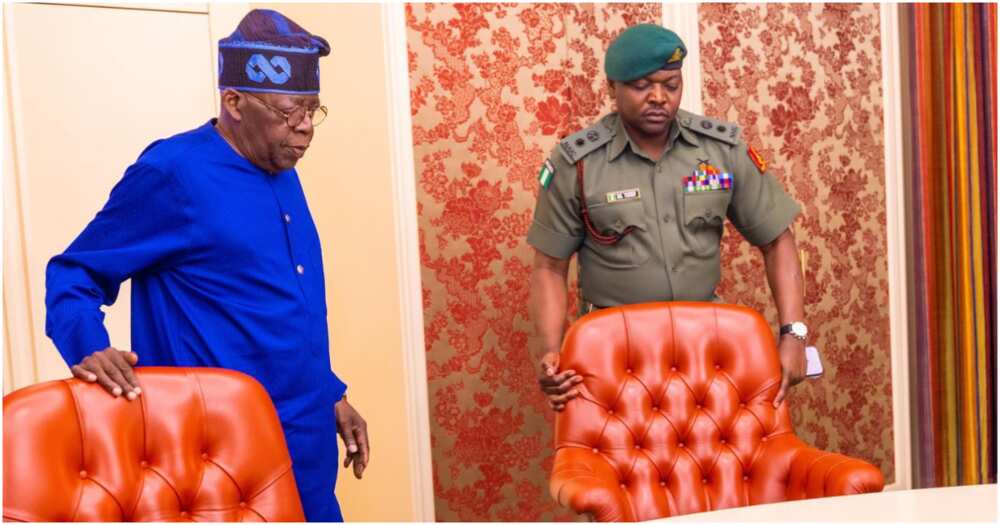 Tinubu's meeting with opposition lawmakers shifted
Even though no reason was given for the postponement, it is not unlikely that it is related to the need to allow them to have a consultation with their political parties, PremiumTimes report added.
The invitation for the meeting that had been sent out to them indicated that the meeting with the senators-elect will take place at 3:00 pm while the one with the members-elect will be at 5:00 pm.
The invitation was signed by Tijanni Umar, the Permanent Secretary of the State House, on behalf of the President's Chief of Staff.
Interestingly, The Punch report further confirmed that the meeting between Tinubu and the lawmakers has been shifted to Thursday, June 8.
Tinubu in crucial meeting with Wike, Umahi, Akpabio
Meanwhile, President Bola Tinubu is currently in talks with the former governors of Rivers and Ebonyi states, Nyesom Wike and David Umahi respectively as well as Senator Godswill Akpabio, the anointed candidate of the All Progressives Congress (APC) for the Senate Presidency.
This is the second time the former Rivers state governor will be visiting President Tinubu in 72 hours.
The agenda for this visit is unclear but it may not be unconnected with the leadership of the 10th Assembly that will be inaugurated this month.
10th NASS: Ex-President Buhari Rejects Yari, Kalu's Senate Presidential Bid
In another development, the Senate presidential race for the incoming 10th national assembly currently favours Senator Godswill Akpabio.
An attempt by some of the aspirants to get the endorsement of ex-President Muhammadu Buhari has failed.
Buhari has urged them to stop their lobby games and follow the dictates and resolution of the party.
Source: Legit.ng