10th NASS: Ex-President Buhari Rejects Yari, Kalu's Senate Presidential Bid
The Senate presidential race for the incoming 10th national assembly currently favours Senator Godswill Akpabio
An attempt by some of the aspirants to get the endorsement of ex-President Muhammadu Buhari has failed
Buhari has urged them to stop their lobby games and follow the dictates and resolution of the party
Katsina, Daura - Emerging reports have confirmed that ex-President Muhammadu Muhammadu Buhari has rejected the Senate presidential bid of Senator Orji Uzor Kalu and Senator Abdulaziz Yari.
According to a source who gave an account of the outcome of Yari's visit to Buhari, it was gathered that the ex-President blatantly rejected his ambition and refused to endorse him.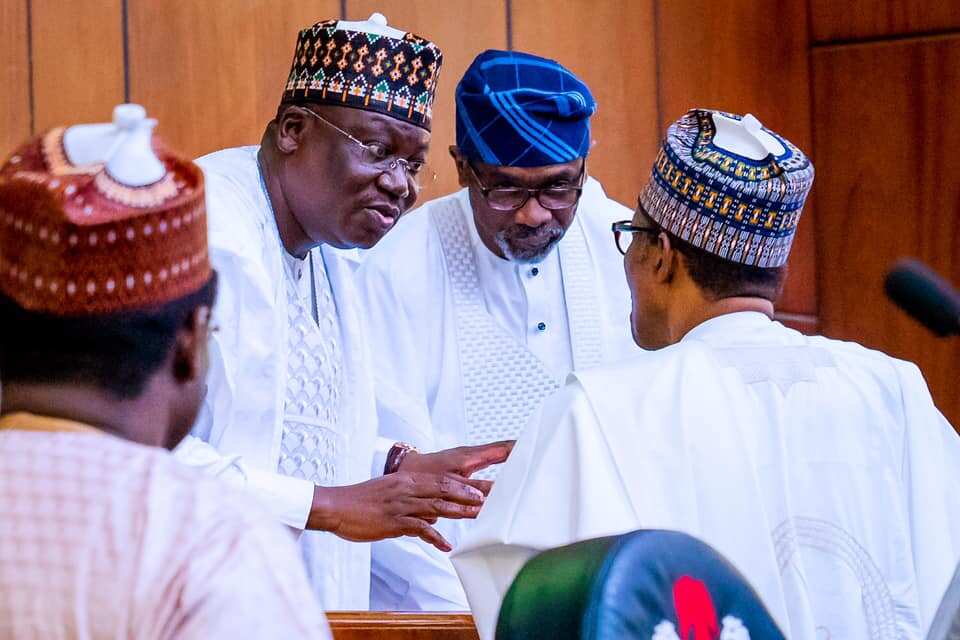 More accounts from the source revealed that Buhari was not pleased with Yari's decision to contest for the coveted number one legislative seat.
As reported by Vanguard, the source said:
"They came to Daura believing that they could use their money to buy the conscience of the former First family just as they believe that money would get them the position.
"They were all told to go back and respect the position of the President and the party leadership on their choices for the leadership of the National Assembly."
President Buhari was said to have warned Yari against defying the party's position because of his ambition.
Aisha Buhari declines to intervene for Yari
It was also gathered that an attempt was made to involve the former First Lady Aisha Buhari to intercede on behalf of Yari, but the attempt was unsuccessful.
Aisha urged Yari to prioritise the country's unity as it is paramount to her family.
Reports confirmed that Yari was accompanied by five senator-elect in the infamous visit to the ex-President's residence in Daura, Katsina state.
As of the time of writing this report, checks revealed that the camp of Senators Godswill Akpabio and Barau Jibrin has swelled with five new converts, thus taking the number of Senators-Elect who have endorsed the ticket to 75.
Senator Opeyemi Bamidele, while confirming the development, said:
"Despite the number, we are still forging ahead with our consultations and appeals to those who are yet to join the Stability Group."
Senate Presidency: APC Non-Serving Senators Appeals to Kalu, Yari, Others To Step Down
Meanwhile, an appeal has been made to former chief whip of the House of Senate, Sen Orji Kalu, to step down his ambition for the Senate Presidency seat.
Ex-governor Abdul'Aziz Yari of Zamfara state was also beseeched to step down and support the anointed candidate of the APC, Sen Godswill Akpabio.
This appeal was made on Thursday, June 1, by the non-serving Senators of the Second and fourth republics.
Source: Legit.ng