Seargeoh Stallone bio: who is Sylvester Stallone's son?
Seargeoh Stallone is one of movie star Sylvester Stallone's children. Unlike his siblings, he has shunned the public eye. Seargeoh is an incredibly private person, and hardly any information exists about him and his life.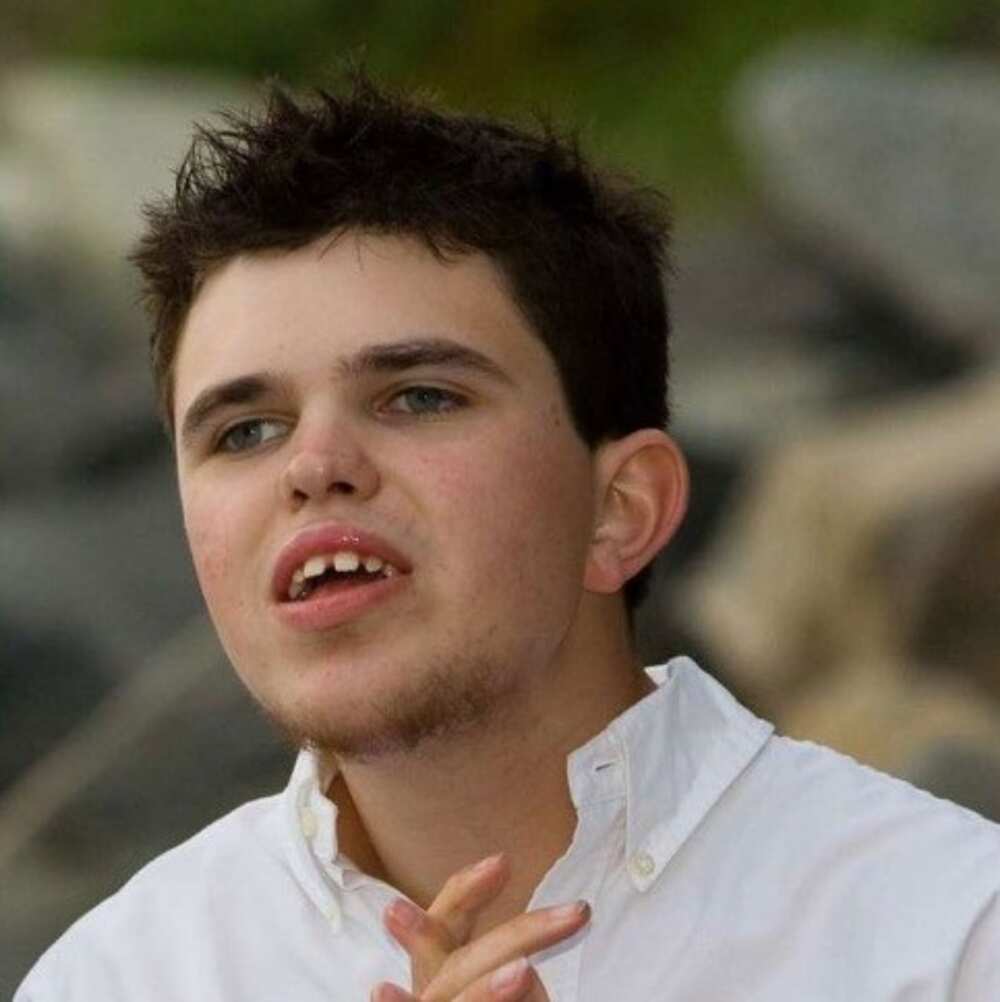 Here is what we know about Sylvester Stallone son, Seargeoh.
Profile summary
Name: Seargeoh Stallone
Date of birth: 1979
Age: 41-years-old
Place of birth: United States of America
Nationality: American
Ethnicity: Caucasian
Siblings: 3 sisters, 1 brother
Eye colour: Brown
Hair colour: Black
Background
Sylvester Stallone's son Seargeoh was born to the star and his then-wife in 1979. Seargeoh came into his parent's lives at the height of his father's career.
While his father, Sylvester, is a world-renowned actor with famous roles in films such as Demolition Man, Rocky, Rambo, Nighthawks, Creed, and many more, his mother is not as famous.
His mother, Sasha Czack, was born on 17th July 1950, in Chester, Pennsylvania. She has a degree in Media Studies from the University of Notre Dame du Lac. Sasha and Sylvester got married on 28th December 1974.
Seargeoh is Sasha's second-born son. Sasha is a photographer, actress, and director. Her divorce to Stallone was finalized on Valentine's day in 1985.
In 1982, when Seargeoh was three years old, he was diagnosed with autism. Sasha and Sylvester, unaware of their son's disease, referred to him as their 'silent genius.'
However, while he could draw, write letters, and repeat certain words, his communication and social skills were below what was expected of children his age.
After he was diagnosed as autistic, his parents sought therapy sessions for him to help overcome his developmental disability. In spite of this, Seargeoh Stallone, like many autistic children, did not recover.
The couple sought help from the National Society for Children and Adults With Autism and even helped set up a research fund within the organization.
How old is Seargeoh Stallone?
Seargeoh was born in 1979. His exact birth date, however, is not known. He is 41-years-old and will turn 42 this year (2020).
Seargeoh Stallone movies
Fans tend to wonder, 'What movies was Seargeoh Stallone in?'. Both Sylvester Stallone sons are movie stars in their own right. However, unlike his older brother Sage, Seargeoh was only ever in one film.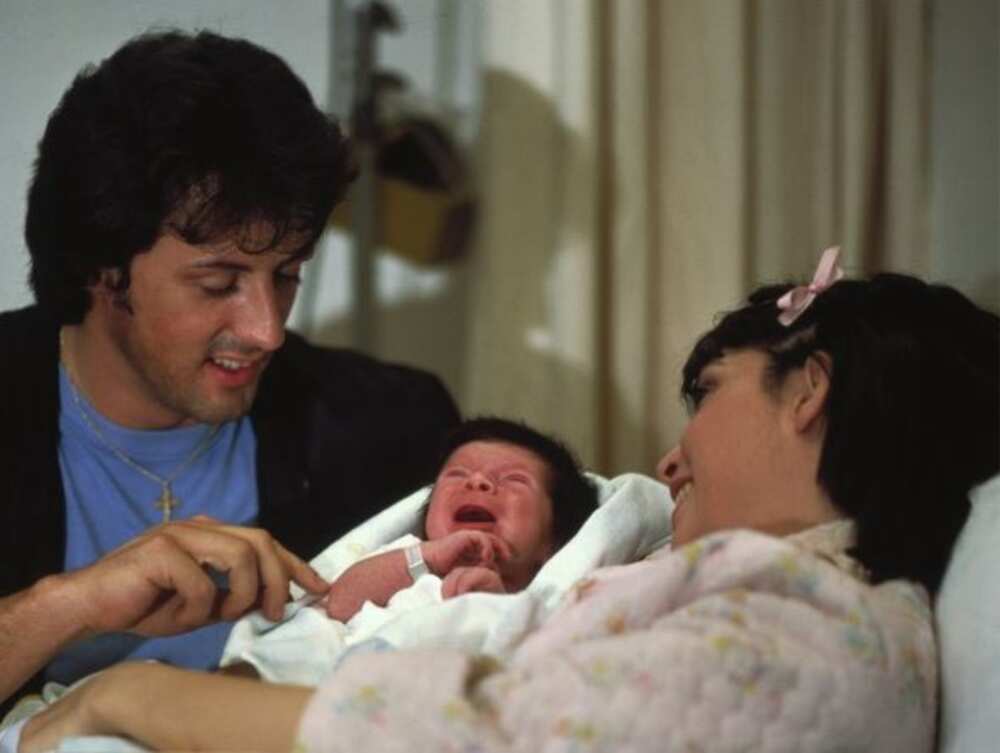 He was featured in his father's 1989 movie Rocky II. Seargeoh was still an infant at the time.
Other Sylvester Stallone kids
Apart from Seargeoh, the movie star was blessed with other children.
Sage - The late Sage Moonchild was the eldest of all the Stallone children. He was born on 5th May 1976 when his father and mother, Sasha, were still together. Sage Moonchild Stallone followed in his father's footsteps and was an actor by profession.
He featured in films such as Rocky V, American Hero, Reflections of Evil, and Promises Written in Water, among others. Sage was also a movie producer, director, and screenwriter.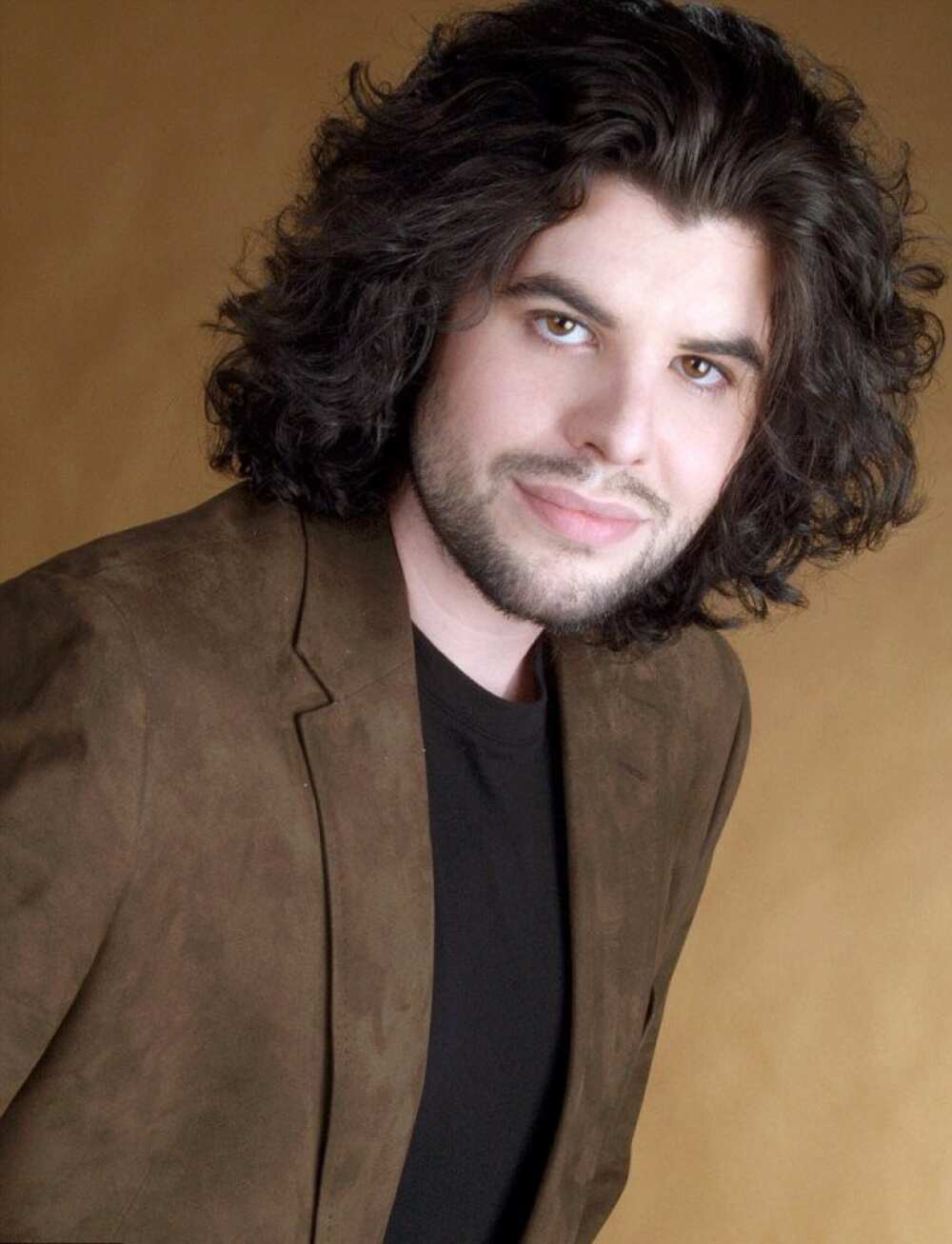 In 1988, years after his divorce from Czack, Sylvester met Jennifer Flavin at a restaurant in West Hollywood. She was 19-years-old and he was 42-years-old.
Despite their massive age difference, the couple dated on-and-off for almost a decade before tying the knot in 1997. They have been together for more than 30-years now and have three kids.
Jennifer Flavin and Sylvester Stallone children are:
Sophia - She is the eldest of the three sisters. Sophia was born on 27th August 1996 in Miami, Florida. Sophia was born with a heart defect and had to undergo surgery at UCLA Medical Center to fix the hole in her heart.
She had open-heart surgery at just two and a half months old. Sophia enrolled in the University of Southern California, where she graduated with a Communications major with a minor in Entrepreneurship and Film.
Sophia is now a model and has 1.3 million followers on Instagram.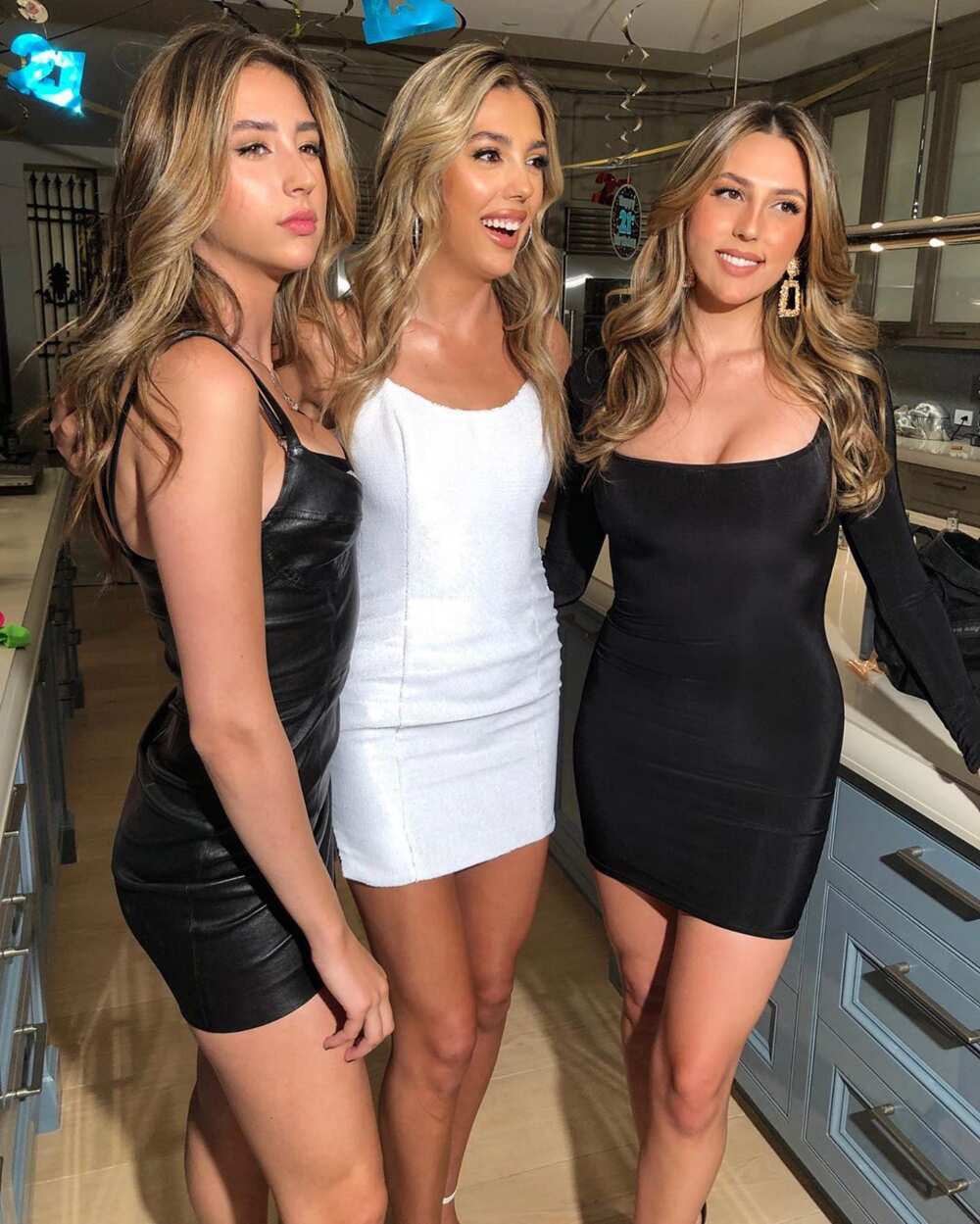 Sistine - She was born on 27th June 1998 in Los Angeles, California. Like her brother and father before her, she chose a profession in acting. However, she has only appeared in two films, namely, Love Advent and 47 Meters Down: Uncaged.
Sistine was signed to IMG Models when she was still in high school. Like her sister Sophia, she also has 1.3 million Instagram followers.
Scarlet - The youngest of the sisters is currently 17-years-old. She was born on 25th May 2002 in Los Angeles, CA. Despite her young age, she is tall and statuesque like her older sisters.
She has a little over 642,000 Instagram followers.
A fun fact about the actor's children is that all their names start with the letter 'S.' As for his daughters, they all share the same middle name, Rose.
Is Milo Ventimiglia Seargeoh Stallone?
In many instances, the Heroes and This Is Us star has been mistaken to be Sylvester Stallone's son, Seargeoh Stallone. The rumour started back in 2006 after the movie Rocky Balboa was released. In the film, Milo played Sylvester's son.
Stallone's biological children had previously played the role. Another fact to note is that both actors have 'crooked mouths.' While Ventimiglia's facial deformity was caused by dead nerves in his lower lip when he was born, Stallone's was caused by a medical intern during his birth.
In an effort to speed up his birth, the practitioner pulled baby Sylvester from his mother's womb using forceps. This action severed the nerves in his eyes and lips, giving him the crooked facial expression.
Unlike his siblings, Seargeoh Stallone has lived a quiet life away from the public eye. He lives with his mother, who is his primary caregiver.
Source: Legit.ng