39 Lagos Lawmakers-elect Reveal Who They're Backing to Become Speaker
Thirty-nine lawmakers-elect of the Lagos State House of Assembly have disclosed their preferred lawmaker for Speaker of the House
The chairman, House Committee on Transportation, Hon. Adewale Temitope, said the lawmakers-select have endorsed the continuation of Speaker Mudashiru Obasa
Adewale added that the decision was made in order for Obasa to continue with the good work he started in 2015
Lagos state - Thirty-nine lawmakers-elect of the Lagos State House of Assembly, have revealed their preferred candidate to become the next Speaker in the 10th Assembly.
The chairman of the House Committee on Transportation, Hon. Adewale Temitope, said the 39 lawmakers-elect are supporting Speaker Mudashiru Obasa for continuation.
According to Adewale, the endorsement was reached following a resolution to have Obasa continue with "the good work he started in 2015 and sustained in the ninth Assembly."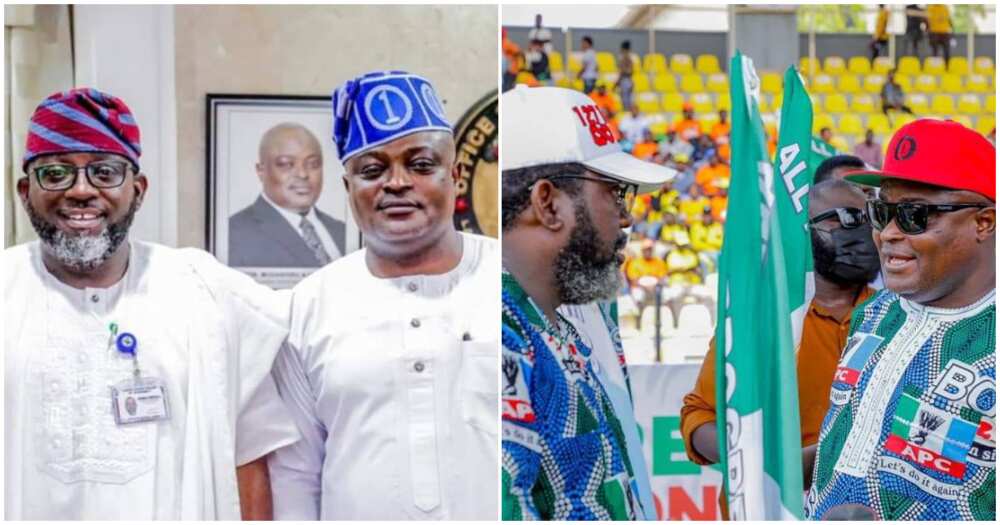 Adewale disclosed this during an interview session with some newsmen in Lagos on Thursday, May 25.
The lawmaker further stated that Obasa has changed the face of legislature in Nigeria and Lagos state was fortunate to have him.
He said:
"We now have a Lagos Assembly that other states visit to learn from. We have bills that have been studied by the National Assembly. We have laws that have shaped our State in favour of the people.
"Through his leadership style, lawmakers are now, more than before, closer to their constituents because we see him living in the midst of his people in Agege and making sure he reaches out to every individual that seeks his attention.
"Lagos cannot afford not to have him as Speaker if the fortunes of true governance enjoyed by the State must be sustained.
"Obasa is a stabiliser and has sustained the peace and unity in the House. He is a very accommodating leader who is ready to learn and relearn."
Highest number of non-executive-sponsored bills under Obasa's leadership
Speaking further about Obasa's leadership, Adewale said Lagos Assembly now has the highest number of non-executive-sponsored bills, He noted that the bills have helped secure Lagos state and created employment.
Adewale added:
"Obasa has defended so well the legislative arm of government. Today, we have one of the best Houses of Assembly in Nigeria because we have practised all that the others are just asking for. He has moved the House from where it was before to be above the common standards of excellence.
"I can tell you there is nobody who will challenge him successfully. If you are talking about loyalty, he is very loyal to the party, he is loyal to the elders of Lagos and loyal to Asiwaju Bola Tinubu. Above all, he continues to uphold the tenets of democracy.
"This is a man who has practised everything you call legislature and he has been impacting knowledge in everyone of us. Moreover, we are going into the 10th Assembly with a House that has many new members.
"As a result of this, he has more job to do. He needs to train a lot of people so that the tenets of the legislature and the institution can continue to stand alone in the face of separation of powers."
Speaker Obasa wins Agege constituency 1 with wide margin
Meanwhile, Legit.ng had reported that the speaker of the Lagos state House of Assembly, Mudashiru Obasa has won Saturday's House of Assembly election held in Agege Constituency 1.
According to the results announced by the Independent National Electoral Commission (INEC) on Sunday morning, Obasa polled 17,214 votes to win the constituency by a landslide.
Source: Legit.ng