May 29 Handover: 10 Interesting Things to Know About Tinubu's Inauguration
The inauguration of the president-elect, Asiwaju Bola Ahmed Tinubu, as the 16th president of the Federal Republic of Nigeria will be held on Monday, May 29, 2023.
The Independent National Electoral Commission on Wednesday, March 1st, declared the All Progressives Congress (APC) presidential candidate, Bola Tinubu, as the winner of the 2023 presidential election held on Saturday, February 25, after the 70-year-old polled a total of 8,794,726 votes.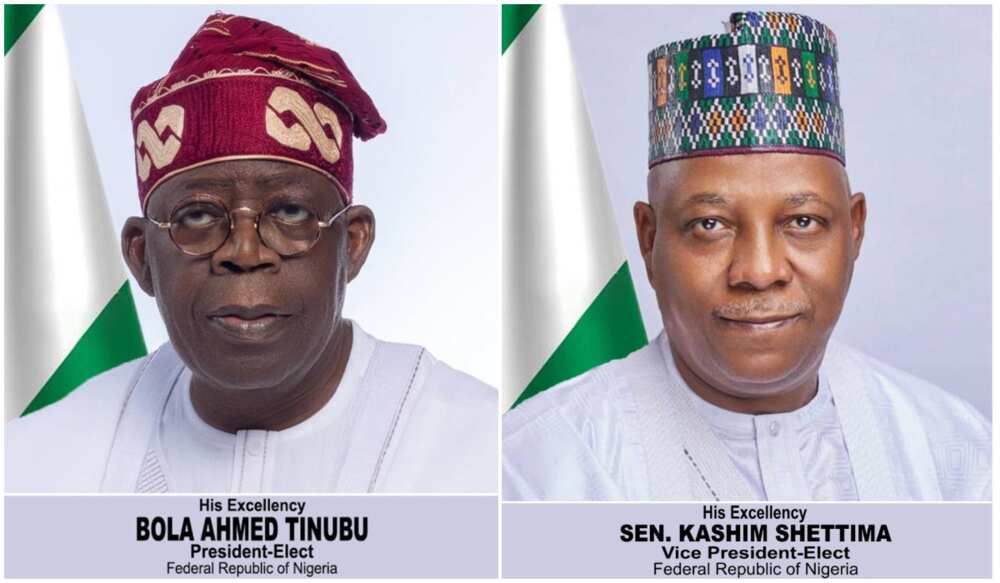 Interesting activities ahead of the May 29 inauguration of Tinubu, Shettima
Ahead of the May 29 handover ceremony, below are 10 things to know about the inauguration of the president-elect and the vice president-elect:
1. About 54 African countries and 65 world leaders from Africa, Europe and America are expected at the event.
2. The event will take place at Eagle Square, Abuja.
3. Representatives of Nigeria's allies such as the United States, the United Kingdom, Canada, France, Saudi Arabia, United Arab Emirates, Pakistan, China, Germany, Finland, Jamaica, Japan, Israel, Turkey and several others are all expected at the high-profile event.
4. Regimental Dinner in honour of the Commander-in-Chief at the Armed Forces Officers Mess is slated for Tuesday, May 23.
5. On Wednesday, May 24, Valedictory Federal Executive Council Meeting at the Council Chambers inside the Presidential Villa will be held.
6. A first-of-its-kind inauguration concert planned by leaders of the youth wing in the All Progressives Congress will take place on May 25 at the MKO Abiola Stadium, Abuja and Public Lecture and Juma'at prayer at the National Mosque on Friday, May 26.
7. The former president of Kenya, Uhuru Kenyatta, would deliver the inauguration lecture titled 'Deepening Democracy for Integration and Development' on May 27.
8. Children's Day Parade and Party on May 27 and an Inter-denominational Church Service will be held at the National Christian Centre on May 28.
9. Inauguration Dinner/Gala Night at the State House Conference Centre is billed for May 28.
10. There will be a post-inauguration luncheon strictly for the President with his colleague Presidents, Heads of Government and guests at the State House Banquet Hall after the inauguration ceremony on the May 29, 2023.
FG releases official programme of events for Tinubu's inauguration
The federal government of Nigeria has released the order of programme for the forthcoming presidential inauguration ceremony slated for Monday, May 29.
This development was confirmed on the official Twitter handle of the Federal Ministry of Information and Culture on Thursday, May 18.
As contained in the order of program released by the ministry, the inauguration programme kicks off with a world press conference which is currently being held in Abuja, the nation's capital.
Source: Legit.ng