Ex-British Prime Minister Boris Johnson Issues Strong Warning to Nigerian Leaders After 2023 General Elections
Nigerian leaders have been called to ensure that citizens are allowed to choose who they want to lead them freely
This call was made to Nigerian leaders by former British Prime Minister Boris Johnson on Monday, March 27
Johnson said that when people are allowed such freedom and rights, they tend to reach their full potential in life
Former British Prime Minister Boris Johnson has urged leaders across Nigeria to allow citizens to freely choose who will lead them.
Speaking at the 16th edition of the Emmanuel Onyechere Osigwe Anyiam-Osigwe lectures with the theme: Rehumanising Human Experience, A Synopsis of Anyiam-Osigwe Treatises, in Lagos on Monday, March 27, Johnson said people should always be allowed to freely chose who governs them.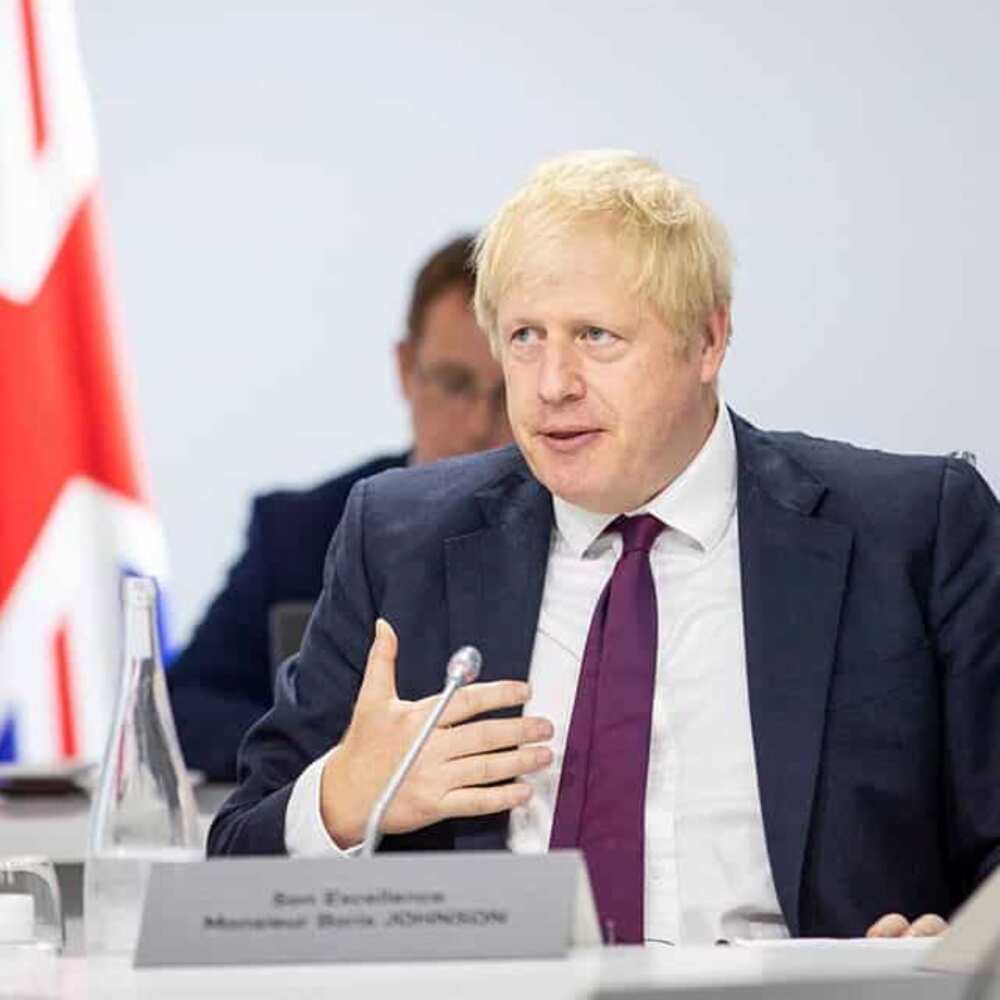 ThisDay reports that the former prime minister noted that it is the responsibility of politicians to create an environment that would allow citizens to unleash their full potential.
His words:
"Whether you are rich or poor, you will receive the same scrutiny and the same protection, the same protection in the UK that is the first and most crucial freedom and the precondition for economic growth and investment.
"Freedom under the law. Freedom to live your life as you choose within the law, provided you do no harm to others. With extreme freedom and indispensable freedom is the right to choose those who govern you."
Despite controversies, British High Commissioner urges Nigerians to be proud of 2023 presidential election
Nigerians had been urged to be proud of the Saturday, February 25, presidential and National Assembly elections.
British High Commissioner Catriona Laing made the call to Nigerians across the world.
According to the High Commissioner, Nigeria's politics is fascinating, and there is evidence that the nation's democracy has evolved.
Presidential poll: PDP demands resignation of Mahmood Yakubu as INEC chair, asks SSS, IGP to initiate arrest
Meanwhile, Professor Mahmood Yakubu, the chairman of the Independent National Electoral Commission, has been asked to resign.
The call was made to the INEC chairman by the leadership of the Peoples Democratic Party (PDP) on Friday, March 10.
The PDP alleged that Yakubu's action during the 2023 presidential and National Assembly elections is injurious to the integrity of the electoral commission and an unpardonable assault on the credibility of Nigeria's electoral process.
Source: Legit.ng