"Tinubu Not Our President-elect": Fiery Abuja Preacher Makes Unbelievable Statement Days After Election
Pastor Sarah Omakwu of the Family Worship Centre has said that Bola Tinubu is not the true president-elect for Nigeria
The lead pastor of the church warned that Tinubu is a president-elect for the chairman of the Independent National Electoral Commission and the ruling party
According to the preacher, a new president-elect who will emerge through a fair, credible and transparent process will be declared
Contrary to the declaration by the Independent National Electoral Commission (INEC), the lead pastor of the Family Worship Centre, Abuja, Sarah Omakwu, has said that Bola Tinubu of the All Progressives Congress (APC) is not her president-elect.
Pastor Sarah while speaking to a teeming crowd at her church in Wuye area of Abuja, Nigeria's capital city alleged that Tinubu, a former governor of Lagos state was declared winner of the 2023 presidential election through an unfair process.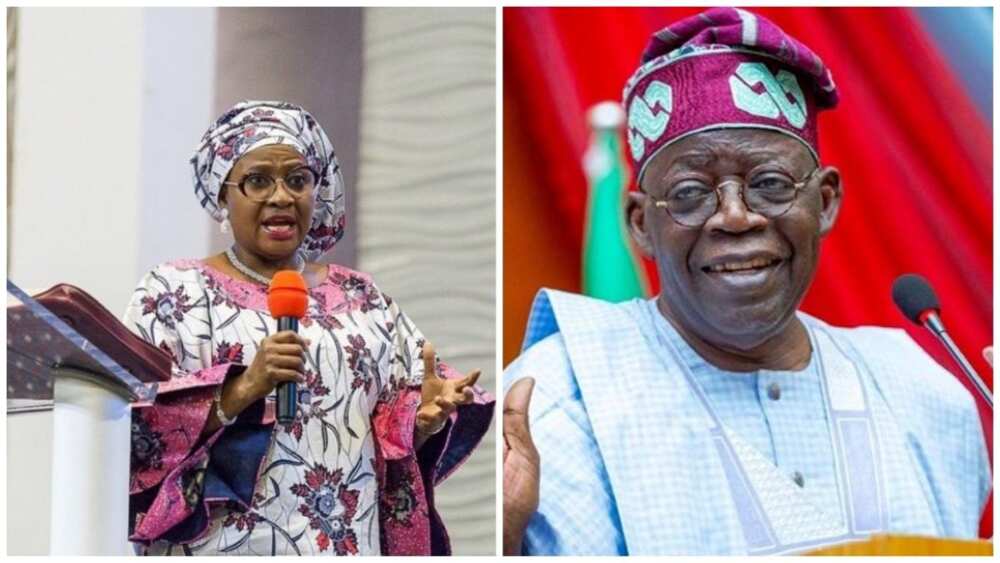 In a video seen by Legit.ng, Pastor Sarah told her congregation that Tinubu is the president-elect for Professor Mahmood Yakubu, the chairman of INEC, the electoral body and the ruling party.
He words:
"We the people want to state clearly that Asiwaju Bola Ahmed Tinubu is not our President-elect. He is the president-elect of Professor Mahmood Yakubu of INEC and APC.
"The president-elect of Nigeria will emerge through a free, fair and transparent process as stipulated by the guidelines and rules of INEC - from voting to posting and uploading on the BVAS, to the servers, to collation, to the pronouncement.
Pastor Sarah hopes the right president-elect will be announced soon
Further speaking, the fiery preacher said she believes that at the right time, a president-elect who will represent the true will of the people of Nigeria will be announced.
She said:
"And hopefully, our president-elect will be pronounced, in the daytime, not at night while we the people are asleep. The process is for all the people not for some of the people."
CAN makes fresh list of presidential candidate Nigerians should vote for in February elections
The Christain Association of Nigeria (CAN) gave a directive to Nigerians on the appropriate candidates to vote for during the forthcoming elections.
Speaking to a congregation of worshippers at the Family Worship Center, the lead pastor, Sarah Omakwu, said she was sent by CAN to pass a message to Nigerians.
Her words:
"So CAN sent me to you, the Christain Association of Nigeria and they said I should say this to you."
2023 polls: "They moved exchange rate from N200 to N800," Tinubu fires more shots at Buhari's administration
The present administration had earlier been accused of bringing hardship upon the people by frustrating Nigeria's economic stability.
The allegation against President Muhammadu Buhari's led administration was made by Bola Tinubu, the standard-bearer of the APC.
Tinubu said that the naira-to-dollar exchange moved from N200 to N800 between 2015 and 2023.
Source: Legit.ng