Barry Van Dyke bio: age, height, family, death hoax
He comes from a family of renowned actors, so it is no surprise that he is an incredibly gifted actor as well. While he is known for many performances, Barry Van Dyke takes the more serious roles such as a detective in movies. Over the years, he has become a veteran producer, writer, and director. These diverse skills have made him indispensable in the film and entertainment industry. There is a lot more about him that his fans ought to know.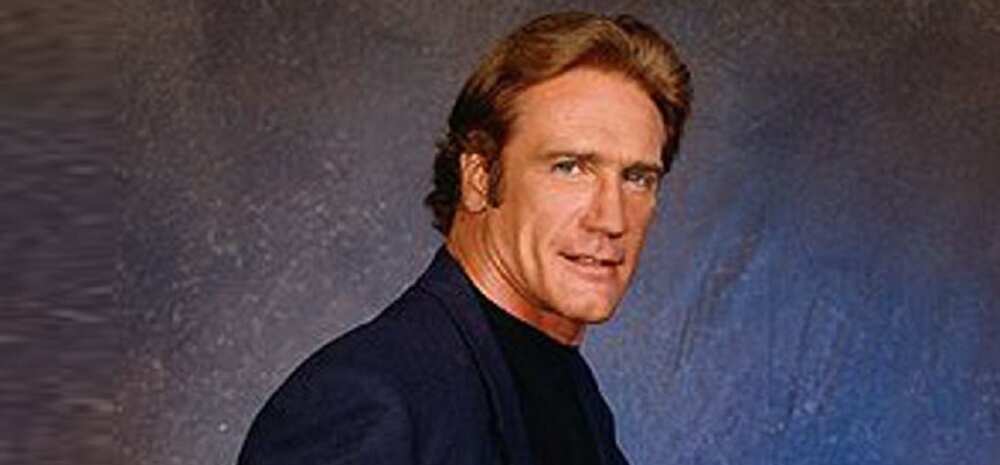 In this article, we have covered every aspect of the life of Barry Van Dyke:
Overview
Profile summary
Barry Van Dyke's height
Childhood and education
Career
Marriage and family life
Barry Van Dyke net worth
Is Barry Van Dyke dead?
Hobbies and interests
Presence on social media
Go ahead and learn everything about this celebrity.
1. Overview
Barry Van Dyke was delivered by his mother on the 31st of July, 1951. His Zodiac sign is Leo. How old is Barry Van Dyke? He is currently 67 years and 8 months old. At the end of July 2020, he will be turning 69 years old. Barry is Dіck Van Dyke son. Margie Willet is the name of his late biological mother. He is the second child in a family of 4 brilliant children. His older brother is named Christian, and his two younger sisters are Carrie Beth and Stacy. One of his uncles is Jerry Van Dyke, and his stepmother is the renowned make-up artist Arlene Silver-Van Dyke.
READ ALSO: Scott Caan bio: age, net worth, family, height and weight
2. Profile summary
Full name: Barry Van Dyke
Date of birth: 31st July 1951
Place of birth: Atlanta, Georgia
Horoscope sign: Leo
Height: 6 feet 1 inch (1.85m)
Hair colour: Brown
Eye colour: Light blue
Complexion: Fair
Father: Van Dyke
Biological mother: Margie Willett (died 2008)
Step-mother: Arlene Silver-Van Dyke
Siblings: Carrie Beth Van Dyke, Christian Van Dyke, Stacy Van Dyke
Uncle: Jerry Van Dyke
Marriage: Mary Carey (m. 1974)
Children: 4 (Carey Van Dyke, Taryn Van Dyke, Wes Van Dyke, Shane Van Dyke)
Profession: Actor, director, producer
Net worth: $3million
3. Barry Van Dyke height
Today, Barry's height is 6 feet 1 inch (1.85m). Compared to most people, he is quite tall. His body weight is something that he has never disclosed in public. He has gorgeous brown hair, and his skin is fair. His striking light blue eyes are something you cannot miss when you look at him. Beyond these details about his physical appearance, little is known about his body size measurements and his size of clothes and shoes.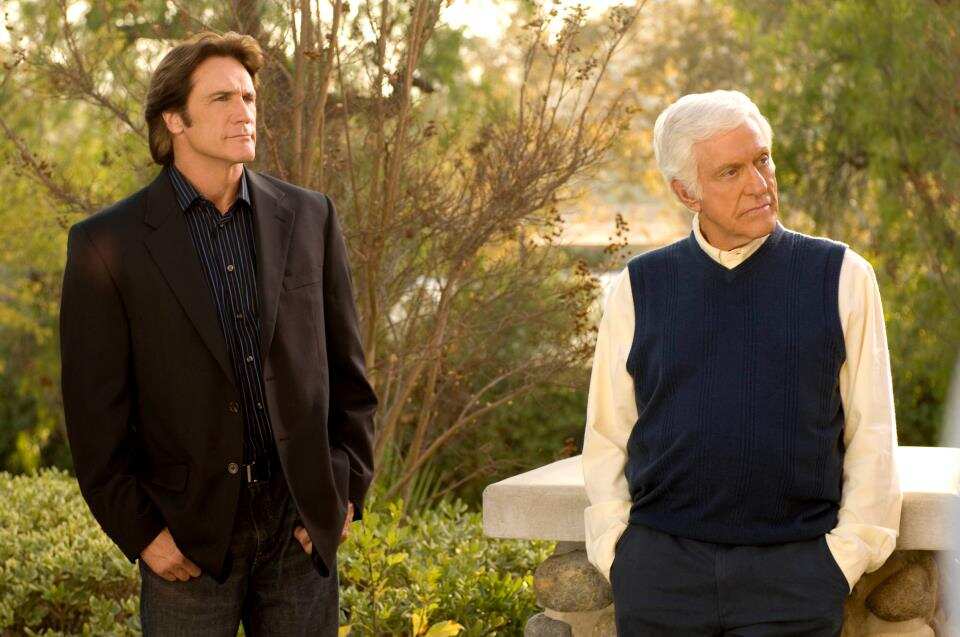 4. Childhood and education
Barry was born and brought up in Atlanta, Georgia. Together with his three siblings, he was introduced to the entertainment industry at a very tender age. Although he does not often discuss his childhood, it is apparent that his parents identified and nurtured his talent in acting while he was still young. All his three siblings also set foot in the entertainment world, but Barry pursued this field harder. His parents got a divorce in the 1980s. Willet passed away in 2008. His father is now married to Arlene Silver-Van Dyke who is a professional makeup artist.
Barry's family ensured that he acquired an excellent education that would lay a solid foundation for his career. His father temporarily stopped him from acting so he could finish his high school education. He graduated from high school with grades that secured him a chance at the Pierce Junior College, Los Angeles. In this college, he majored in Theater Arts.
5. Career
Barry is considered royalty when it comes to the art and skill of acting. He was born into a family where acting was embraced. Both his father and paternal Uncle Jerry had paved the road for him. He thus made his debut into the entertainment industry effortlessly and at a tender age. His first appearance on the screens was in 1962 when he was only nine years old. He featured in one episode of the sitcom The Dіck Van Dyke Show where his father was the main star. While his interest in this industry was apparent, his family decided to stop him from acting for some time so he could concentrate on his high school education.
Soon after graduating from high school, Barry made a comeback into the industry. He featured as an extra in his father's show that aired from 1971 to 1974. Afterward, he appeared in many different television shows as well as movies. When he was still young, his talent manifested in Gemini Man in 1976, Wonder Woman in 1977 and The MacKenzies of Paradise Cove in 1970.
He then began landing significant roles, his first being one of the lead characters in the Sci-Fi series Galactica 1980. In 1983, he acted in Gun Shy followed by Airwolf in 1987. In addition to these leading roles, he featured in other productions among them the film Cаsino in 1982, Magnum P. I. in 1983, The Dukes of Hazzard in 1983 and The Redd Foxx Show in 1986. In 1988, he worked with his father again in the sitcom The Van Dyke Show. The show was short-lived.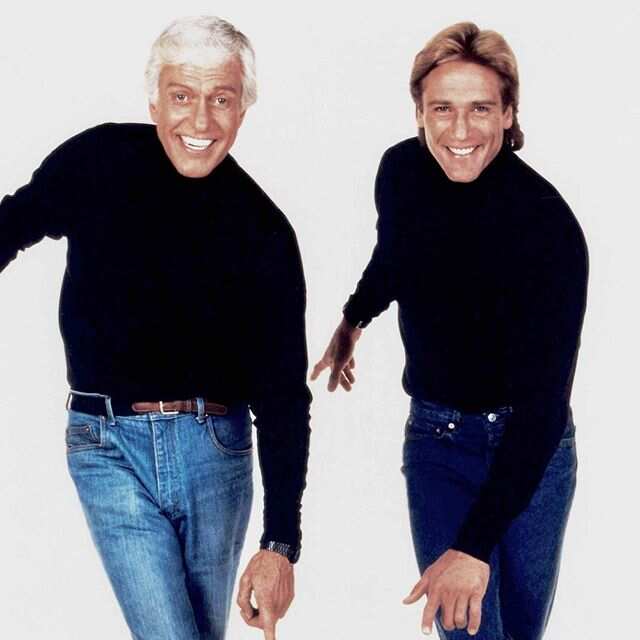 Most people recognise Barry from the sequential television show Diagnosis: Murder. In this show that lasted from 1993 to 2001, he played as Detective Steve Sloan. Between 2006 and 2008, Barry acted alongside his famous father in the series Murder 101 by Hallmark.
6. Marriage and family life
Barry married his sweetheart Mary Carey in 1974. The two met while they were very young. The couple has been together for seven years before solemnising their union. Together, they were blessed with four children. The Barry Van Dyke children are Carey who was born on the 25th of February 1976, Shane — on the 28th of August 1979, Wes — on the 22nd of October 1984 and Taryn who was born on the 1st of June 1986.
Barry and Carey have enjoyed their married life. They are still married to date regardless of the rumours of divorce that have been ongoing for a while. Their second son Shane has taken after his father and is now an actor, screenwriter, and director of mockbuster movies. The other three children are also successful in their endeavours. Carey Wayne, the first child, is a writer and actor who featured alongside his father and grandfather in Diagnosis: Murder. He wrote the script for Chernobyl Diaries, a horror film.
Wes, the third child, is also an actor and artist who featured in Titanic II in 2010 and Murder 101 in 2006. Taryn Van Dyke who is the last child and only daughter is a kindergarten teacher. She also has a few acting credits.
7. Barry Van Dyke net worth
Since joining Hollywood, Barry has bagged numerous roles. Although the salary for his different on-screen characters has not been disclosed, he has earned a fortune that allows him to lead a colourful and stylish lifestyle. He can afford fancy cars and large houses. His current net worth is estimated at $3 million.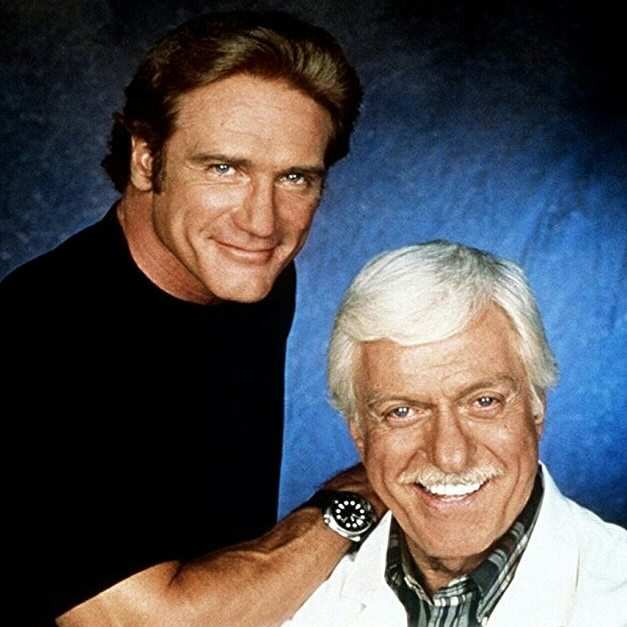 8. Is Barry Van Dyke dead?
There were speculations in the media that Barry had died. According to the Barry Van Dyke death hoax that upset numerous people, he was thought to have died in late May 2017. A failure of the kidneys supposedly caused Barry Van Dyke's death. This was a lie because he is still alive and going on with his daily activities. Later on, the Barry Van Dyke family lost their paternal uncle and paternal grand uncle, actor Jerry Van Dyke, on the 5th of January 2018.
9. Hobbies and interests
Barry loves his motorcycle. He is known for championing for the rights of motorcyclists.
10. Presence on social media
Despite having an uncountable number of fans, Barry does not use social media. He does not have verified accounts on Facebook, Twitter or Instagram. Barry Van Dyke now lives a quiet but fulfilling life. Whenever necessary, he makes appearances in the media.
Barry Van Dyke comes from a talented dynasty of influential people in the media and entertainment industry. His contribution to the Hollywood scene cannot be overlooked. Despite being in the public eye for many decades, he is a family man who has maintained a happy family life. Contrary to the speculations that he is already dead, he is still alive and enjoying a private life.
Source: Legit.ng