El-Rufai Suffers Backlash Over Bold Prediction on Tinubu As Former Sokoto Governor Sends Threatening Message
Governor El-Rufai recently boasted that nothing can stop Bola Tinubu from winning the presidential election
In reaction, Attahiru Bafarawa said the APC chieftain can't assume that Nigerians would vote for Tinubu
The former Sokoto governor told the El-Rufai that the outcome of the coming election will surprise him
A former governor of Sokoto state, Attahiru Bafarawa, has lambasted Governor Nasir El-Rufai of Kaduna state over his comment on the coming presidential election.
El-Rufai had boasted that despite some elements in the Presidential Villa working against the All Progressives Congress (APC) presidential candidate, Bola Tinubu, he would win the February elections and become Nigeria's next president.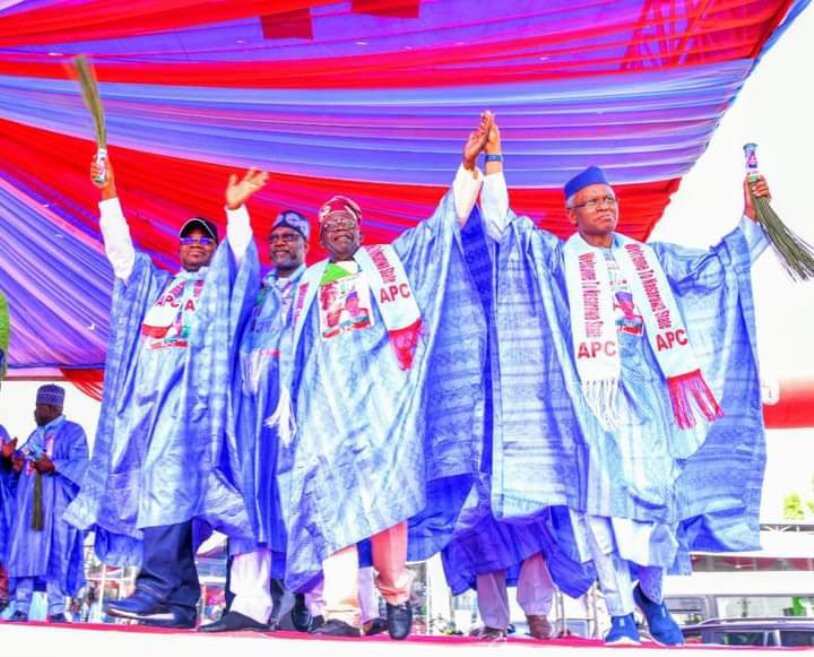 Speaking in an interview published by BBC Hausa, on Saturday, February 4, Bafarawa said El-Rufai can't assume that Nigerians would vote for Tinubu, as he added that the outcome of the presidential election would shock the Kaduna governor.
According to The Cable, the former Sokoto governor stated:
"Also, he came out and was proudly saying that Tinubu will win the election whether people like it or not. Who told him that the whole of the north are supporting the APC?
"It's just his opinion. Therefore, he has no right to boast with the north because everyone has their own candidates. The way he is campaigning for Tinubu is how we are campaigning for our candidate.
"We will surprise them; we will show them that this country belongs to nobody, likewise the north."
We will show El-Rufai elders exist in the north, Bafarawa says
Daily Trust reported that Bafarawa also faulted El-Rufai's comment that "there are no elders with dignity in the north".
He described the statement as a disrespectful one, saying that those he doesn't see as elders with dignity will show him that elders exist in the north.
El-Rufai says Peter Obi can't win 2023 presidential election
Governor El-Rufaihad earlier dismissed the chances of the Labour Party's presidential candidate, Peter Obi, saying he would not go anywhere in the forthcoming 2023 presidential election.
The Kaduna state governor rated Obi's chances during an interview, predicting that Obi will record poor votes in key northern states. He also projected that 70% of the votes in Anambra will not make any difference.
According to him, one local government's votes in Kaduna state will wipe out Anambra's votes for Obi.
Source: Legit.ng