Dataphyte Founder, Joshua Olufemi Speaks on the Importance of Data to 2023 Elections
Dataphyte, a media research firm, has been deploying data tools and technology for the socio-economic development of Nigeria
Ahead of the 2023 general elections, the organisation has been at the forefront of helping Nigerians understand complicated information concerning the polls
Founder of the firm, Joshua Oluwafemi highlights the importance of data to the forthcoming elections, among others
PAY ATTENTION: Сheck out news that is picked exactly for YOU ➡️ click on "Recommended for you" and enjoy!
FCT, Abuja - Joshua Olufemi, a media development entrepreneur and the founder of Dataphyte, a research and data analytics organisation, has stated that it is important for Nigeria to get the data right in the forthcoming 2023 elections for the exercise to be a success.
Speaking to Legit.ng in an exclusive virtual interview on Tuesday, January 31, Oluwafemi noted that every thing about the upcoming election, is about data.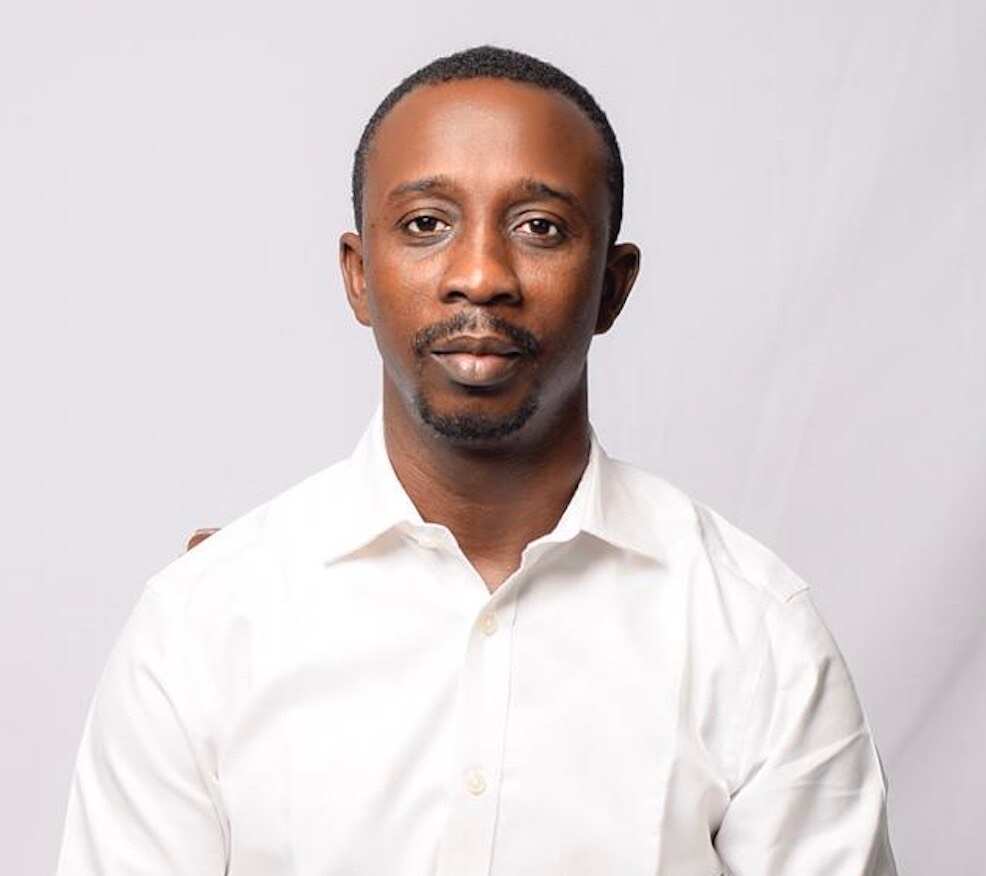 His words:
"The entire election process, from planning to implementation is all about data. Data about voters, number of people registered, those who have their PVCs, to the data of election results, and number of polling units. So, everything about the upcoming election, is about data.
"And you can look at it from different dynamics or thematic around data. We can talk about it from the point of privacy, we can talk about it from the point of access and acceptability to the integrity and validity or liability.
"You can talk about if from other ancillary usage or uses for the election data. The entire election process is a data process and it is very important that we are getting all the data right and we are also filling the gap in terms of data access and interpretation.
"You can also look at data from the aspect of election stakeholders. What does data mean for security agencies who are supposed to make some predictions and doing early warning assessments on security and violence?
"INEC must ensure that citizens have access to data. Even the media as a stakeholder can't effectively report or to inform citizens about the dynamics of the elections without data."
According to him, Dataphyte already runs a series where the important things about the election are discussed for the benefits of members of the public.
He said:
"One of the things we did was to start a performance appraisal for sub-national governments to say if we are going to vote this person again or the party of the incumbent who will probably not run again, what are the indicators or metrics we should use to measure how well the person on what they have said they will do.
"We called it State Performance Appraisal just to inform citizens how their state governments have fared. We also paid attention to election financing which is another key data. How much is being wasted based on those who have registered, but don't have their PVCs.
"Because INEC is funded based on the number of registered voters not based on the number of people who come out to vote. So, voter apathy and the implication for financial waste are things that we paid attention to."
Asked how critical is open data to the forthcoming elections, Oluwafemi admitted that access to polling units data is a challenge.
He also lamented that The Independent National Electoral Commission (INEC) don't have go-coordinate data of all the polling units in Nigeria.
His words:
"If anybody wants to do an intervention or want to track the election with a platform just as we do, it will be a challenge.
"The other issue is how much of candidates, party, political party information that is unavailable for critical analysis. Whether for data journalists, or everyday journalists, and for even research and academic purposes.
"Aside the age, gender or s*ex of candidates and maybe certification, we have little or nothing to profile the candidates. And even when you have the age, you don't have the date of birth.
"The other thing about data is that it has to be accessible in a machine-reading format. Even though INEC has it on its website, it is not machine-readable. When it comes to even depth of the data, you also have a challenge, because you don't have enough information.
"The constitution expects us to be able to monitor if parties were going above what is expected for political financing. So that kind of information is not available in any format. We should have it available. At the moment, we also have the challenge of verifying the data that is being provided.
"That's another challenge with open data. We have seen cases where candidates are seen in more than one political party as candidates. Notwithstanding, there is still sufficient data to do the work we do with journalism.
"We always say that data help strengthen the work of moderation, which in this case, means contextualizing the issues using data. It also helps us with verification using data to factcheck whether what different stakeholders are saying."
He advised Nigerians to hold those seeking for public officers accountable to their promises, especially as they make statements during the campaigns.
He added:
"I know I have seen a lot of analysis about what each candidate has promised. Dataphyte even did a number of comparison about what we consider the top four presidential candidates said and put them head-to-head on different issues.
"I think that is one way of making citizens stay aware or informed of what they are promising. But beyond that, it is the ability to contextualize this.
"A candidate says he will remove subsidy, the next question should be how would you remove subsidy knowing that this is how much it takes and all of that.
"So if you say you're going to do something, what are the measures for failure or achievement. Those are the critical things we need to start paying attention to."
2023 elections: CODE launches campaign on girl child education
Meanwhile, with an alarming 20 million out of school children in Nigeria, Connected Development (CODE), has advised Nigerians to vote for candidates who demonstrate commitment to improving the education sector, especially for the girl child.
The Executive Director, CODE, Mallam Hamzat Lawal, gave the counsel on Monday, January 24, at the launch of the Girl-Child Education Campaign in Abuja attended by a Legit.ng reporter.
He said the forthcoming 2023 elections provide an opportunity for important engagement with Nigeria's presidential candidates on their plans to ensure safe and inclusive education across the country.
2023 elections: Huge number of registered young voters in Nigeria remarkable, says Wilson
On his part, Damon Wilson, president and chief executive officer of the National Endowment for Democracy, says Nigeria's large number of registered young voters ahead of the forthcoming general elections is remarkable.
Wilson made the comment while chatting with a Legit.ng reporter and other journalists at a recent meeting in Abuja.
He added that the fact the forthcoming presidential election is unpredictable makes it even more exciting.
Source: Legit.ng