2023 Elections To Be Postponed? Northern Elders Forum Raises Serious Fears
There are fears that some persons are making efforts to stop the conduct of the general elections in Nigeria
This was relayed in a statement released on Friday, January 27, by the Northern Elders Forum (NEF)
The forum's director of publicity and advocacy, Hakeem Baba-Ahmed, reacting to the insinuations, warned that nothing should stop the elections from being conducted
The Northern Elders Forum has reacted to fears from a section of the Nigerian polity that some power blocs are planning to make the country unbearable for the conduct of the 2023 elections.
According to the NEF, persons responsible for spreading such speculations suggest that difficulties simultaneously imposed by insecurity, crushing inflation, fuel scarcity, exchange of old for new currency notes, and others that affect particularly poor Nigerians are deliberately contrived to inflame passions and trigger unrest which may poison the election environment or threaten its conduct.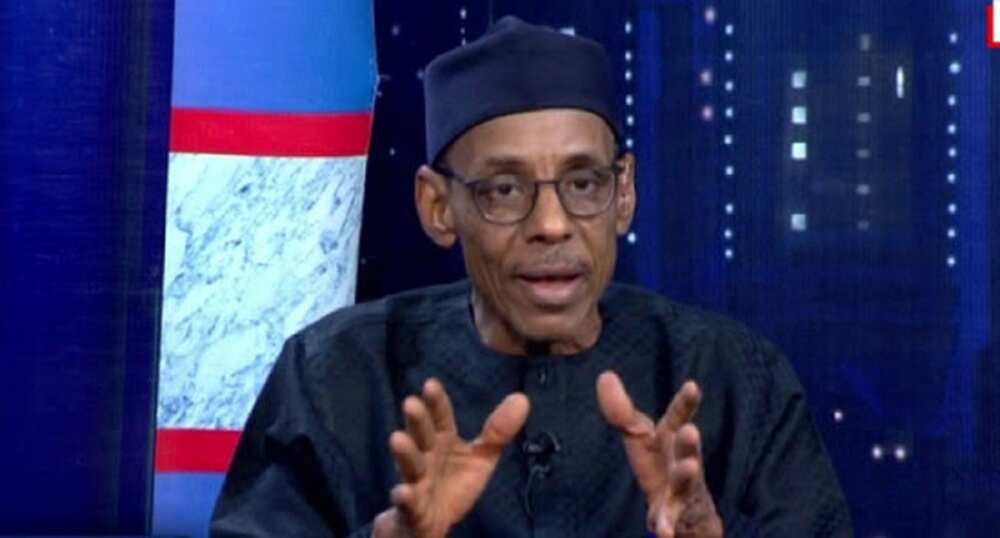 Reacting through a statement made available to Leadership, the forum's director of publicity and advocacy, Hakeem Baba-Ahmed, noted that although NEF has no basis to support such notions, it has warned against any attempt to interfere with or even postponed the conduct of credible elections come February 25.
To this end, the forum said:
PAY ATTENTION: Follow us on Instagram - get the most important news directly in your favourite app!
"Fuel shortage can and must be eliminated immediately. The currency swap programme has not worked as planned, and it is strangulating economies, communities and the patience of the citizen. It should be revisited, particularly around its timelines and operations of the CBN and banks.
"Whatever its benefits, it cannot be of value if it destroys many aspects of the economy, or alienates already hard-pressed citizens further. The Forum advises a postponement of its deadlines and a major review of the utility of the continued stay of the leadership of the CBN in place. The forum warns that Nigerians will not accept to live under any arrangement that offends the constitution."
Tinubu, Atiku, Obi or Kwankwaso? Northern Elders Forum Drops Criteria for Preferred Candidate
The Northern Elders Forum (NEF) has explained why it has not endorsed any presidential candidate ahead of the February 25th presidential election.
Hakeem Baba-Ahmed, NEF's spokesman, said the group would not rush to endorse any presidential candidate despite the election being a few weeks away.
Baba-Ahmed made the statement when he appeared as a guest on a live programme.
Source: Legit.ng