2023 Polls: "Publish List of Invalidated Voters", Yiaga Africa Tells INEC
Ahead of the crucial 2023 polls, there is a growing appeal for INEC to conductively hasten the process of PVC collection
Yiaga Africa urged INEC to help bridge the gap of having too many crowds at the PVC centres by publishing the names of invalidated registrants
Executive director of the electoral observation group, Samson Itodo urged INEC to also consider extending the PVC collection deadline
FCT, Abuja - Foremost electoral observation group, Yiaga Africa has called on the Independent National Electoral Commission (INEC) to publish the list of the two million invalidated voters.
In October 2022 the commission announced that it has delisted over two million registrants following the conclusion of the Continuous Voters Registration (CVR).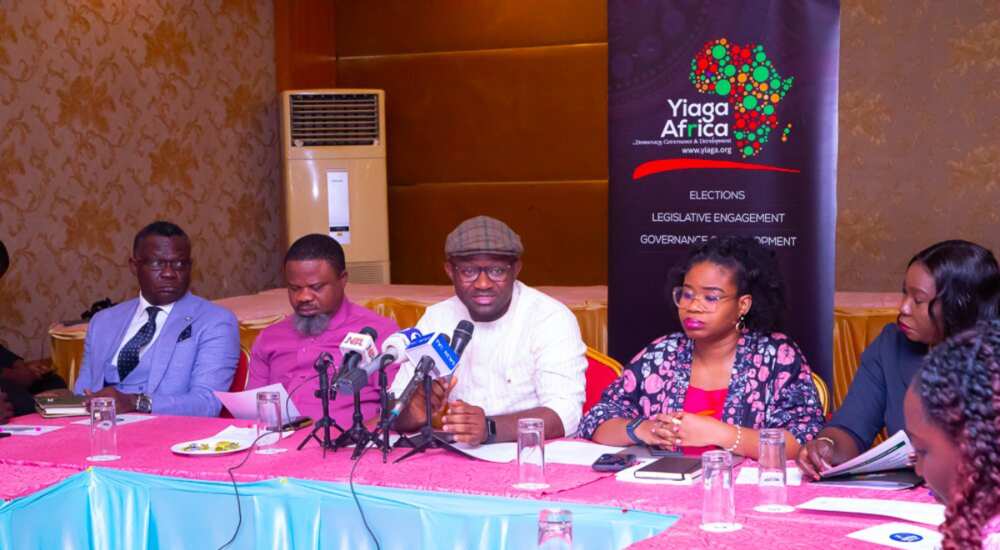 INEC said the decision to delist these candidates was due to infractions such as double registration, and underage registrants, among others.
During a media round table attended by Legit.ng on Thursday, January 19, Yiaga Africa's executive director, Samson Itodo stated that there is a need to notify these affected registrants to save them the trouble of queuing up for PVC.
He said:
"INEC has the contact details of these persons and should contact these people so they don't show up at the collection centres thinking their PVCs are there."
On the collection of PVCs, Itodo stated that appeals for an extension in the deadline are a welcome development.
He said:
"If by the 29th sufficient PVCs have not been collected then INEC should consider a further extension of the PVC collection to enable people to collect their PVCs because Nigerians are determined to vote in the elections.
"At Yiaga Africa, as I conclude, want to inform the Nigerian people that what we do at Yiaga Africa with all that we have reeled out is to protect the integrity of the process and we will stand with the Nigerian people to ensure that their vote will count and the process is devoid of all forms of manipulation."
Also speaking at the media roundtable, the President of the Nigerian Union of Journalists (NUJ) Chris Isiguzo urged journalists not to pander to the whims of politicians stating that media reportage must foster development.
He further stated that the role of the media is strategic and essential to the 2023 general election.
Isiguzo said:
"Like I always say, if your journalism is not going to bring people out of squalor, if your journalism is not going to bring people out of poverty, if your journalism is not going to bring people out of ignorance then you are not practising journalism.
"You must ensure that by the time you pick your pen and paper to write, that thing that you are going to put out is going to culminate in unity, in peace, in the progress of our beloved country; not self-serving, not the interest of any political actor, not the interest of any political party, not promoting primordial interests of religion or ethnicity or tribe or what have you."
Similarly, the President of the Nigeria Association of Women Journalists (NAWOJ), Ladi Bala urged the media to make a deliberate and conscious effort to divorce themselves from political, tribal and religious sentiments and put the Nigerian project above every other interests.
Bala said:
"We need to help the Nigerian society not to entertain fear, not to assume that nothing will change, and let them do what they have to do to ensure that the change that we need comes into place; how do we do that? We must alleviate their fears."
Source: Legit.ng