Bratim Calls for Human Capacity Reforms, Inclusivity in Public, Private Sector
The call for inclusivity in public and private organisations in Nigeria has reached a fever pitch
Stakeholders have once again urged industry players in the public and private sectors to give opportunities to PWDs and special needs individuals
This agenda has been described as the best global practice to foster a seamless, balanced and effective working environment
FCT, Abuja - Organisations in the private sector as well as ministries, departments and agencies in the public service have been urged to encourage inclusivity and human resource capacity building.
These resolutions were made in Abuja on Wednesday, January 25 at the human capital strategy forum organized by Bratim Business School with the theme; "inclusive workplace: working motivation and performance."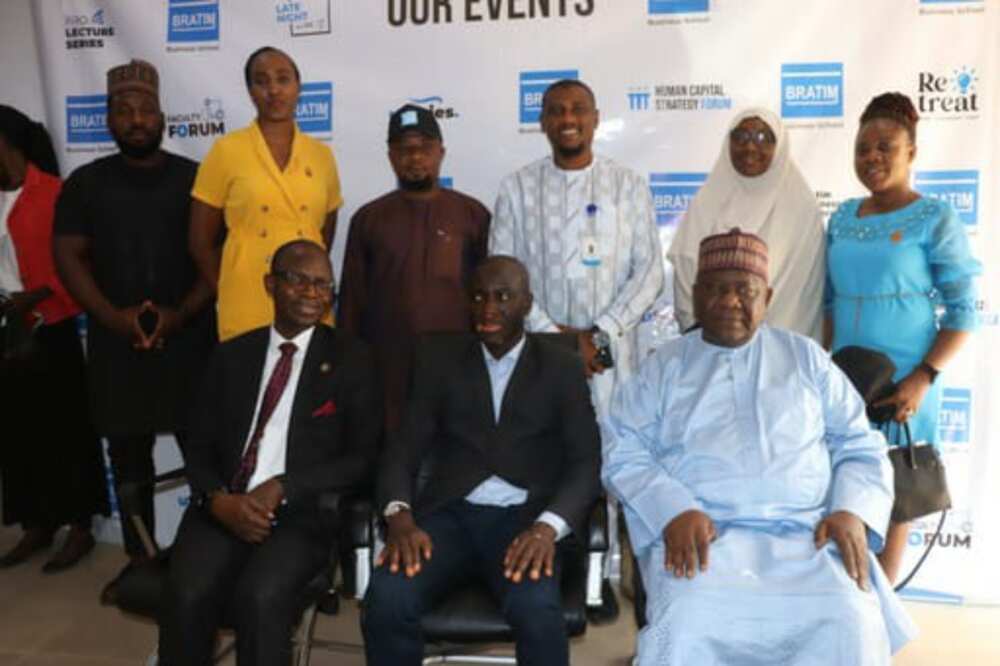 Speaking to Legit.ng at the event, the acting dean of Bratim Business School, Tejan Ibrahim said there is a need for organizations in the public and private sectors to embrace the tenets of inclusivity to create balance, and effectiveness and still be able to achieve competence at work.
Ibrahim while making a case for persons with disabilities (PWDs) and special needs said:
"With what we have done today, we will continue to enlighten everybody that it is actually necessary to put them in the equation. We can't take them out because they have contributions to make to society."
DG BPSR reveals digital reforms in public service
Meanwhile, the director-general of the Bureau of Public Service Reforms (BPSR), Dasuki Arabi said there are ongoing reformation programs and strategies already in implementation to foster inclusivity in the public service.
He said one of such strategies birthed the invention of IPPIS, single-treasury account, BVN and a host of other reforms that also help manage the human resource aspect of the reforms where the date of entry and exit of a civil servants can easily be detected and traced.
Arabi said:
"These things have been automated in such a way that once your last day in the office is today, tomorrow it drops you automatically out of the system. So, we have developed that and it's working one hundred per cent."
While speaking on the civil service strategies deployed so far as part of its reformation programs, the BPSR boss told Legit.ng that priority has been placed on improving the skill of officers in the public service.
He said BPSR has introduced the performance management reform to monitor the key performance indicators (KPIs) of public service officers before gaining promotion.
Arabi said:
"We have developed standard procedures and KPIs in all ministries, departments and agencies of government that would hold public service officers responsible for their targets. Beyond that, we are saying that the promotions of officers from 2021 will be done base on the use of IT.
"That means you're given targets against your KPIs, somebody is watching you electronically. As you're working, you're providing reports and at the end of the day, the system will aggregate and score you."
What professionals are saying about inclusivity
Also speaking at the forum, the President of CIPM, Olusegun Mojeed said organisations must be intentional about adopting the tenets of inclusivity as a working policy.
Mojeed stated that this initiative will give room for ideas, flexibility, and seamlessness at work without having to worry about competence or service delivery.
On the part of Ehis Uzenabor, the chief investment officer of SHELL revealed that formal education is not enough for individuals to deliver effectively at work.
He urged organisations in the public and private sectors to be intentional about investing in human capital as well as encouraging external training for effective service delivery.
Source: Legit.ng