"Tinubu's Wife Will Be in Charge if He Becomes President", Naj'atu Muhammad Alleges
Who will be in charge of the nation's affairs if Bola Tinubu emerged president, has been revealed by a former senator
Naj'atu Muhammad revealed recently that the APC flagbearer will not be in charge if elected rather "the wife will be doing the ruling"
The former senator who recently resigned from the ruling APC, noted further that she joined the PDP because Tinubu and his foot soldiers have nothing to offer Nigerians
A former senator representing Kano central, Naj'atu Muhammad has said that the wife of the All Progressive Congress (APC) presidential candidate, Asiwaju Bola Ahmed Tinubu will be in charge of Nigeria if the latter is elected president.
She made this disclosure on Wednesday, January 25th, during a programme on African Independent Television (AIT).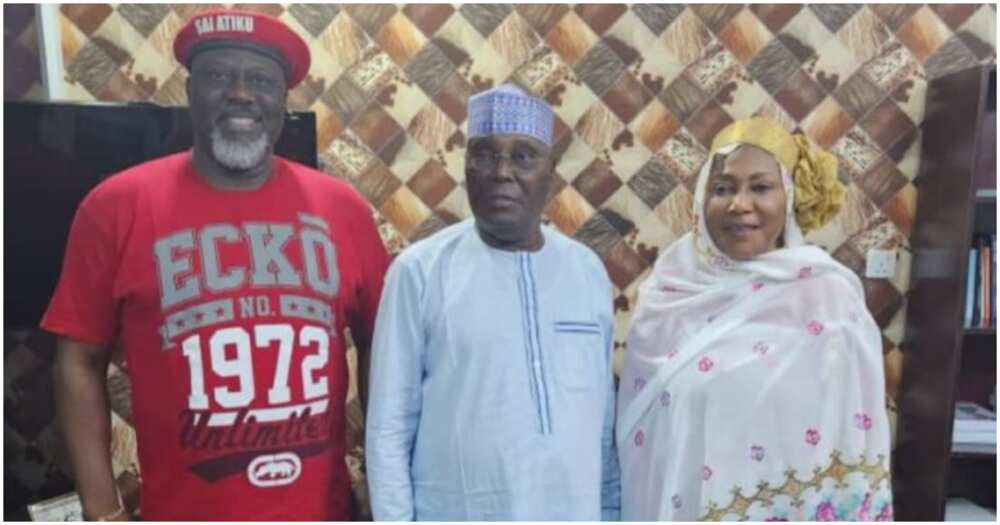 Hajia Najaatu Mohammed spills more shocking details about Tinubu
According to The Cable, the former senator had recently announced her resignation from the All Progressives Congress (APC).
"In this case, you know that those hangers-on are only pushing him knowing that he cannot do it and they will be the beneficiaries. He is just there like an idol," Muhammad said.
"His wife will be doing the ruling. She will rule over the country and the other hangers, they even hate Asiwaju as far as I am concerned, because you cannot put somebody that is ill mentally into a position of leadership.
"What sort of people are we? This thing can come back and consume every one of us."
Why she dumped APC, joined PDP
Muhammad also spoke on why she decided to support Atiku Abubakar, the presidential candidate of the Peoples Democratic Party (PDP).
"I looked at the options in the APC. They go to rallies and Asiwaju cannot even decipher. When I was speaking with him, I sat with him for two hours and most of the time, he was sleeping," she said.
Tinubu does not have a blueprint for Nigeria, Naj'atu Muhammad maintained
She also said the APC presidential candidate told her he had no blueprint or agenda for the country.
"He told me that he doesn't have anything for us. I said 'you mean sir, you don't have a blueprint?' He said 'I can't have a blueprint because if I have a blueprint, I will be stepping on too many toes and they might even kill me'. That was what he said," she said.
Big loss as court sacks APC governorship candidate in top southern state, issues fresh order
Meanwhile, Akan Udofia, the governorship candidate of the All Progressives Congress (APC) in the 2023 governorship election in Akwa Ibom state, has been sacked.
The federal high court sitting in Uyo, the Akwa Ibom state, ruled that Udofia did not qualify to contest the APC governorship primary election in the state.
The court then ordered the APC to conduct a fresh governorship primary election in the state in 14 days, The Nation gathered. Akwa Ibom state is the third governorship APC primary that the court nullified recently. The court had earlier nullified the primaries of Adamawa and Taraba states.
Source: Legit.ng