Jean-Claude Van Damme spouse timeline: who has he been married to?
Jean-Claude Van Damme, fondly referred to as the Muscles from Brussels, was one of the biggest action stars of the 80s and 90s. The actor will always be remembered and loved for hits like Bloodsport, Kickboxer, and Death Warrant, but that is not all that he is popular for. The actor is also known for his relationship history, which has seen him getting married five times to four different women. Here is Jean-Claude Van Damme spouse timeline.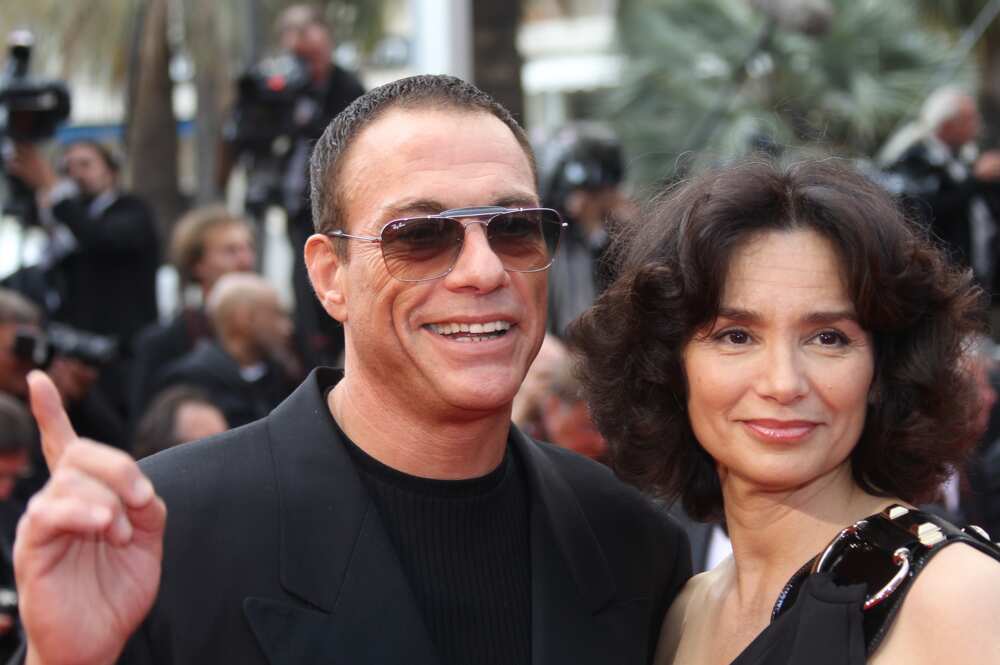 Although the Muscles from Brussels has enjoyed an extremely successful career life, the same cannot be said about his marriage life. So, how many wives has Jean Claude Van Damme had? The actor has been married five times but to four women. How is this possible? Find out all about his spouse timeline.
Jean-Claude Van Damme spouse timeline revealed
The actor has been married to the following women:
1. María Rodríguez (25 August 1980 - 1984)
Van Damme's first marriage was to Venezuelan-born Maria Rodriguez. The two got married on 25th August 1980, a year before Jean-Claude decided to end his professional martial arts career and move to Los Angeles from Brussels to start afresh.
In Los Angeles, Jean-Claude worked as a carpet layer, limo driver, and pizza delivery man while he took English classes. He eventually landed a job as a bouncer at a club with compliments from Chuck Norris.
However, the Maria Rodriguez Jean-Claude Van Damme marriage did not survive the transition, and they divorced in 1984.
2. Cynthia Derderian (24 August 1985 - 1986)
The following year (1985), Jean-Claude married Cynthia Van Damme, but their union did not survive, as they divorced a year later, just as Jean started getting his first acting roles.
3. Gladys Portugues (3 January 1987 - 1992)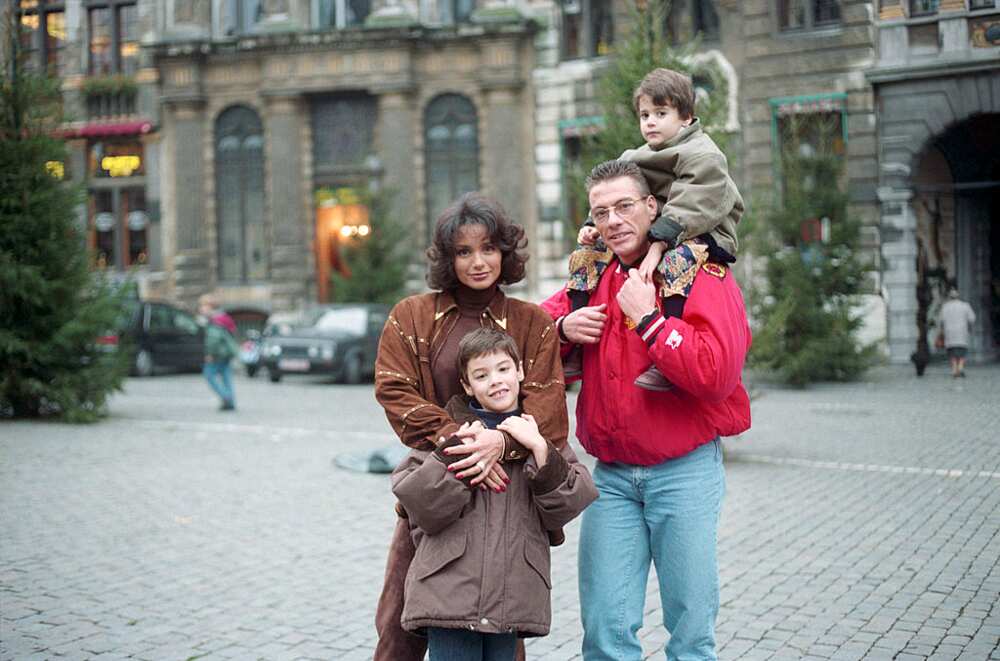 Gladys Portugues (an ex-bodybuilder, fitness competitor and actress) became Jean Claude Van Damme wife on 3rd January 1987. Gladys Portugues age at the time of their wedding was 29.
On May 20, 1987, the couple welcomed their first child, a son named Kris. Gladys gave birth to their second child, a daughter named Bianca Brigitte, on October 17, 1990.
During the time Jean starred in the 1992 film Universal Soldier, news of an affair caused the end of his marriage to Gladys.
4. Darcy LaPier (3 February 1994 - 1997)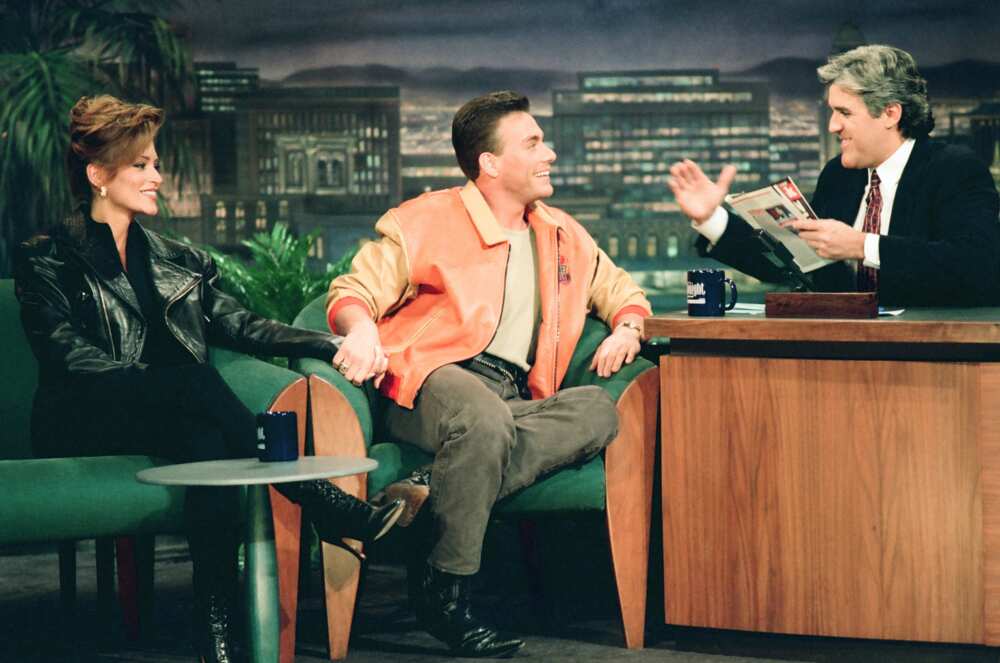 Jean-Claude's fourth marriage was to Darcy LaPier. Darcy worked as a model, producer, and actress. She also followed her passion into rodeo barrel racing and became an award-winning racer while she trained tirelessly and competed all over the USA.
Van Damme and LaPier got married in a ceremony in Bangkok, Thailand on 3 February 1994 and they had one son named Nicolas Van Varenberg, who was born in 1995.
Van Damme reportedly had an affair with Kylie Minogue while filming the video game adaption action feature Street Fighter, which led to Jean and LaPier splitting up in 1997.
Speaking about the affair, Jean-Claude confessed:
"It happened...I was in Thailand, we had an affair. It would be abnormal not to have had an affair, she's so beautiful and she was there in front of me every day with a beautiful smile, simpatico, so charming, she wasn't acting like a big star. She's a great lady."
It was only after Van Damme and LaPier's divorce that his affair with Minogue came to light.
Speaking about it to Fox News, Darcy said:
"I was shocked he would talk to the press about this all these years later to gain some notoriety. I didn't know about it, I have had my feelings hurt and I feel betrayed."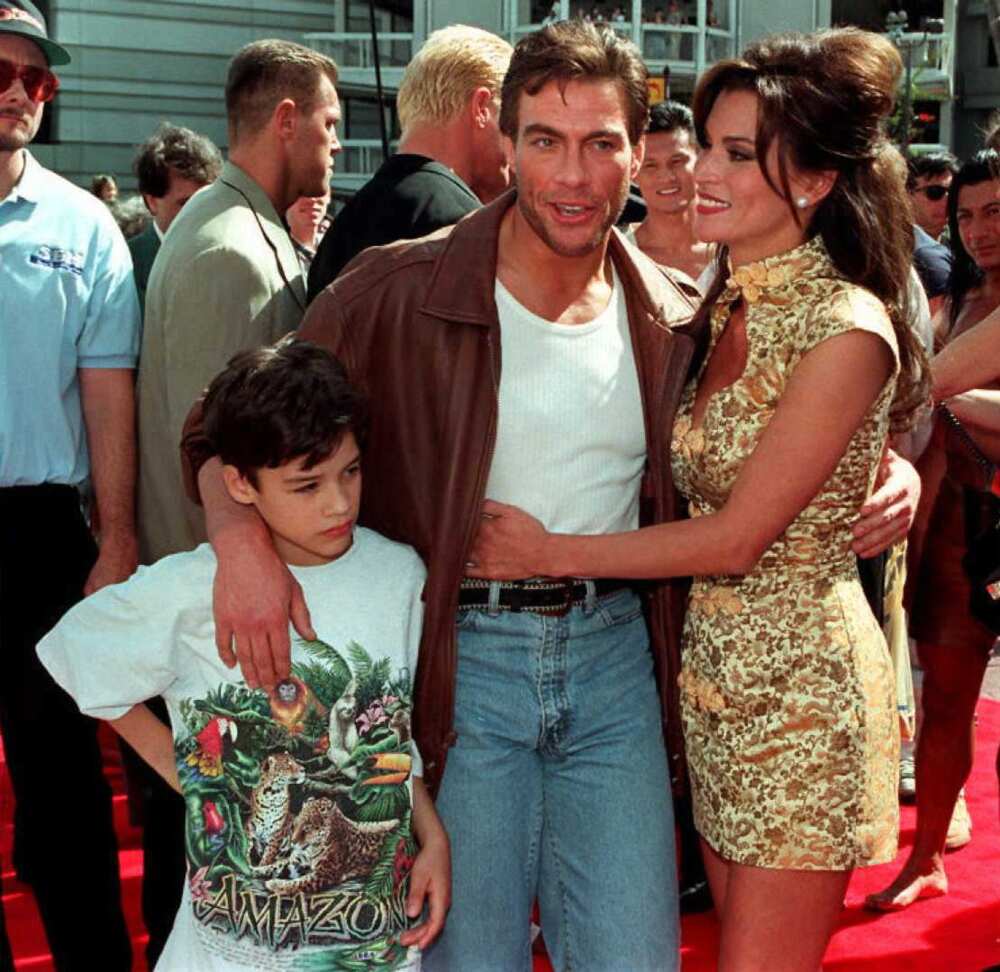 5. Gladys Portugues - (25 June 1999 - present)
Who is Jean Claude Van Damme's wife? Van Damme's current wife is American bodybuilder Gladys Portugues.
The original Van Damme-Portugues marriage ended in 1992 when Van Damme had an affair with Darcy LaPier, an actress and model who was also married at the time.
Following his divorce with Darcy, Jean started spending time with Gladys again and eventually, they realized that they were meant to be with each other.
Van Damme and Portugues reconciled and remarried in 1999 and are still married to this day.
Both their children Kris Van Damme and Bridgette Bianca Van Damme have acting and modelling careers of their own.
In 2015, rumours emerged that Jean and Darcy wanted to get another divorce. Gladys had reportedly already filed the paperwork, citing the reason for their split as irreconcilable differences. However, the duo realized that their love for each other was bigger than the problems they may have had.
This Jean-Claude Van Damme spouse timeline is evidence enough that the actor has had his own share of ups and downs in the dating department, don't you think?
READ ALSO: Jesse Tyler Ferguson bio: age, net worth, husband, movies and TV shows
Legit.ng recently reported about the life of Jesse Tyler Ferguson, who is known for playing Mitchel Pritchett on the ABC show Modern Family.
The actor is a five-time Primetime Emmy nominee and one of the celebrities who have been advocating for LGBTQ+ rights in the USA.
Source: Legit.ng