Tinubu, Atiku, Obi or Kwankwaso? Northern Elders Forum Drops Criteria for Preferred Candidate
Just a few weeks before the presidential election, the Northern Elders Forum said it is not in a hurry to endorse a presidential candidate
Hakeem Baba-Ahmed, NEF's spokesman, made this known as he restated that the group will reveal its preferred candidate before the polls
The Baba-Ahmed also spoke on the kind of president Nigeria needs to tackle the challenges it is facing
The Northern Elders Forum (NEF) has explained why it has not endorsed any presidential candidate ahead of the February 25th presidential election.
Hakeem Baba-Ahmed, NEF's spokesman, said the group would not rush to endorse any presidential candidate despite the election being a few weeks away.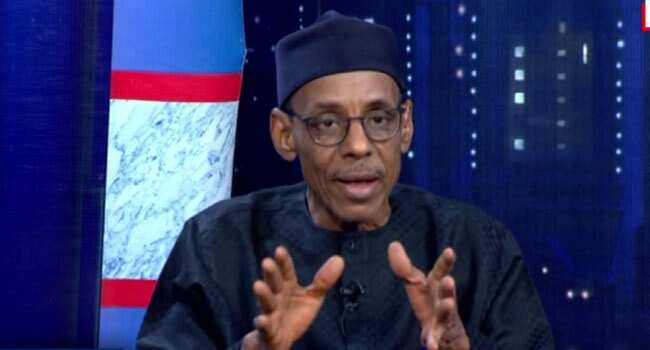 According to Premium Times, Baba-Ahmed made the statement when he appeared as a guest on a live programme aired on African Independent Television (AIT).
We are taking precautions, Baba-Ahmed says
Baba-Ahmed added that the NEF is assessing the top candidates in terms of what they are doing and saying.
PAY ATTENTION: Follow us on Instagram - get the most important news directly in your favourite app!
He said the northern group is also examining candidates for other seats, including the National Assembly and governorship positions.
"We believe governance is not just about one person and that is why we have not rushed to say this is our candidate because one person cannot change this country," he said.
The kind of president Nigerians needs
Speaking further, the NEF spokesman said the group would endorse a candidate before the election as they cannot afford to leave the north "hanging."
He said Nigerians need a "courageous president" that will take decisions that may not be popular among the people.
Baba-Ahmed also said the most populous African nation does not need an ethnic president or one voted on the basis of religion.
His words:
"We must have a president who will weather the storm, face problems and deal with them. We need the president who will insist that questions must be raised and answers must be found for them. We need a president who understands where resources should go and shouldn't go."
What the next president must do, Baba-Ahmed reveals
Speaking further, Baba-Ahmed said that whoever emerges as Nigeria's next president must convene a national conference within his first year in office, to address fundamental issues affecting the country.
According to Leadership, the spokesperson of NEF said previous conferences did not solve Nigeria's problems and warned against becoming "hostages to past failures."
"Women selling their PVCs for N2000 in the north", NEF laments
Meanwhile, a previous report by Legit.ng indicates that the allegation that some politicians were buying Permanent Voter Cards from citizens worried the Northern Elders Forum.
According to the group, this was an attempt to suppress votes in the region.
The NEF claimed that millions of northern voters, particularly women, were being made to surrender their PVCs for N2,000.
Source: Legit.ng