Lauren Parsekian bio: who is Aaron Paul's wife?
Lauren Parsekian is an American activist, actress, and film director. She is a known campaigner against bullying in educational institutions. She is the wife of American actor, Aaron Paul, who is famously known for his role in Breaking Bad and other productions.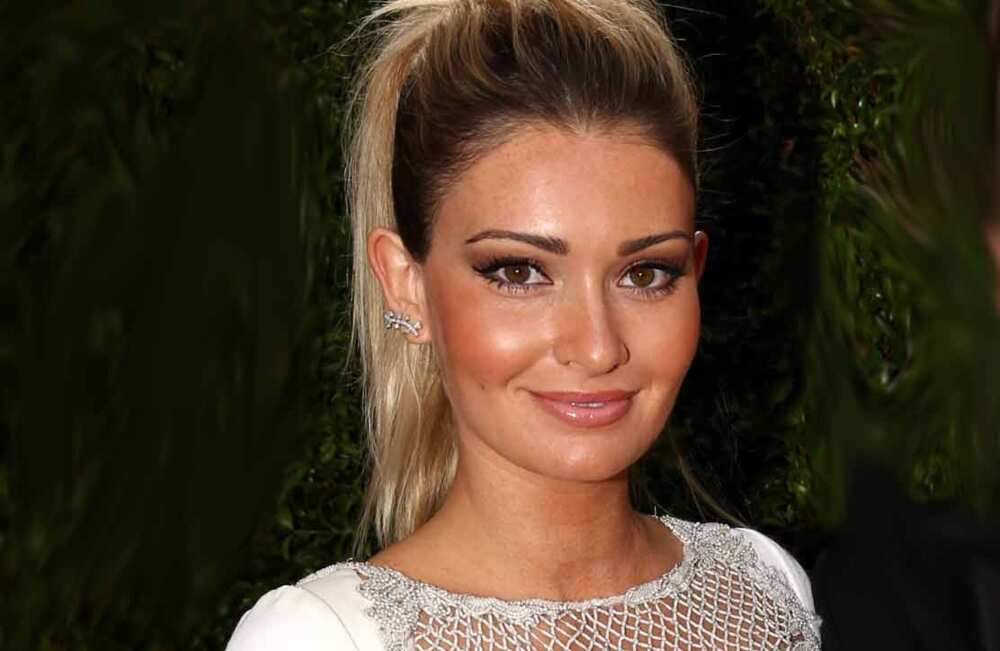 She was born and raised in Orange County, California, by her parents, who were actors. She did not have the best childhood because she suffered the wrath of bullies during her early education years. Despite the horrifying experiences, she rose to become a successful personality, and now, she is a founder of an organization that is discouraging bullying worldwide.
Profile summary
Age: 33 years
Date of birth: December 8, 1986
Place of birth: Orange County, California, USA
Zodiac sign: Sagittarius
Nationality: American
Father: Thomas Parsekian
Mother: Debra Kelly
Siblings: Brooke and Liam
Spouse: Aaron Paul
Children: Story Annabelle Paul
Height: 5 feet 7 inches
Weight: 66 Kg
Body measurements: 32-26-32 inches
Eye color: Brown
Hair color: Light blonde
Profession: Actress, film director, and social activist
Early life and education history
Lauren Parsekian was born on December 8, 1986 to parents, Thomas Parsekian and Debra Kelly (a veteran American actress). She has two siblings, Liam and Brooke Parsekian. Lauren is an American with mixed ethnicity of Armenian, Italian and Irish.
Lauren did not enjoy her early schooling years. When she attended Dana Hills High School in Laguna Niguel, she was harassed and bullied by girls who were either her classmates or classes ahead of her.
The mistreatment took a toll on her, such that she developed an eating disorder, went into depression, and her grades dwindled. As a result of continuous bullying, she almost committed suicide.
She proceeded to Pepperdine University in Malibu, California, to pursue a degree in Film Making. She graduated from the institute in 2009.
Career
Lauren's first film-directing job came through the Finding Kind documentary in 2011. Besides film directing, she is an actress with several TV series decorating her career.
For instance, she has appeared in NCIS: Special Agent DiNozzo Visits Dr. Phil (2012), E! Live from the Red Carpet (2014), The Meredith Vieira Show (2014) and Celebrity Page (2017).
Her career as an activist began when she recovered from the adverse effects of bullying and harassment and saw the need to create awareness about the problem. She, along with her friend Molly Thompson, began visiting various students who had experienced bullying as they recorded their reactions and plights.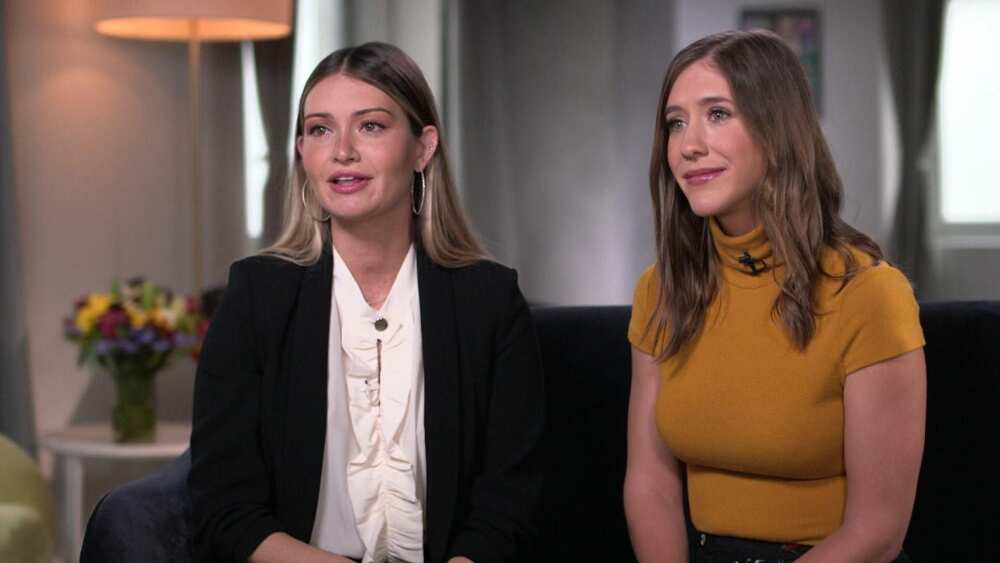 Molly and Lauren compiled the interviews to create a documentary called Finding Kind. The documentary highlighted the untold stories of bullying victims, and it also called on parents, teachers, and students to support the victims and make efforts to stop the act.
Six months after the release of the documentary, Lauren and Molly founded a nonprofit organization called Kind Campaign. The organization's objective is to help girls who have undergone bullying by other girls and also discourage the behavior in schools. The co-founders of the organization have also collaborated with Aaron Paul, Lauren's husband, to raise funds to support the cause.
Body measurements
How tall is Lauren Parsekian? The film director is 5 feet 7 inches tall while she weighs about 66 Kgs. She has light blonde hair and brown eyes.
Her body measures 32-26-32 inches for the breast, waist, and hips, respectively. From the look of her stunning photos, you will probably concur that Aaron Paul wife is gorgeous.
Lauren Parsekian age is 33 years old.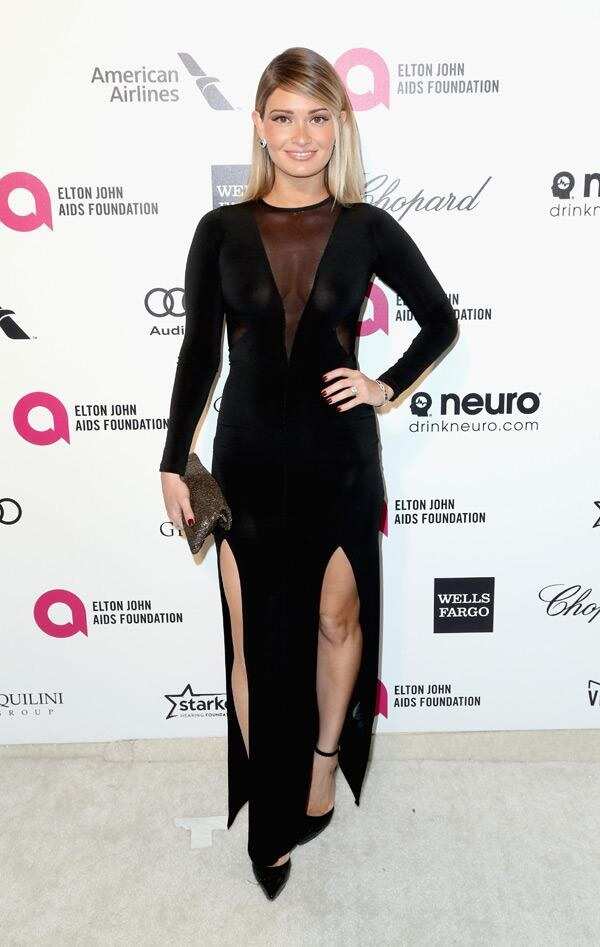 Net worth
As of 2019, Lauren Parsekian's net worth was approximately 8 million US dollars. Since she is still active in her career, her net worth figure might have increased as of today. Her primary sources of income include her profession as a film director, acting as well as the brand endorsements she facilitates as a famous personality.
Lauren Parsekian and Aaron Paul wedding
She is currently married to Aaron Paul, the American actor famously known for the TV series, Breaking Bad. Lauren and Aaron first met at the Coachella Music Festival in California, and surprisingly, the two fell in love almost instantly.
They started dating, and after a short period, their relationship got to another higher level when she accepted Aaron's marriage proposal in January 2012.
Even though Aaron Paul and Lauren Parsekian were in love, they opted not to move in together until after their nuptials. Their marriage dreams came true when they tied the knot in a Parisian-themed wedding on May 26, 2013. As the wife of Aaron Paul, she is sometimes referred to as Lauren Paul.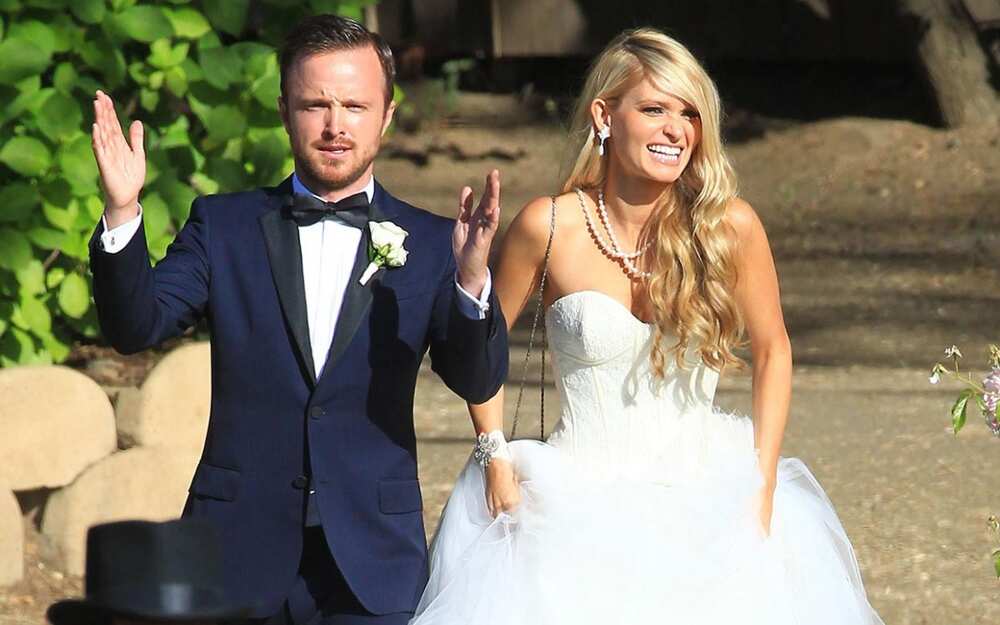 Aaron Paul and wife have a two-year-old daughter called Story Annabelle Paul who was born on February 6, 2018. Theirs is one happy family that likes hanging out together and sharing pictures of their fun moments on social media.
Social media
Lauran Parsekian is a sociable personality with a huge following on Instagram. She uses the social media platform to interact with fans, post updates about her life and career, and also facilitate campaigns about her activism initiatives. She has over half a million followers on Instagram.
What does she do when she is not working?
She likes cooking. She loves different cuisines, but among them all, Sushi is her favourite. Lauren also likes traveling to various destinations in the world. However, Lisbon in Portugal will always remain her favorite holiday spot.
Lauren Parsekian is undeniably a resilient and brave woman. She has shown great determination by overcoming bullying at a young age and turning out to be a successful personality who is currently championing the fight against the vice all over the world.
Source: Legit.ng