Atiku, Most Qualified Candidate to Manage Nigeria's N77 Trillion Debt, Says PDP New Generation
The incoming president of Nigeria in 2023 will inherit N77 trillion debt from the Buhari-led administration
The Debt Management Office recently said total public debt stock of the federal government, state governments and the FCT stood at N44.06 trillion
It projected that the figure will rise to N77 trillion by the time the Buhari government will be leaving office
FCT, Abuja - A leading pressure group under the People's Democratic Party (PDP) called PDP New Generation on Saturday, January 7, declared that the party's presidential candidate, Atiku Abubakar, is the most qualified candidate to manage Nigeria's current N77 trillion debt.
The group was reacting to the recent revelation by the Debt Management Office (DMO) that President Muhammadu Buhari's successor will inherit approximately N77 trillion in debt.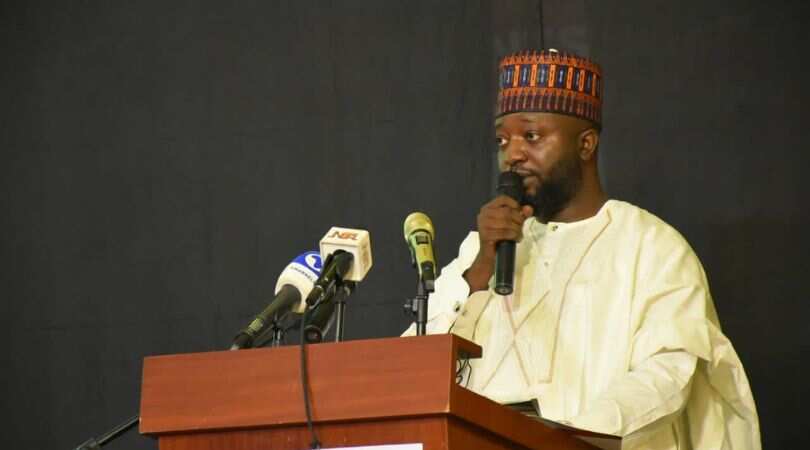 The statement which was signed by the Director General of the group, Audu Mahmood and sent to Legit.ng, noted that the latest revelation by the DMO, indicates that Nigeria is at risk of entering a debt trap.
His words:
PAY ATTENTION: Follow us on Instagram - get the most important news directly in your favourite app!
"When the PDP-led government left office in 2015, it left a national debt of N15 trillion. Buhari will be leaving office in 2023 with a national debt of N77 trillion.
"The outgoing administration of President Buhari is no doubt a disaster. Nigerians must, therefore, ensure they do not vote the All Progressives Congress (APC) again, in order for the country not to enter a debt trap.
"Nigeria is on the brink of collapse, we are neck-deep into debt and the APC government is just aloof. Nigerians have this election to save themselves.
"Nigeria used about 80.6% of its revenue to service its debt in 2022. And in the same breath, they are seeking fresh loans of 8.8 trillion. It is now obvious that the APC wants to ruin Nigeria.
"It is important and as a matter of national urgency for citizens to vote Atiku Abubakar in order to save this country from total collapse."
Mahmood further said Atiku has a better and more understanding of the Nigerian economy due to his national experience, stressing that other contenders have only sub-national experience in governance.
He added:
"Atiku has a national track record of excellence as the Vice President of Nigeria. He led the most successful National Economic Council of this country, since 1999 till date. The economic team paid off Nigeria's entire debt and attracted foreign direct investments in billions of dollars.
"This is a man that has done it before and if elected, he will surely do it again. Atiku will assemble the best team that will solve and manage the current crisis of Nigeria. Not only the economy but other sectors like security, education, health, etc."
Mahmood further said that at a time like this, Nigerians need an Atiku to rescue and recover the country from its lost glory.
He added:
"The country is sick in all ramifications and the only antibiotic for cure is an Atiku Abubakar."
Debt stock: Nigeria's most indebted geopolitical zones in 2022
Legit.ng had earlier reported on how the DMO informed Nigerians that Nigeria's total debt stock has hit over N41 trillion as of March 2021.
The breakdown of the debt, tabulated by Legit.ng shows that the various states in Nigeria contribute immensely to the national debt stock.
According to reports, Nigeria's total public debt stock rose from N39.56 trillion in December 2021 to N41.60 trillion, $100.07 billion in the first three months of 2022, January to March.
Buhari begs lawmakers over CBN's N23 trillion loan, gives reasons
In a related development, President Buhari recently asked lawmakers to consider his proposal to swap the federal government's debt to the Central Bank of Nigeria (CBN) into a long-term loan
Through its ways and means advances, the CBN provided N23 trillion to the federal government.
According to the president, the debts were collected because there were no other options, adding that it is important it is restructured.
Source: Legit.ng