Amnesty: PAP Administrator Lauds Buhari for Adequate Funding
President Muhammadu Buhari has been praised for his efforts in funding the amnesty programme
According to the Interim Administrator of, Maj.-Gen. Barry Ndiomu (rtd), the Nigerian president empowered the programme to succeed
Going further, he revealed some of the achievements of the amnesty programme, insisting that more will be done
President Muhammadu Buhari has been praised for his efforts concerning the presiddential amnesty programme.
Buhari was praised by the Interim Administrator of the Presidential Amnesty Programme (PAP), Maj.-Gen. Barry Ndiomu (rtd), Guardian Newspaper reports.
According to Ndioma, the president should be commended for adequately funding the programme to deliver on its mandate. He gave the commendation in a media conference in Abuja.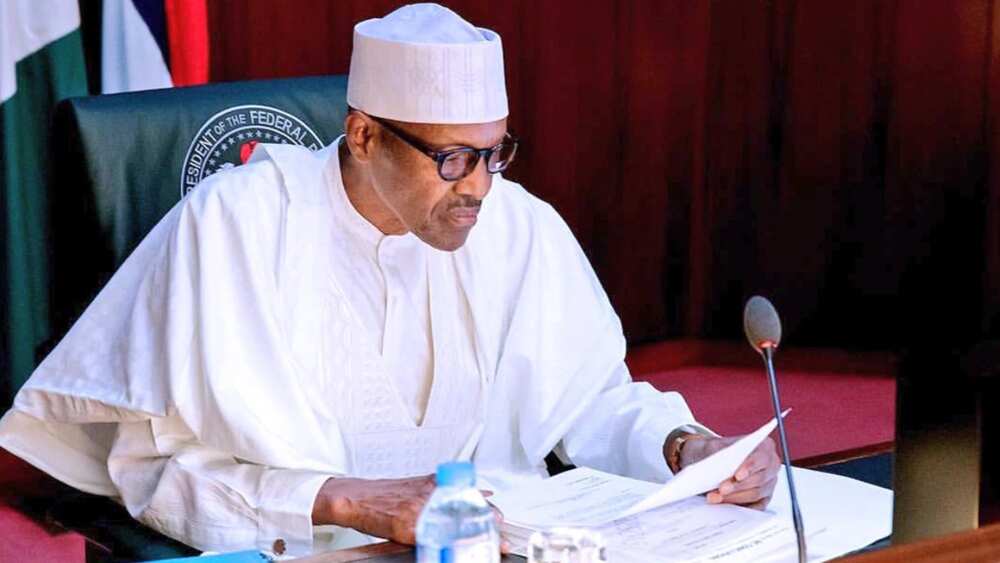 According to him, the current administration under the leadership of President Buhari has done exceedingly well in funding the PAP and had given it sufficient resources.
He said:
"Buhari have financed the programme in a timely manner and that is why we have been able to pay stipends to the ex-agitators.
"We are probably the first government agency every month, that's able to pay stipends or remuneration.
"So I can assure you that except for failures of payment system, which is nobody's fault, it's just based on technology. By the 20th of every month, stipends are paid."
On entrepreneurship, the PAP boss said that there were some initiatives that with the passing of the 2023 budget, the programme would set up cooperatives.
According to him, the idea behind the cooperatives will be for these same ex-agitators who will become the administrators and managers of their own destinies. We will attach experts to these cooperatives.
Muhammadu Buhari vs Olusegun Obasanjo: Nigeria's economic performance under their presidency
Meanwhile, President Buhari's government has had some successes, particularly in infrastructure, but when economic growth is considered, which is the best measure to determine the general well-being of citizens, it is much behind that of any previous administration since 1999.
During the seven and half year presidency of Buhari Nigeria recorded some of its worst economic challenges.
Twice the economy fell into recession a record neither Obasanjo, Umaru Yar Adua nor Goodluck Jonathan holds. The highest economic growth under Buhari is in 2021.
Source: Legit.ng