UPDATED: Aregbesola Deletes Social Media Post Commenting on Oyetola's Defeat in Osun Governorship Election
Interior minister Rauf Aregbesola has dissociated himself from a post on his verified social media pages commenting on the Osun governorship election
The now-deleted post quoted a Biblical verse, stating that it's only God chooses those who rule over men
Aregbesola's successor and incumbent governor, Gboyega Oyetola, lost the election to Senator Ademola Adeleke of the PDP
Osun state - Rauf Aregbesola, Nigeria's minister of interior, says he did not authorise the post on his social media pages which reacted to the results of the Osun state governorship election.
The Independent National Electoral Commission (INEC) on Sunday, July 17, declared Ademola Adeleke candidate of the Peoples Democratic Party (PDP) winner of the poll.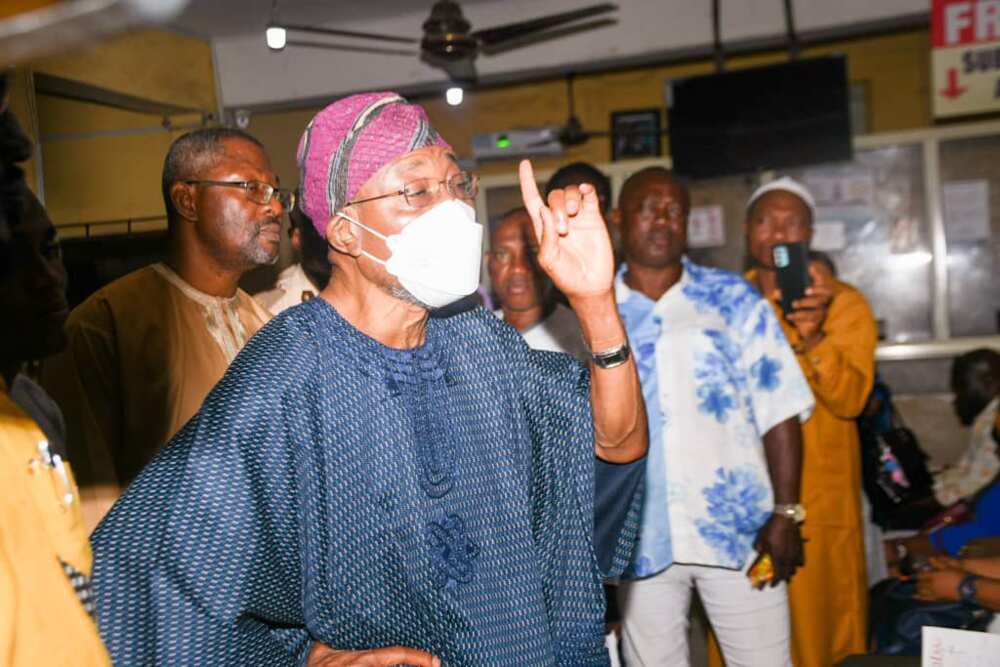 He defeated Gboyega Oyetola, the incumbent governor and candidate of the All Progressives Congress (APC) at the polls held on Saturday, July 16.
In total Oyetola of the APC polled 375,027 votes while Adeleke of the PDP claimed 403,371 votes.
Shortly after the announcement of the results, a post surfaced on Aregbesola's social media pages, quoting a Bible verse, saying "the Most High ruleth in the affairs of men…"
"Osun Le Tente," the post read.
"This matter is by the decree of the watchers, and the demand by the word of the holy ones: to the intent that the living may know that the most High ruleth in the kingdom of men, and giveth it to whomsoever he will, and setteth up over it the basest of men – (Daniel 4:17)."
Aregbesola has been in a long-running battle with Oyetola before the election. He did not campaign for the incumbent governor nor participate in the Saturday election.
Osun poll: Aregbesola deletes social media post on Adeleke's victory
Shortly after the social media posts went viral, Aregbesola deleted them.
In a statement, the media adviser to the minister of interior, Sola Fasure, said the deleted post was not authorised.
"It has come to the attention of the media office of the Minister of Interior, Ogbeni Rauf Aregbesola, that an unauthorized message was posted on his Verified Twitter & Facebook Pages at about 8:00am on Sunday 17th July, 2022.
"The unauthorized messages have now been deleted. Members of the public, especially the media, are advised to ignore!," the statement read.
Oyetola speaks, reveals next plan after losing Osun governorship election to PDP's Adeleke
Meanwhile, the governor of Osun state, Adegboyega Oyetola, has urged his supporters to be calm following the emergence of the candidate of the Peoples Democratic Party (PDP) Senator Ademola Adeleke as governor-elect.
Oyetola said he has taken cognisance of the results of the governorship election announced by the Independent National Electoral Commission (INEC) on Sunday.
A statement by the Chief Press Secretary to Oyetola, Ismail Omipidan, noted the party would be responding appropriately after studying the results and consulting with critical stakeholders of the party.
Source: Legit.ng