Impeachment: Oyo Deputy Governor Rejects Verdict, Heads to Appeal Court
The deputy governor of Oyo, Rauf Olaniyan, is doing all he can to stop his impeachment by the state House of Assembly
A high court in the state on Thursday, July 14, ruled that the Assembly's steps to impeach Olaniyan are constitutional
However, the embattled deputy governor has rejected the ruling and is now heading to the Court of Appeal for redress
Oyo - Oyo Deputy Governor Rauf Olaniyan has appealed the ruling dismissing his suit against moves by Oyo Assembly to remove him from office.
This was confirmed by Olaniyan's lawyer, Chief Afolabi Fashanu, on Thursday, July 14, The Nation reports.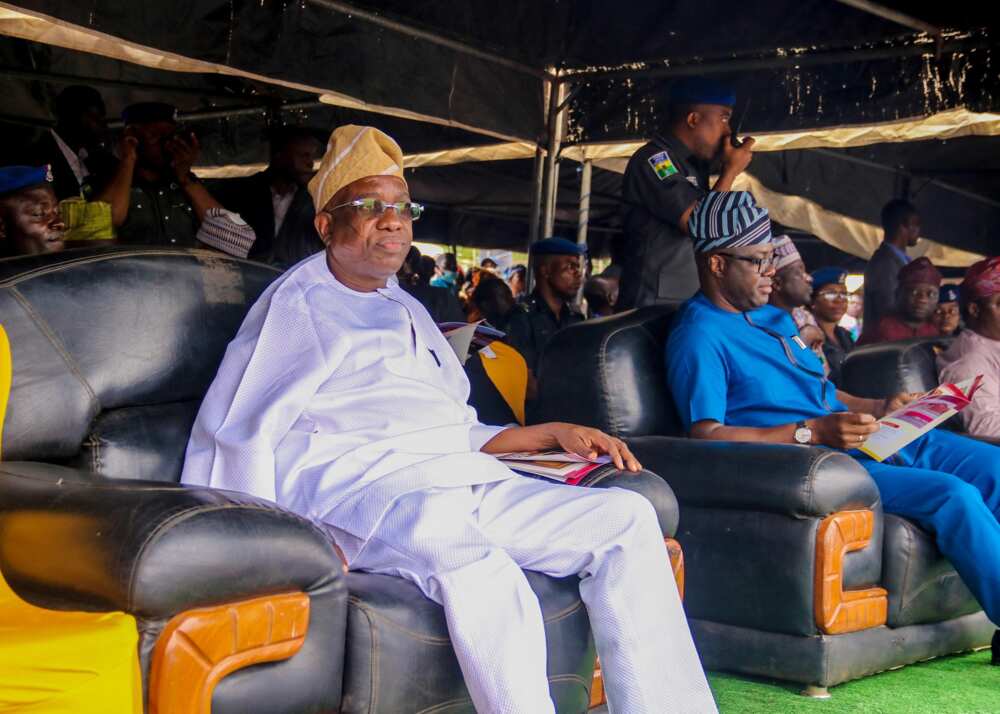 Nigerian deputy governor at brink of impeachment as court makes major decision
Recall that the move by Olaniyan of Oyo to get the state's high court to stop his impeachment met a dead end.
This was as Justice Ladiran Akintola in a ruling on Thursday, July 14, dismissed a case filed by Olaniyan over the State House of Assembly's procedure.
In the ruling read by Justice Akintola, the court held that the lawmakers and all the defendants had not erred in the procedures taken.
The court added that the originating summons filed by the claimant was purely legislative procedure and not judicial in line with the Nigerian constitution.
Deputy governor approaches court over plot to impeach him
Earlier, Olaniyan had approached an Oyo High Court to stop the process instituted by the House of Assembly against him.
Twenty-four out of the 32 members of the State House of Assembly had, in a petition, accused the deputy governor of gross misconduct, abuse of office, financial recklessness, abandonment of office on official duty, insubordination and other offences.
This process, according to petitioners, was in accordance with the Constitution of the Federal Republic of Nigeria as amended in 2011 Section 188.
Investigation revealed, however, that the deputy governor had responded to all the allegations raised in the petition through his legal counsel.
Oyo lawmakers make strong move to impeach Makinde's deputy, give reason
Oyo State House of Assembly had begun an impeachment process against Olaniyan. Olaniyan recently defected from the Peoples Democratic Party (PDP) to the All Progressives Congress (APC).
After his defection, the ruling party in the state had asked him to resign or be ready to be removed. The petition was signed by PDP lawmakers in the state.
Twenty-four out of the 32 members of the House signed the petition against Olaniyan which was read during plenary on Wednesday.
Source: Legit.ng