Kogi Parliament Suspends 3 Lawmakers over Alleged Forgery, Scheme to Impeach Speaker
The Kogi state parliament has resorted to handing out disciplinary actions against three lawmakers who purportedly tried the impeach the speaker
It was gathered that the three lawmakers involved in the fraudulent scheme used forged signatures of other members of the house to sanction the impeachment of the speaker
However, the speaker, Matthew Kolawole said they will remain suspended pending when investigations have been concluded
The Kogi State Parliament at plenary on Tuesday, June 21 suspended three parliamentarians from taking part in any activities of the parliament over an alleged case of forgery, PMNews reported.
As gathered by Legit.ng, the alleged lawmakers are Ahmed Mohammed, Abdullahi Bello and Moses Ododo.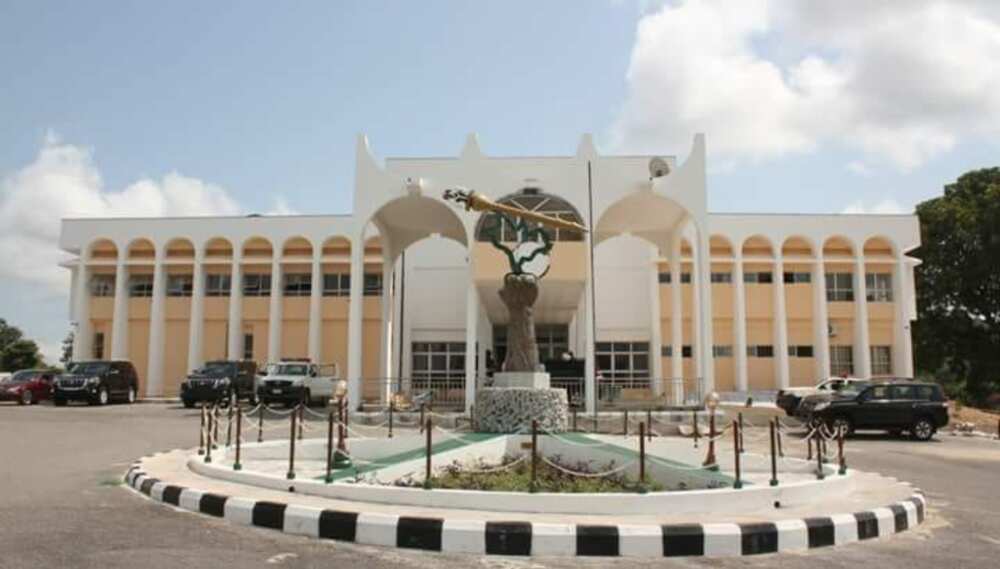 The embattled lawmakers were accused of "using the signatures of members earlier used to pass confidence votes on Gov. Yahaya Bello during his presidential aspiration for other purposes."
Kogi parliament strips three lawmakers of their positions
During the plenary session, presided over by the Speaker, Matthew Kolawole, the three lawmakers were stripped of their positions in house committees pending the investigation of an alleged "forgery'' against them by the house.
Kolawole said the embattled lawmakers were found guilty of "gross misconduct" in what was said to have been an illegal attempt to impeach the speaker of the house.
He said:
"On Friday, we were taken aback when the suspended colleagues fraudulently used our signatures in their purported impeachment notice on our speaker.
"We had held a meeting as a house in Abuja, where we unanimously agreed to support the presidential aspiration of Bello, with the former deputy speaker, majority leader and deputy chief whip as the communique drafting committee members.
"We didn't know that they will use the signatures as a tool for impeachment as demonstrated by them on June 17''.
Alleged impeachment: Kogi speaker denies impeachment, reveals plan by 'frustrated legislators'
Legit.ng recalls that in the heat of the controversy, the speaker of the Kogi State Assembly explained the real reason why some legislators in recent days are against his leadership.
On Friday, June 17, It was a classic case of a predator falling prey to another beast, the speaker was allegedly impeached by 19 members of the confluence state for alleged financial misappropriation and money laundering.
In reaction, Prince Matthew Kolawole, on Sunday, June 19, described his alleged impeachment move as a rumour.
Governor Bello says he will contest as Nigeria's president again
Meanwhile, Kogi state governor Yahaya Bello has said he would continue to work on becoming Nigerian president in the future.
Bello was among the 23 contenders of the recently concluded APC presidential primaries.
The governor, while speaking to state house correspondents after meeting President Muhammadu Buhari, urged the youths, women and persons with disability who wanted him to be president not to lose hope.
Source: Legit.ng