Updated: Dutch Man Reacts To His Alleged Guber Ambition In Plateau
Wiebe Boer (aka Yohanna Maigona), a Dutch man who naturalised as a Nigerian over a period of time has debunked claims that he is running for the governorship seat in Plateau
Via his Linkedin handle on Monday, Boer made it clear that he has no intention to contest for any elective office in the state or anywhere else in Nigeria
Boer added that his passion is to serve the country and its citizens as he believes there is so much potential in Nigeria
Jos, Plateau - Wiebe Boer, a Dutch man in Nigeria, has rebutted widespread claims that he is eyeing the governorship seat in Plateau in the 2023 general elections.
Boer via his Linkedin page on Monday, May 9, categorically stated that apart from the fact that he has no ambition to run for the post, he is not eligible to do so.
However, he noted that while his passion for the country drives him into service in various capacities, he will continue to support its development from the sidelines.
His words:
"It has come to my attention that posters implying that I am running for Governor of Plateau State under the name of Yohanna Maigona have gone viral. I am categorically stating that I have no intention of running for political office in Nigeria, and I am not eligible to do so.
"The only truth to the insinuation is that I was born in Jos and raised in Taraba and Plateau States to Dutch missionary parents and have spent the last 12 years living in Lagos and serving Nigeria and Nigerians in various capacities. I have always been a staunch believer in the potential of Nigeria and will continue to support the country's development from the sidelines."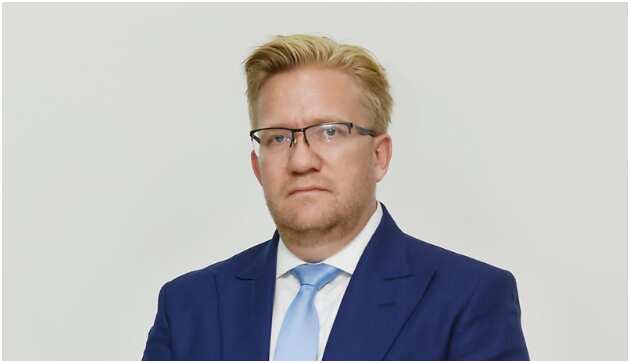 According to PM News, Maigona has lived in Jos all his life, the state capital, and is said to be as fluent in Hausa as he is in English, having attended a secondary school in the city.
Apart from having an affiliation with Pan African Writers Association (PAWA), Maigona is the CEO of All On Energy, which is into renewable energy, like solar power.
Back in 2021, the Dutch Nigerian interviewed Professor Wole Soyinka, the first guest of PAWA's Conversation Series.
A ThisDay publication had described him in 2018 as a black man in white skin.
This report has been updated to reflect the reaction of Boer to the widespread rumour.
Trouble hits Plateau as LG chairman accuses governor of culpability in Kanam killings
Meanwhile, the chairman of Langtang North local government area of Plateau state, Ubandoma Joshua Laven, had laid a serious allegation against the state governor, Simon Lalong, over the attack on Kanam community.
Laven said that the killings of over 150 people which occurred in Kanam could have been averted had the governor heeded his warnings when he should have.
Speaking to journalists at the Yakubu Gown Airport, Heipang, Jos, Laven said the state government ignored his early warning that some terrorists were planning to attack the community.
PDP chairman, women leader killed as gunmen attack convoy of Plateau lawmaker
In another report, a federal lawmaker in Jos, Plateau state, Musa Agah Avia, narrowly escaped death on Tuesday, April 19, when gunmen attacked his convoy.
Unfortunately, a PDP chairman and women leader in the state who were on a motorcycle ahead of the convoy were killed by the attackers.
Source: Legit.ng