Ukraine Invasion: Russia Will Lose War, US Officials Insist
Officials of the United States of America have insisted that Russia will lose the ongoing war against Ukraine
Recall that Russia about two weeks ago invaded Ukraine, killing and destroying many infrastructures
As a result of the invasion, the world has united to condemn Vladimir Putin's action against the Ukrainians
Victoria Jane Nuland, the United States of America Under Secretary of State for Political Affairs has declared that the Russia will lose the war it declared on Ukraine.
Nuland, who soke at a congressional hearing, says Russia is destined to lose its war in Ukraine, CNN reports.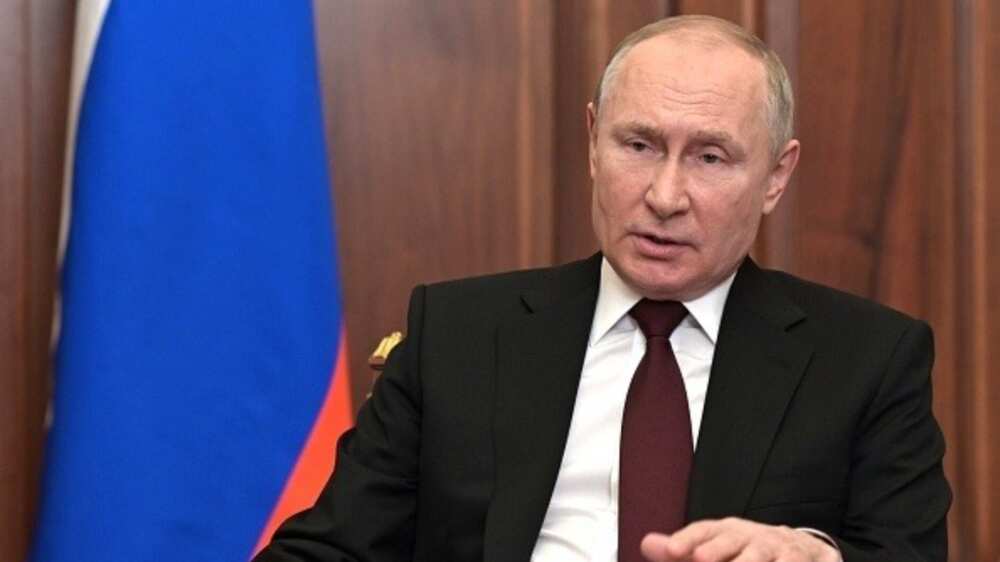 She said:
"It is clear that Russia will lose this conflict – whether they lose it quickly or whether they lose it extremely slowly, it is only a matter of time," said the State Department under secretary.
"The problem is that if this can be lost quickly, many, many, many lives will be saved, which is why we have to continue to pour on the economic pressure; we have to continue to support the defensive needs of the Ukrainian people."
Also, US Secretary of State Antony Blinken insisted that he is "absolutely convinced that Putin will fail and Russia will suffer a strategic defeat."
He added:
"As we've said before, you can win a battle, but that doesn't mean you win the war – on the contrary. You can take a city but you can't take the hearts and minds of its people and Ukrainians are demonstrating that every single day," Blinken said at a news conference at the State Department alongside his British counterpart, Foreign Secretary Liz Truss.
The top US diplomat said that if Putin's "goal is to impose some kind of puppet regime by displacing the existing government and putting in place one to his liking, I think it's pretty evident by the response of the Ukrainian people that they will never accept that."
"And if he tries to enforce such a puppet regime by keeping Russian forces in Ukraine, it will be a long, bloody, drawn-out mess in which Russia will continue to suffer grievously."
Blinken said Russia had already "failed in its chief objectives."
Amid Russia's invasion, Ukrainian, 17 others receive huge award in Nigeria
Meanwhile, Legit.ng reported that amid the intensified invasion of Ukraine by Russian military troops the country seems not to be deterred in its effort to shine bright in the film industry. Olesya Morgunets-Isaenko from Ukraine won the award for Best Picture in the film Carol of the Bells at the Women's International Film Festival Nigeria (WIFFEN 2022) on Saturday, March 5.
The award ceremony which took place at the International Conference Centre in Abuja was organised by Girls Voices Initiative's Girl Nation Academy in partnership with the French Embassy's PISCCA Program and other partners.
All the ambassadors of various countries in Nigeria who were present at the event including the French Ambassador represented by Rafael Pont, head of cooperation and cultural affairs at the embassy and Esmond Reid, the Jamaican High Commissioner to Nigeria received the award on behalf of Morgunets-Isaenko.
Foreign minister finally reveals Nigeria's position
In another report, the Nigerian government finally revealed its position on the Russian war against Ukraine.
Foreign affairs minister, Geoffrey Onyeama, said the Nigerian government does not condone Russia's invasion of Ukraine.
Onyeama added that the Nigerian government would act in accordance with the United Nations.
According to him, the Buhari-led administration will comply with UN resolution should sanctions be imposed on Russia.
Source: Legit.ng