Exposed: Vladimir Putin hiding his lover, four children in Switzerland under maximum security
Reports indicate that Russia president, Vladimir Putin is allegedly hiding his mistress Alina Kabaeva with their children in Switzerland
The Olympic gold-winning gymnast reportedly has four children with the Russian leader though this has not been officially confirmed
Recall that many people been killed and more than a million people have been made to flee as refugees because of Putin's invasion of Ukraine
Page Six is reporting that President Vladimir Putin of Russia is hiding his mistress Alina Kabaeva in Switzerland with their four young children.
This comes as the Russian president ordered the invasion of Ukraine. A move that has claimed the lives of many people, rendered many homeless and complete destruction of properties.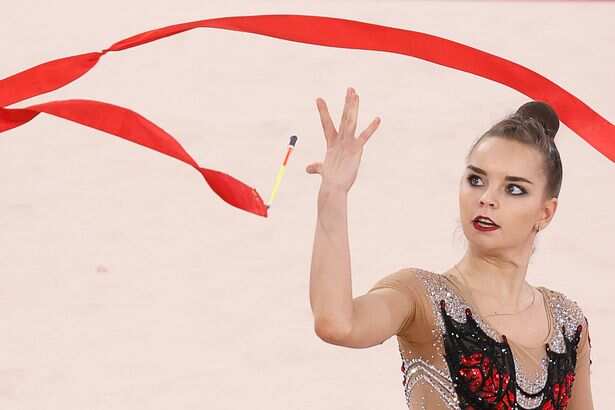 Quoting a source, Page Six wrote:
"While Putin carries out his assault on the Ukraine, attacking innocent citizens and causing a refugee crisis, his family is holed up in a very private and very secure chalet somewhere in Switzerland – for now, at least."
Kabaeva, an Olympic gold-winning gymnast, reportedly has four children with the Russian leader, 69, but the two have never officially confirmed it.
Sources say they share 7-year-old twin daughters, who were born near Lugano, Switzerland, in February 2015. It is believed they also have two other sons.
"Alina has two young boys and twin girls with Putin who were born in Switzerland," a source told Page Six about Putin's alleged children with Kabaeva, 38. "The kids all have Swiss passports, and I imagine she does also."
War in Ukraine: Russian TV staff walk off set after last broadcast in viral video
Dozhd (TV Rain), an independent Russian TV station, has taken a bold decision over the invasion of Ukraine which has led to the loss of lives and destruction of properties.
The entire staff of TV Rain after declaring that they are clearly not in support of the ongoing war instigated by the Vladimir Putin-led government walked off set in what they called their last broadcast.
Before the staff walked out of from the newsroom, the anchor said:
"It was the last news bulletin. Let's say, the last in this season. We really hope that someday we'll be back on air. How, where, on what platforms, we don't know yet how this would be."
Source: Legit.ng