2023: Maybe, God Has Said This Is the Right Time for Atiku to Be President, Says Titi Abubakar
Former Vice President Atiku Abubakar seems to have the backing of his family members to give the presidency another shot in 2023
One of Atiku's wives, Mrs. Titi Abubakar says there is nothing wrong in his continued attempts to be Nigeria's number one citizen
Atiku's sons have also, at various times, indicated that their father will contest for the presidency in 2023
Yola - Mrs. Titi Abubakar, the wife of former Vice President Atiku Abubakar, has hinted that she will encourage him to try for the presidency one more time.
Adamawa-born Atiku has been making attempts to be Nigeria's president since the 1990s.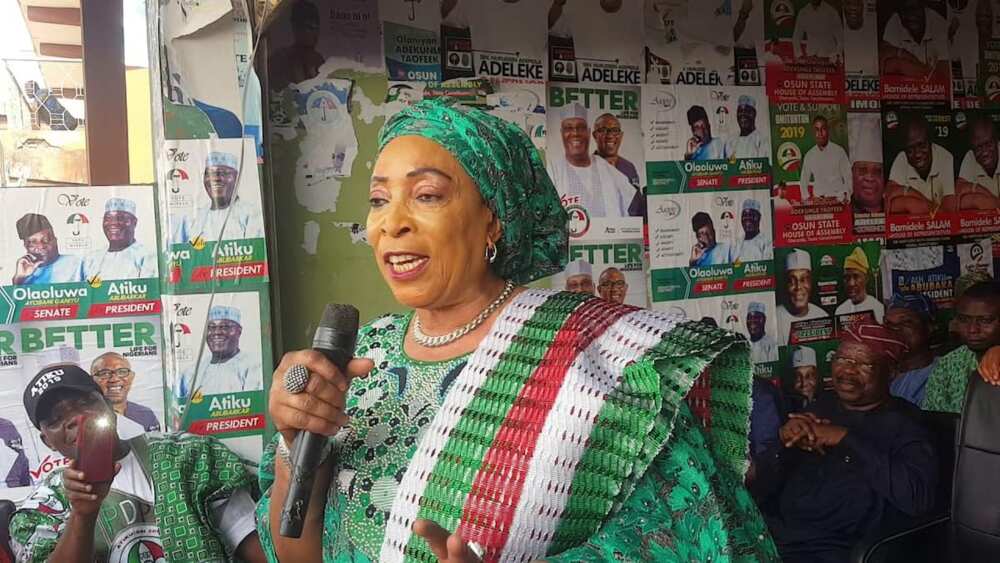 There are insinuations that the popular politician will give it a shot one more time in the year 2023.
Mrs. Abubakar, a native of Osun state, says if it is God's will, her husband will emerge as the president of the country.
She told The Punch newspaper:
"When my husband was in school, he was into politics. And once you are a politician, you will continue to be a politician. Yes, he has been in politics, since the time of MKO Abiola, but it is destiny. If God said the time is not ripe, there's nothing one can do. You continue trying.
"God says we should pray without ceasing, and we shall continue to pray. If it is your heart desire, you continue to pray to God and worry Him, until He gives you that thing you want. So, I cannot tell my husband not to play politics. Maybe, God has said this is the right time for him."
Why I married from different places, Atiku Abubakar opens up
Atiku recently revealed his reasons for marrying from different areas in the country.
He blamed the country's woes on the manipulation by political leaders of ethnicity and religion to hold on to power, implied that his marriage style is an indication of his belief in all Nigerians irrespective of ethnicity or religion.
He added that only a detrabilised Nigerian can promote unity in the country.
Governor Ifeanyi Okowa hails Atiku at 75
Meanwhile, the former vice president recently celebrated his 75th birthday and Delta state governor, Senator Ifeanyi Okowa, was one of the prominent Nigerians who hailed the impact of the former vice president on Nigeria's politics.
In a congratulatory message by his spokesman, Mr. Olisa Ifeajika, in Asaba, the governor lauded the former vice president for his remarkable commitment to the unity and progress of the nation through his economic and political activities.
Okowa said Atiku's wise and consistent admonitions on national issues had been outstanding and impactful.
Source: Legit.ng