"Computer Science Opens Doors for Nigerians Abroad": Man Shares His Experience Overseas
An abroad-based Nigerian has brought to the limelight how useful the degrees he got in Nigeria have been to him abroad
According to him, the Computer Science degree normally relegated in Nigeria opened so many doors for him abroad
In his tweet, he added that his Master's degree in Geo-informatics also put him two steps ahead in the diaspora
An abroad-based Nigerian, Tobi Nocturnal on Twitter, has revealed that studying computer science helped him in the diaspora.
According to him, he was looking down on the course in Nigeria, only to discover that it is everything and more abroad.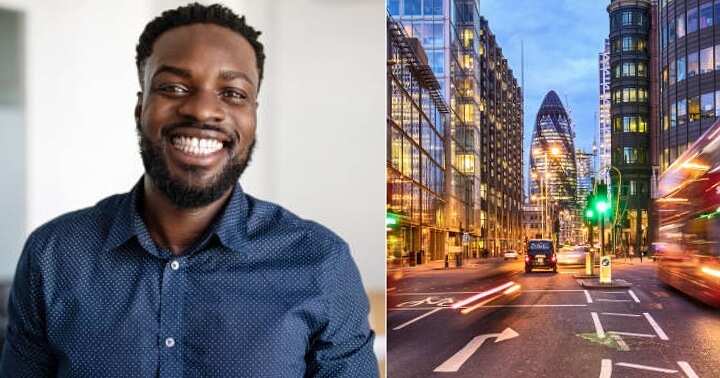 He also revealed that his masters degree in Geoinformatics which he paid N110k to study at UNILAG, has been so useful.
According to him, these degrees from Nigerian university have put him two steps ahead of other people.
The young man made the disclosure while praising Nigeria for offering cheap education to citizens.
In his words:
"My Computer Science degree that I normally relegate in Nigeria, Omo I reach abroad and discovered it is everything and more. It opens doors like maaaad. My MSc in Geoinformatics finished work. I paid about 110k in Unilag. These degrees put me two steps ahead. God bless Naija."
Social media reactions
@stp_grp said:
"Y'all confuse gratitude & holding your leaders accountable. Your Nigerian degree which couldn't fetch you jobs in Nigeria is sustaining you abroad because people hold leaders accountable & fixed their country. They didn't get their by celebrating corrupt leaders."
@SageOrhis commented:
"This is one area, I think Nigeria system has done well for the people - cheap education. When compared with other parts of the world, I can only say thumps up."
@Ewetoladara replied:
"Some ingrates will still criticize with "poor system"..I understand the need to improve but the education is subsidized and some of us are grateful. I got a good education sha. I have stood toe to toe with several International students plix."
@AndyBestH_NGR wrote:
"As fresh graduates 17 years ago, we were hired by and OFS company and sent to their training center in Europe for 7 weeks with trainees from all over the world. Two of us came top of the class after all the exams, assignments and practical assessments, UI and Unilag graduates."
@ RICH_n_famouS added:
"This is why we must all give back to Nigeria. Free education sets us steps ahead."
See tweet below:
Nigerian man hawks yam in London
Meanwhile, Legit.ng previously reported that in other to augment his income, a hardworking Nigerian man has started hawking yams in the streets of London.
An interesting clip shows him proudly standing on the road to sell his yams. According to the clip, the extra money could help pay taxes in the UK where he resides.
He said after spending 4 hours on the road, he was able to realise the sum of N116k from his sales.
Source: Legit.ng