3 Nigerians who Bagged First-Class Degrees after Being Kicked-out, Expelled or Removed from University
It is the desire of an average ambitious Nigerian finishing secondary school to gain admission into a tertiary institution and complete one's programme within the stipulated time. Nothing really prepares one for expulsion or being withdrawn by the school.
But, sadly the expulsion or withdrawal hammer has landed on some students in times past which usually results in depression or mental issues on the part of those affected, but some Nigerians have risen out of such academic misfortunes in style.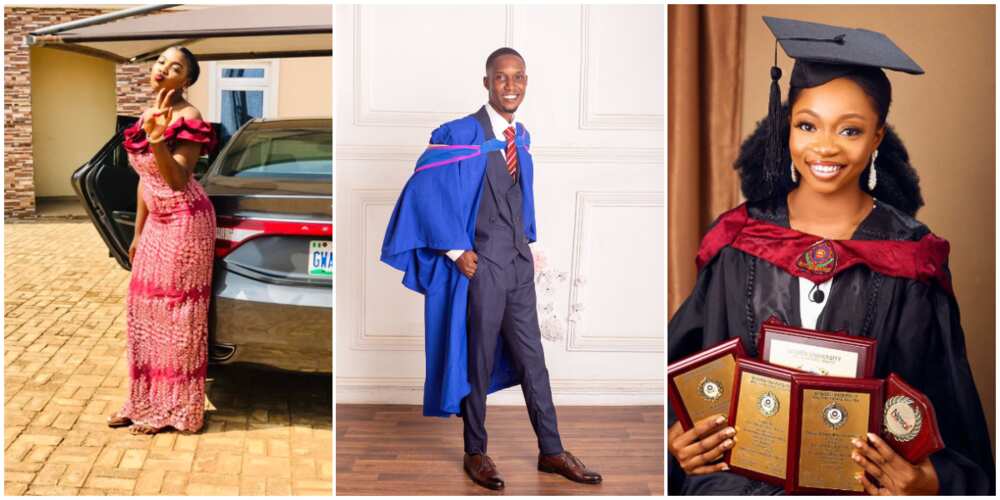 They channelled their academic misfortunes into positive energies, started school afresh and finished with first-class degrees. Legit.ng spotlights three inspiring stories of such nature.
1. Angela Sughnen
Angela Sughnen, a young Nigerian lady was expelled in her 400 level from university for examination misconduct but picked up the pieces, headed up north where she excelled.
In a recent Facebook post celebrating her graduation from Abubakar Tafawa Balewa University, Bauchi, Angela revealed that her expulsion from school shattered her but she refused to give up and has now bagged a first-class degree after starting afresh.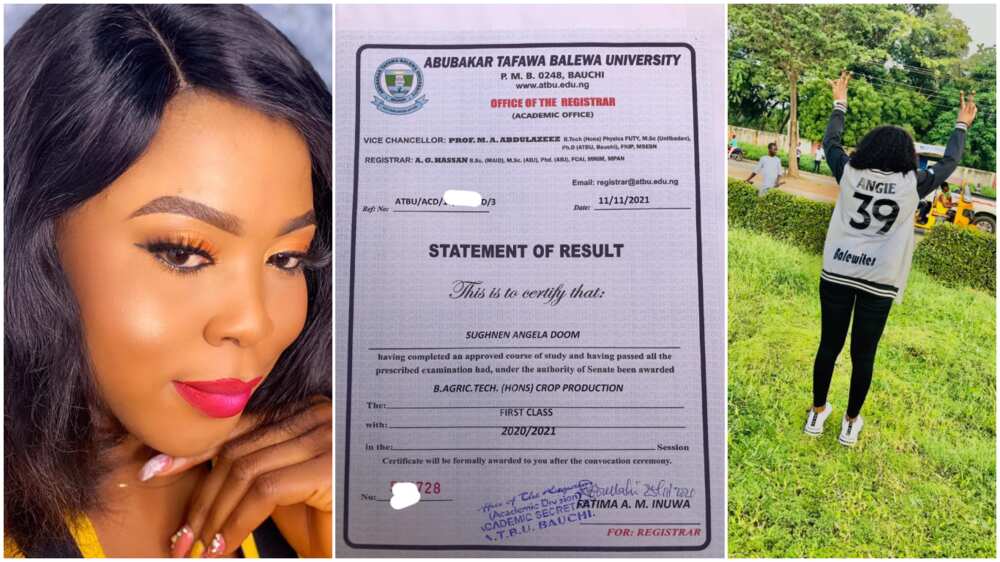 The past experience made her more studious in her new school.
"Pain was my drive, God was my help and so I kept going and GOD helped me, the system was super tough but against all odds I d move the go."
2. Timilehin P. Abayomi
Imagine having your studentship withdrawn from you after 5 years of studying. This was the case of a Nigerian man Timilehin P. Abayomi.
Timilehin said he attempted suicide and was exiled from home after Obafemi Awolowo University, Ile-Ife withdrew his studentship.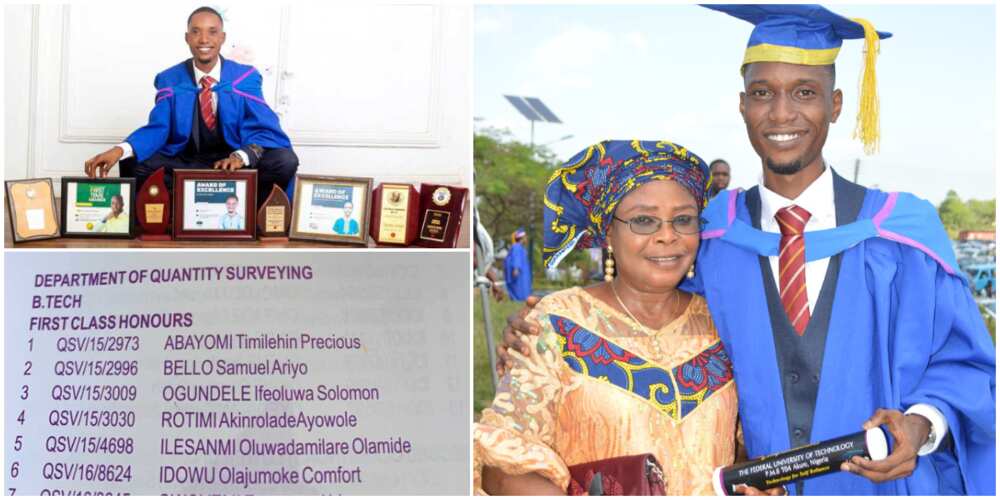 However, the man picked himself up and started afresh in Federal University of Technology, Akure and eventually graduated with a first-class degree as well as numerous honours to his name.
3. Ibukunoluwa Areo
Withdrawn for poor performance from Obafemi Awolowo University, Ile-Ife in 2016, a young Nigerian lady Ibukunoluwa Areo started afresh at Bowen University, Iwo and proved herself.
She not only bagged a first-class degree in Bowen but was the best graduating student in her college and the 3rd overall best graduating student in the school.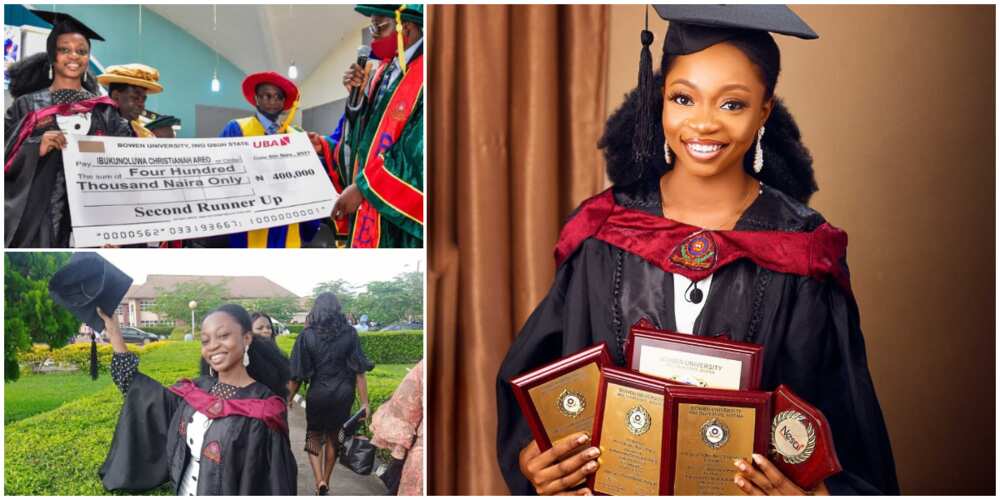 Her feat earned her numerous awards and N400k which she got on the day of her convocation.
And what do all these never-give-ups have in common? It is that you can be the best in any endeavour no matter what may have transpired in your past or what may have been said about you.
Man who had F9 parallel in his NECO bags first-class
Meanwhile, Legit.ng previously reported that a young Nigerian man who had F9 parallel in his NECO exam had celebrated graduating from university with a first-class.
Mayowa graduated with a first-class from the University of Ibadan and was the best student in the department of agricultural economics.
Sharing a copy of the F9 parallel result, the graduate added that he was able to clear his WAEC papers after 3 sittings. The young man said he proceeded to Polytechnic of Ibadan to further his studies.
At Ibadan Polytechnic, Mayowa performed well, finishing with a distinction and decided to cross over to the University of Ibadan (UI). As if suffering post-failure effects, Mayowa said he was reluctant to register for UI's POST-UTME as he feared not scaling it.
Source: Legit.ng