Nigerian Lady Reveals How a Client Brought Her to London to Make Her up for 50th Birthday, She Advises Youths
A young Nigerian lady identified as Aderayo Adeshina said she left Nigeria for London to make a client up
According to Adeshina who is a graduate of chemistry, it was an all-expense paid trip and her client was celebrating her 50th birthday
The lady said she started her makeup journey while she was in the university, adding that she was only doing it for survival at the time
A young Nigerian graduate identified as Aderayo Adeshina has revealed that her make-up trade was responsible for her first international trip, which was to London.
Adeshina made this disclosure while speaking with Legit.ng's regional reporter, Adewunmi Adeoye, in Lagos on Tuesday, October 19.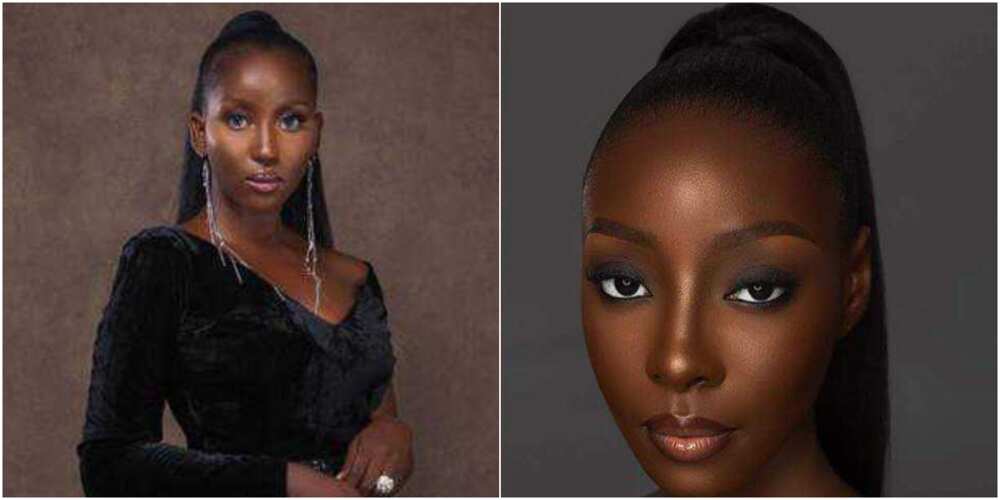 An all-expense-paid trip
The young lady, who studied chemistry at the university, said that the all-expenses-paid trip was to make a client up for her 50th birthday celebration.
While explaining how she started, the makeup artist said the journey began from passion to desire to earn a living while in the university.
Adeshina further explained that she went fully into it when she discovered its sustainability in her final year at the university.
In her words:
"In 2015, a client contacted me that she wanted me to do her makeup in London in celebration of her 50th birthday.
"She asked if I had a valid passport and fortunately for me, I just got one at that time. So, she paid for the visa, hotels, flight and still paid me for my job.
"My makeup journey started from passion to desire to make a living. I wanted to be a mechanical engineer. But, for some reasons, I found myself falling in love with makeup. And along the line, I was only doing it to sustain myself while in school."
The work is paying her
According to Adeshina, as time went on, she discovered that she liked it more than being in the corporate world. She said the job gives her time and she is able to do what she wants financially.
In her words:
"Ever since I discovered that makeup would sustain me, I decided to go into it fully and this discovery was in my final year because by then I was making a lot of money.
"Makeup has introduced me to both local and international artistes."
Meanwhile, Adeshina advised university students to learn a trade as it is inexcusable in the country today due to the fact that it is bankable.
She also urged them to embrace consistency and self-investment even as they align themselves with the latest trends.
She said:
"In Nigeria today, it is very important you have something you are doing with your hand. That is the only thing you can bank on. It is something that is reliable.
"Consistency is key. You need to investment in yourself. There are numerous trends in each year. So, you need to know the latest trend.
"There are sometimes you meet people that would pay you the lowest money but get you the highest connection."
Young lady makes N500k on her first job
Legit.ng previously reported that a 25-year-old Nigerian lady identified as Olamide Ipadeola explained how working in a restaurant while schooling earned her N500,000 on her first job after putting the skills learnt to practice.
Speaking with Legit.ng regional reporter, Adewumi Adeoye, Olamide said she studied Mass Communication and earned a National Diploma in 2016 from Yaba College of Technology.
The young entrepreneur, who is the owner of square_events.ng, said working at the restaurant was the only available opportunity for her to be able to save money for school fees and feeding.
Lady gets a job she wasn't qualified for
In other news, a lady got the shock of her life after she applied for a job she originally ruled herself out as being qualified for.
The Nigerian lady named Akinrokun Tolulope, in a Linkedln post said she had been job hunting without success for a while but got a job because someone took a chance on her.
Narrating how it happened, Tolulope stated that she came across a job offer on Twitter platform and followed up by chatting the poster and expressing her interest to go for an entry-level role if available as she wasn't eligible for the post advertised.
Source: Legit.ng