Eil-ul-Maulid: FG Declares Wednesday as Public Holiday
President Bola Tinubu-led federal government announced Wednesday as a public holiday for the celebration of the Eil-ul-Maulid
The Minister of the Interior, Olubunmi Tunji-Ojo, announced that the holiday was to honour the birth of the Holy Prophet Muhammad (Peace be upon him)
Tunji-Ojo then urged the Muslim faithful to emulate the deeds of the Holy Prophet Muhammad (Peace be upon him) as he lived in peace and harmony with his neighbour
FCT, Abuja - President Bola Tinubu-led federal government has declared Wednesday, September 27, as a public holiday for the celebration of the Eil-ul-Maulid, a day set aside for the commemoration of the birth of the Holy Prophet Muhammad (Peace be upon him).
Olubunmi Tunji-Ojo, the Minister of Interior, made the declaration on behalf of the president and the federal government in Abuja on Monday, September 25, The Nation reported.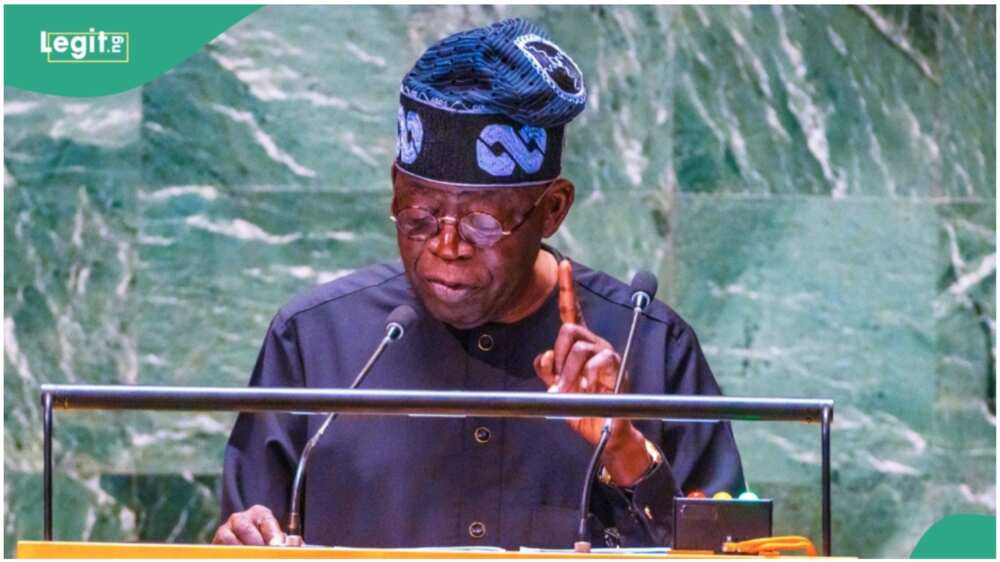 In a statement by Oluwatoyin Akinlade, the ministry's permanent secretary, he extended his congratulatory messages to the Muslim faithful in Nigeria and the diaspora for the grace to witness this year's celebration.
FG announces holiday to celebrate Eil-ul-Maulid
The minister then admonished Nigerians to live with the spirit of love, perseverance, tolerance and patience, the true and deep virtues exemplified by the Holy Prophet Muhammad (peace be upon him).
He then called on the youths to be hardworking and peaceful in the discharge of their duties to their fellow country people without recourse to ideology, ethnicity, faith or social class.
He further called for a united front from Nigerians in supporting President Tinubu in building a progressive country.
Hope for Atiku as Chicago University agrees to release Tinubu's credentials
Legit.ng earlier reported that President Bola Tinubu's tenure may be cut short as Nigerian leader as the Chicago State University has agreed to release his academic records to court.
However, the university said it would only do so once it fully understands the development between Tinubu and Atiku Abubakar, the candidate of the PDP in the 2023 presidential election.
The Chicago State University reiterated that Tinubu graduated from the institution, clearing the controversies on the president's educational qualification.
Source: Legit.ng