Aneta Corsaut: net worth, cause of death, personal life, family
Aneta Corsaut was a famous American TV actress and writer. You may know this fantastic woman for playing Helen Crump on The Andy Griffith Show. Her filmography list is huge and consists of more than 50 movies. It is difficult to write about her in the past sentence because she is a real Hollywood legend and still lives in our hearts.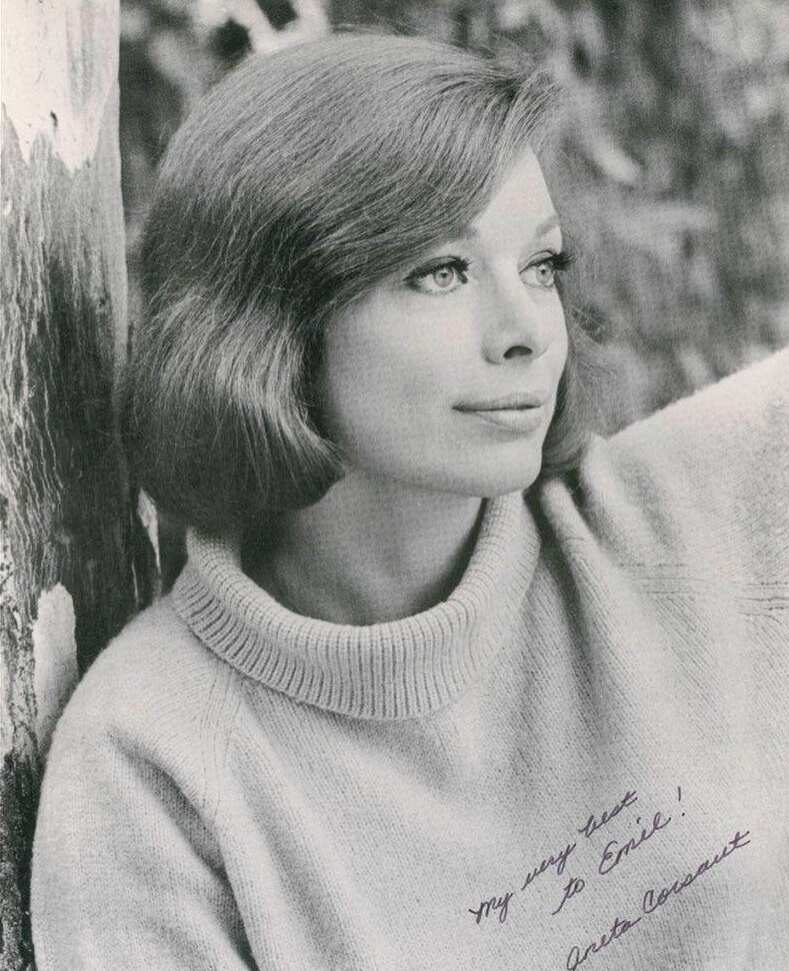 The talent and amazing beauty of this woman is the reason why she became a legend in the entertainment industry.
Profile summary
Full name: Aneta Louise Corsaut
Date of birth: 3rd of November, 1933
Birthplace: Hutchinson, Kansas, USA
Parents: Opal J. Corsaut and Jesse Harrison
Nationality: American
Occupation: Actress
Height: 1.65 m
Date of death: 6 November 1995
Place of death: Studio City, California, United States
Buried: Pierce Brothers Valhalla Memorial Park and Mortuary, Los Angeles, California, United States
Aneta Corsaut biography
Aneta Louise Corsaut, or simply Aneta Corsaut, was born on the 3rd of November, 1933, in Hutchinson, Kansas, USA. She was the daughter of Opal J. Corsaut and Jesse Harrison.
There is not much information about Aneta Corsaut family and education; however, it is known that she studied at Northwestern University.
It is also a well-known fact that the actress was familiar with Lee Strasberg and they studied acting together. Aneta took acting courses at UCLA to improve her skills.
Career
The future actress began her career in the mid-1950s in New York City. Her debut was in cooperation with Steve McQueen in 1958, in the horror film The Blob.
Everyone knows her because of The Andy Griffith Show. She played schoolteacher Helen Crump in the series, and millions of viewers remember her due to this role.
The Helen Crump actress also had a lot of roles in TV series, and many of them had her playing the beautiful girlfriend of the main male character.
It is difficult to forget her expressive eyes and tender smile, but the woman said the following about her appearance:
I'm neither ugly enough to be a straight character actress nor pretty enough to be a glamor girl, so I have to be an actress. I generally wind up playing the "nice girl" or the young mother who has a baby or wants a baby.
The list of Aneta Corsaut movies and TV shows is too long so that we will present you the last 8 of them:
Marcus Welby, M.D. (1976)
The Runaways (1979)
House Calls (1980-81)
Hart to Hart (1983)
Days of Our Lives (1984)
Hotel (1986)
Return to Mayberry (1986)
Matlock (1987-1992)
Net worth
Due to her hard work and dedication to the profession, Aneta Corsaut net worth is estimated to be $3 million.
She was not only a talented actress but also an author who wrote The Mystery Reader's Quiz Book.
Aneta Corsaut personal life
There is no information about Aneta Corsaut husband, so it is assumed that the TV actress has never been married. There were just rumours about her romantic relationship with her co-star Andy Griffith from The Andy Griffith Show.
The info about Aneta Corsaut children is also absent.
Aneta Corsaut cancer
The Hollywood legend died of cancer on the 6th of November, 1995, in Studio City, Los Angeles, California. No one expected that Aneta Corsaut cause of death was cancer.
The TV actress did not show that she was terminally ill. She was buried in Valhalla Memorial Park, North Hollywood, Los Angeles County, California, USA.
Aneta Corsaut age at death was just 62; she died just three days after her birthday.
Aneta Corsaut death was a tragedy as this woman was considered to be one of the best actresses in film history.
FAQs
Here are answers to the most asked questions regarding the actress:
What did Aneta Corsaut die of?
She died of cancer in Los Angeles, California, just three days after her 62nd birthday.
Who played Helen Crump?
Aneta Corsaut played Helen Crump on The Andy Griffith Show. Aneta first appeared on the long-running Griffith show in 1963 as schoolteacher Helen Crump.
Did Helen and Andy date in real life?
Yes, Aneta Corsaut, who played Helen Crump, became Andy's real-life lover almost immediately after joining the cast of The Andy Griffith Show in 1963.
The Andy Griffith affair with Aneta was the worst-kept secret on the set, and Andy did his best to hide his affair from then-wife Barbara, who he wed in 1949 and divorced in 1972.
The woman did not have time to learn the joys of motherhood and married life, but she was a talented actress of incredible beauty, charm, and charisma. She is an example of a woman who did not give up under any difficulties and who loved her work with all her heart. We will never forget her. Rest in peace, gorgeous Aneta Corsaut.
READ ALSO: Kamala Harris bio: Age, height, ethnicity, family, net worth, career
Legit.ng recently reported about the life of Kamala Harris, who Joe Biden just recently chose as his running mate. The 55-year old Democrat initially launched her candidacy for presidency in early 2019 built later dropped her candidacy in December 2019. She then endorsed Biden in March 2020.
On August 11, 2020, a Tuesday, Democratic presidential candidate Joe Biden selected California Senator Kamala Harris as his choice for U.S. vice-president in the November 3 election. This makes Kamala Harris the first Black woman and first Asian American to be picked as a vice presidential running mate on a major-party ticket.
Source: Legit.ng