BREAKING: Fountain of Life Church Names New Senior Pastor after Taiwo Odukoya's Death
Jimmy Odukoya, the son of late Pastors Bimbo and Taiwo Odukoya, has been appointed as the senior pastor of the Fountain of Life Church in Lagos, Nigeria
The announcement was made during a church service on September 17, with Pastor Rotimi Okpaise
Jimmy's installation as a senior pastor is scheduled for September 30, 2023, following the recent passing of his father, Taiwo Odukoya
Lagos, Nigeria - Jimmy Odukoya, son of the late Pastors Bimbo and Taiwo Odukoya, has been named the senior pastor at the Fountain of Life Church in Ilupeju, Lagos.
The official announcement of his appointment was made during the church service on Sunday, September 17, The Nation reported.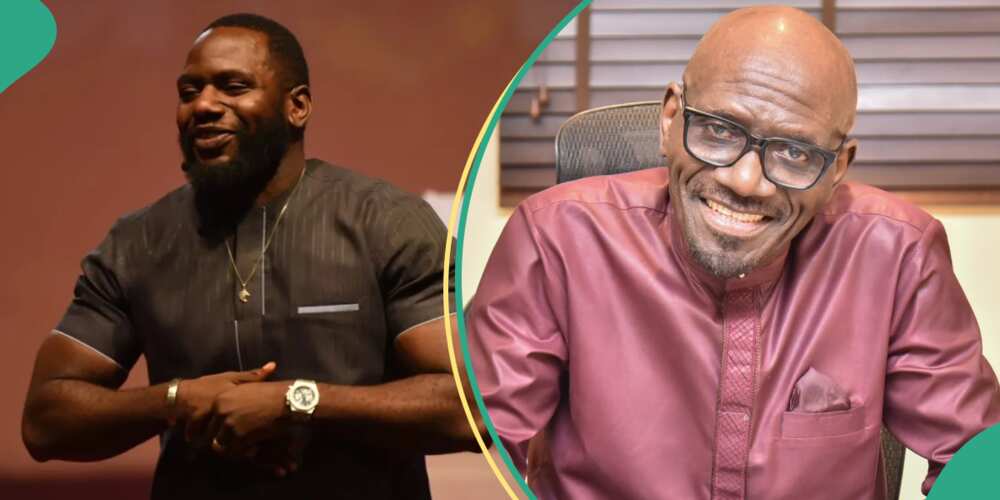 Taiwo Odukoya shared his successor plan - Okpaise
In a poignant moment during the service, Pastor Rotimi Okpaise revealed that prior to his passing, the late Taiwo Odukoya had meticulously shared his succession plan with the board of trustees.
Okpaise conveyed that the Board of Trustees unanimously elected Jimmy to be the senior pastor and also appointed him as the chairperson of the board.
In his announcement, Okpaise disclosed that the board had designated Saturday, September 30, 2023, as the date for Jimmy's installation as senior pastor.
Pastor Taiwo Odukoya's death
The church's founder, Taiwo Odukoya, passed away on Monday, August 7, in the United States at the age of 67.
His passing occurred less than two years after the loss of his wife, Nomthi, a South African, on November 9, 2021, following a courageous two-year battle with cancer.
Jimmy Odukoya speaks on playing lead role in The Woman King
Meanwhile, Jimmy Odukoya, the new senior pastor of the Fountain of Life Church, is an actor. He recently spoke with Legit.ng's head of the Entertainment desk, Sola Sanusi, on his experience working on the same set with the Emmys and Oscar-winning actress Viola Davis in The Woman King.
He also revealed how he got his role in the epic blockbuster during the interview.
Jimmy, during the chat, also revealed that his background in fitness and heavy training helped put him in the right stead to get the role in the movie.
Source: Legit.ng