Regina Lasko biography: Age, parents, husband David Letterman
Regina Lasko is a production manager by profession. She has been married to popular veteran television personality David Letterman for 11 years, but they have been together for 34 years.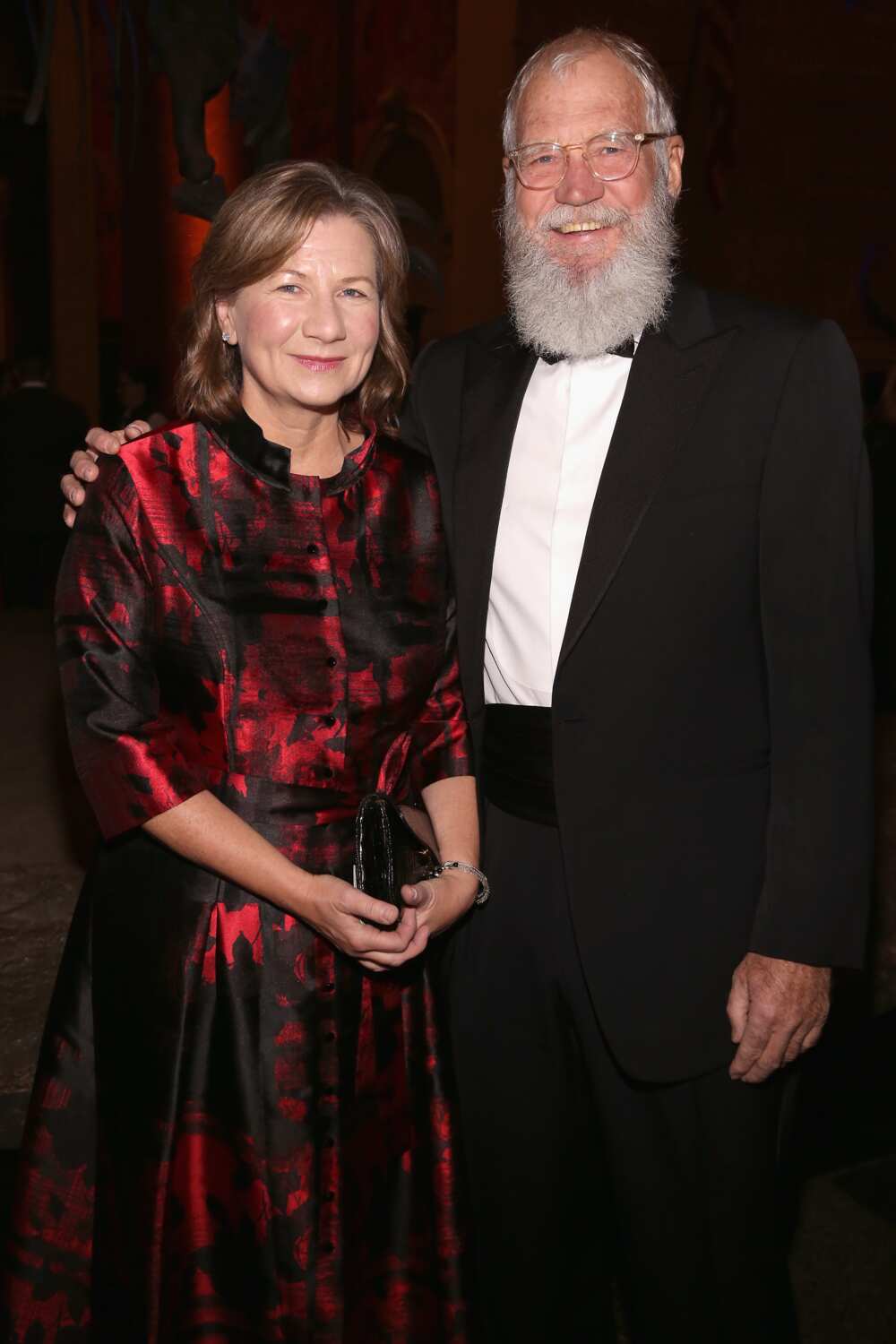 Regina Lasko and her husband both work in Hollywood, However, unlike her husband, Regina works behind the camera.
Profile summary
Name: Regina Lasko
Birthday: November 20, 1960
Nationality: American
Age: 60 years (as of 2020)
Zodiac sign: Scorpio
Spouse: David Letterman
Occupation: Production manager
Net worth: $90 million
Regina Lasko biography
Regina Lasko is married to legendary American television personality David Letterman. Letterman is famous for his of his self-titled talk shows Late Night with David Letterman (1982 to 1992) and The Late Show with David Letterman (1993 to 2015).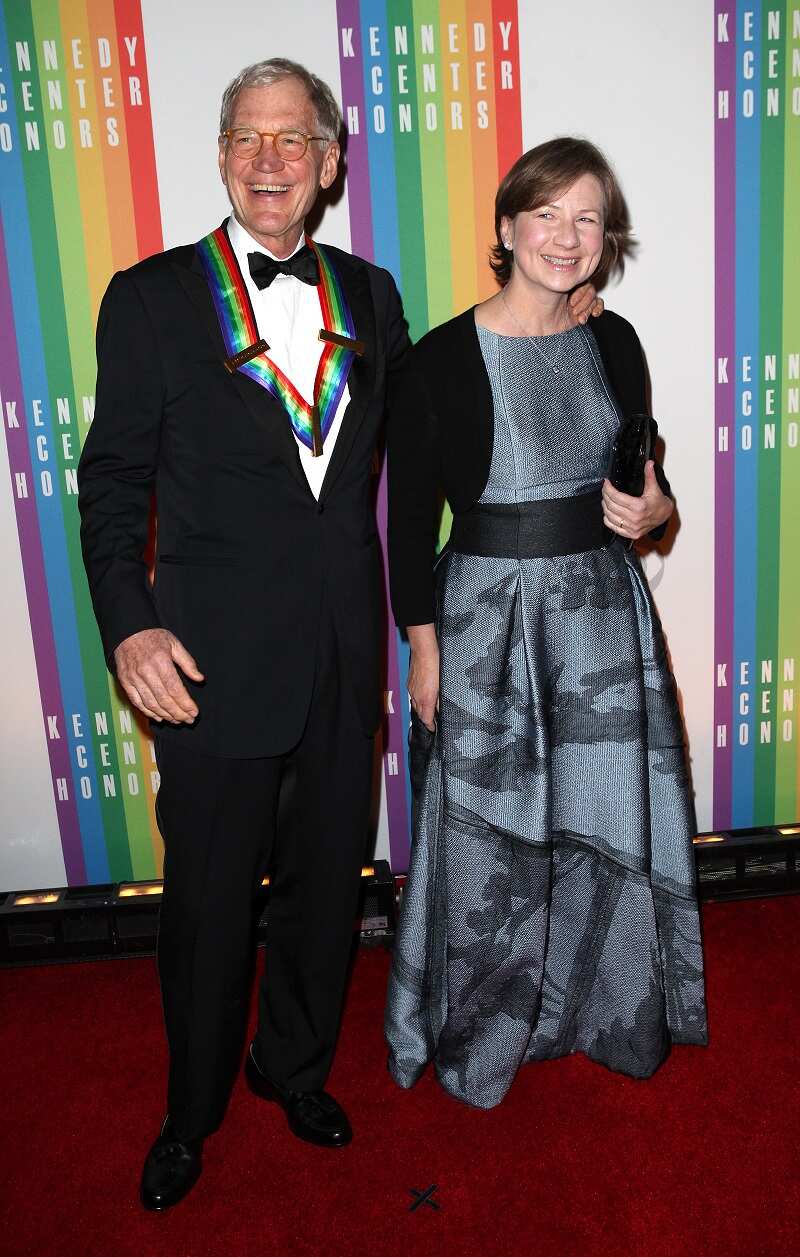 Details about Regina Lasko parents or her siblings are not public yet. She is very tight-lipped with details about where and how she grew up.
How old is Regina Lasko?
The wife of the TV talk show host celebrates her birthday on November 20, 1960. This means that Regina Lasko age as of 2020 is 60 years.
Career
Regina Lasko Letterman is a production manager by profession. She worked as a unit manager for Late Night with David Letterman: 7th Anniversary Special and Late Night with David Letterman: 6th Anniversary Special.
She also worked as unit manager for the Bruce Willis and Neil Young episode of Saturday Night Live in 1989. She was also a unit manager for two episodes of Another World in 1991.
She has also worked with her husband on several occasions. She worked on Late Night with David Letterman from 1987 to 1989 as a unit manager.
Regina Lasko filmography summary
Here are some of the television productions that Lasako has been involved in:
Another World (1991): She was a unit manager for two episodes of the TV series.
Saturday Night Live (1989): She was a unit manager for one episode.
Late Night with David Letterman (1987-1989): She worked as a unit manager on 21 episodes of the series.
Late Night with David Letterman: 7th Anniversary Special(1989): Unit manager for the TV special.
Late Night with David Letterman: 6th Anniversary Special(1988): Unit manager for the TV special.
Regina Lasko net worth
David Letterman wife Regina Lasko is believed to have an estimated net worth of $90 million.
Marriage and family
The David Letterman Regina Lasko love story began in February 1986. David was still seeing comedy writer Merrill Markoe at the time he began dating Regina.
After his relationship with Merrill hit the rocks, he continued dating Regina. The two were partners for over two decades before they finally decided to get married.
They became husband and wife secretly on March 19, 2009, at the courthouse in Choteau, Montana after being together for 23 years.
David announced that they had gotten married on his show and also explained why it took them so long to do so.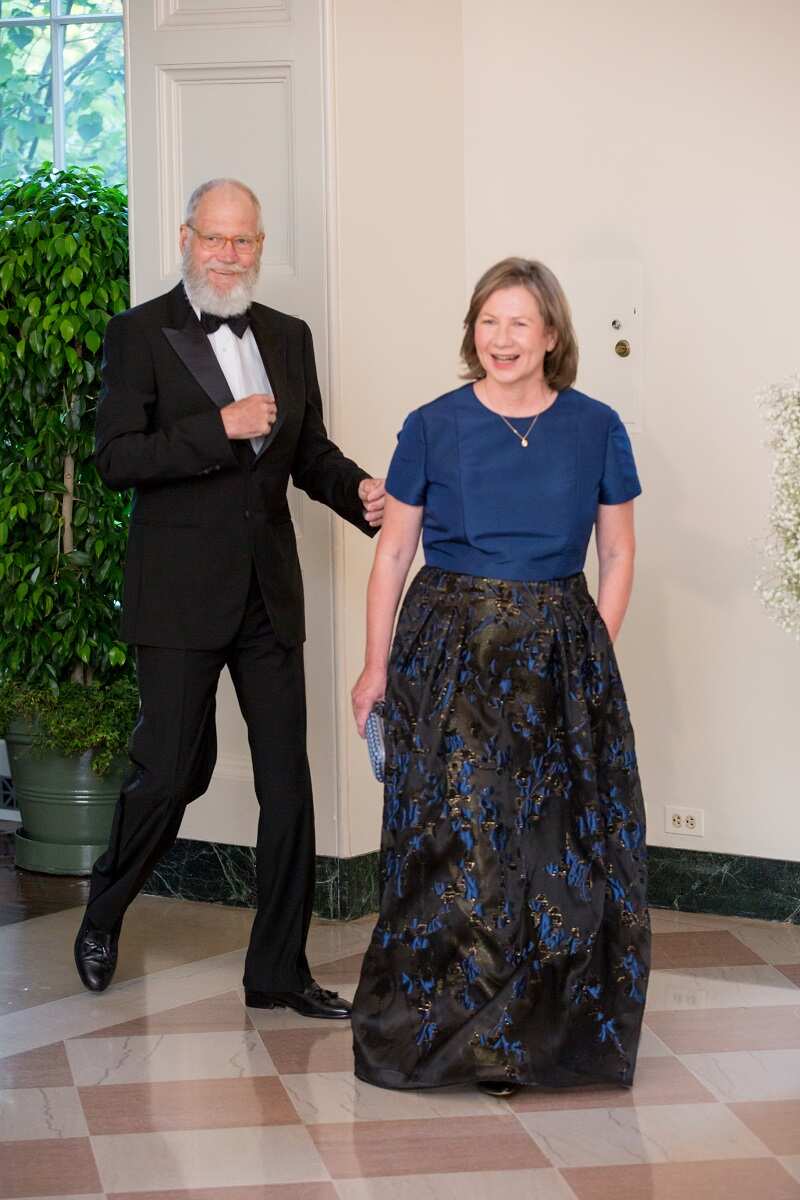 Few months after their wedding, David was accused of having affairs with several female employees of his show.
On October 1, 2009, Letterman told his audience all about the allegations of adult affairs.
He revealed that three weeks before the taping of that particular episode of the show, he had received a package with a note that said,
I know that you do some terrible terrible things and I can prove that you do these terrible things ...
He admitted that the items in the package were enough proof that he did the things he was being accused of and being blackmailed for.
He also stated that the blackmailer revealed his plans to write a screenplay with the details of his affairs if he was not paid a sum of $2 million.
Through the help of an attorney, the TV host gave the blackmailer a counterfeit $2 million cheque. After this, the extortionist revealed his plans to write a book with details of Letterman's affairs.
Letterman's blackmailer was Robert 'Joe' Halderman, an ex-boyfriend of one of Letterrmen's assistants Stephanie Birkitt with whom he had an affair.
Halderman decided to make quick millions off David after he found Stephanie Birkitt's diary with details of her affair with the famous TV host. Halderman was later charged in court and sentenced to six months in prison for extortion.
Regina's marriage to Letterman is not his first. The TV host was first married to Michelle Cook from 1968 to 1977.
Regina Lasko son's failed kidnapping
Lasko and her husband have a son together. They had the boy on November 3, 2003, before they got married. His name is Harry Joseph Letterman.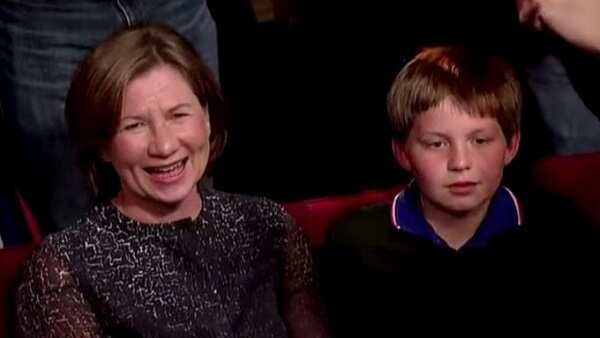 An attempt to kidnap Harry Joseph some months after he was born was thankfully unsuccessful. Investigations revealed that the attempted kidnapping and a plan for $5 million ransom money were masterminded by a former domestic staff of the couple named Kelly Frank who worked as a painter at Letterman's ranch.
Regina Lasko is a professional production manager, the wife of retired talk show host David Letterman and also the mother of their son. Regina is a great wife to her husband and she has been supportive of him for many years. Even in the face of a messy scandal, she supported him and never spoke against him to the press.
READ ALSO: Jessica Ditzel biography: What do we know about Joe Rogan's wife?
Legit.ng recently covered the life story of Jessica Ditzel. Jessica is the wife of Joe Rogan, the American comedian, podcast anchor of The Joe Rogan Experience, and UFC commentator.
Jessica Ditzel is a mother of three children who prefers keeping her personal life private. She is enjoying a happy life with her family in Bell Canyon, California. 
Source: Legit.ng