Senate presidency: APC leadership reportedly reveals name of favoured candidate
The leadership of the All Progressives Congress(APC) is said to have finally opted to zone the Senate presidency position to the North West Geo-political zone.
The decision was reportedly reached last night by the leadership of the APC after consulting with the President-elect, Asiwaju Bola Ahmed Tinubu.
The decision overrides earlier suggestions in some quarters to zone the position to the South.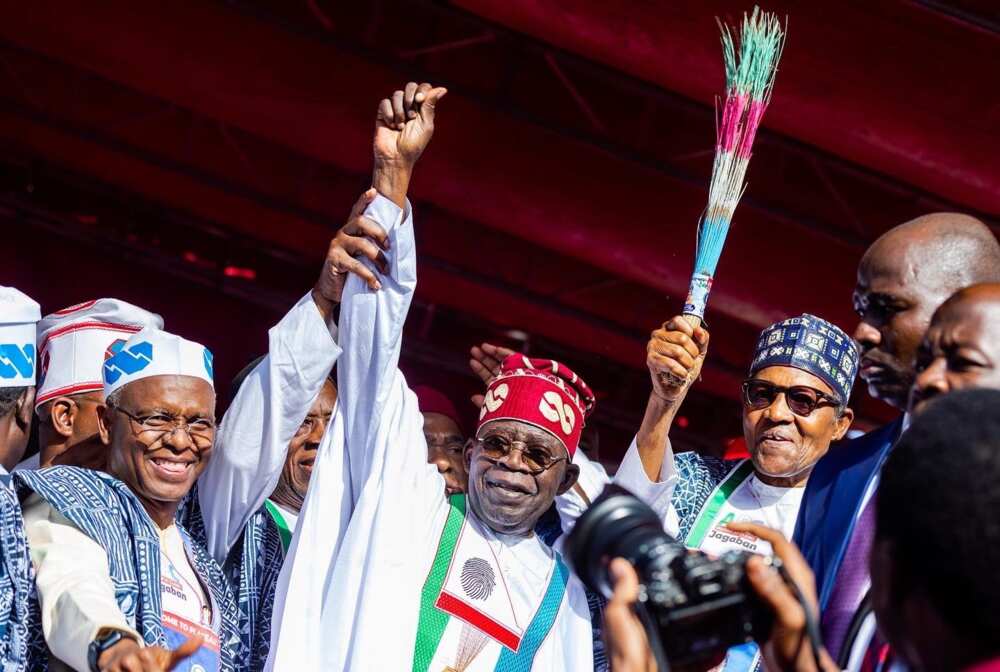 A source revealed that what swung the decision in favour of the North West was that the APC Presidential candidate got his highest number of votes from the zone.
Some top leaders of the party from the zone were said to have made that very strong case for the North West.They maintained that the zone should be rewarded for its performance during the presidential election.They went further to say having the Senate President from the North West will spur the zone to give His Excellency more votes in his reelection in 2027 God willing.
"It would amount to a great mistake if the position of the President of the Senate is gifted to zones where we got very little votes .This should not be done due to the pressure mounted by those who are calling for the so called "religious balance'.This country has gone beyond this kind of sentiment.
"There must be reward for performance otherwise , God forbids, our party will be doomed in future elections. we should not rob Peter to pay Paul. We must take a cue on how H.E Asiwaju Bola Ahmed Tinubu won the primary and the general elections to become the President-elect . He succeeded based on his foresight, hard-work and above all Merit . He never resorted to evoking religious sentiment.
"This was emphasized in his statement to the nation yesterday, that his cabinet shall be "devoid of ethnic and religious considerations."There are several other positions that could go to such zones."
The decision to zone the Senate Presidency to the North West has now opened a flurry of support for Senator Barau Jibrin from Kano North Senatorial District.
Amongst the aspirants for the Senate Presidency, Senator Jibrin is the highest ranking having spent a term in the House of Representatives and now a third termer in the Senate. His two main competitors from the South, Senators Orji Uzor Kalu and Godswill Akpabio are only two termers while former Governor Abdul'azeez Yari is a first termer.
Meanwhile, the party has denied zoning the Senate presidency.
Source: Legit.ng