"My loyalty to APC is not in doubt", Umana insists, dismisses anti party allegation
The minister of Niger Delta Affairs, Umana Okon Umana, has dismissed as malicious falsehood the allegation of anti-party activity against him, and said that the national leadership of his party, the All Progressives Congress (APC), has acknowledged his loyalty, commitment and contributions to the party. Umana added that the governorship candidate of the APC in Akwa Ibom State, Obong Akan Udofia, "knows the level of my support for him and the party, and has equally appreciated my contributions."
The Minister was responding to claims by hack writers that he was working against the interest of the APC in the state. Umana said all such claims were rubbish and should be dismissed by all reasonable people.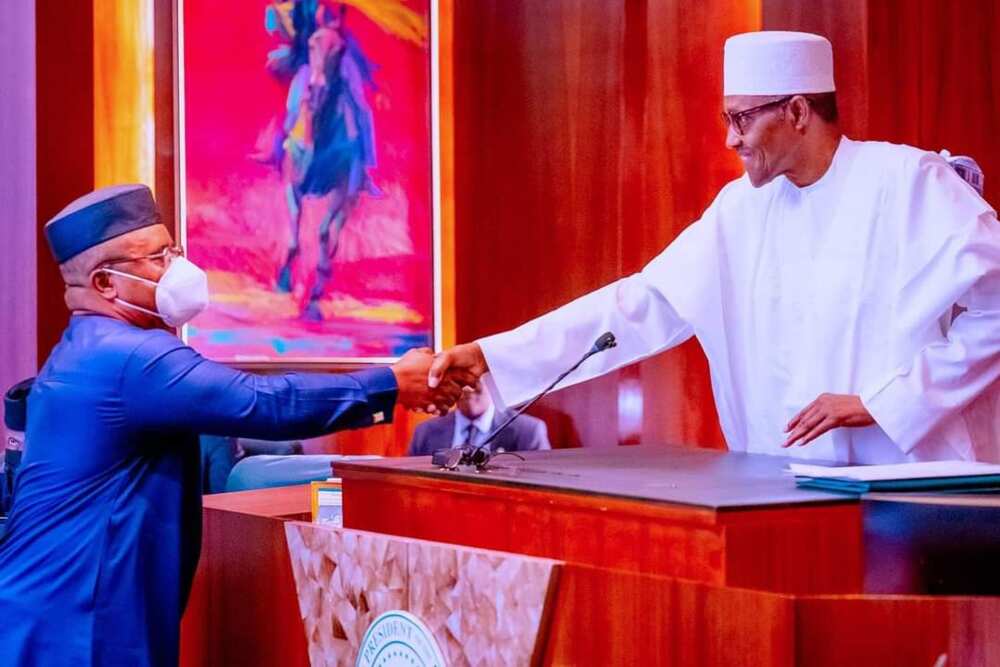 He said the allegation of anti-party activities against him is a futile attempt to distract him from his commitment to the business of the party which, he said, has remained unshaken over the years.
Umana equally dismissed as a blatant lie, the allegation that he pocketed funds released for the political campaigns of the party, and explained that presidential campaign funds are traditionally routed through the governorship candidate of the party in the state and the state party chairman. He said given that tradition no campaign funds could have been released to him and that none was released to him.
On the allegation that he was supporting the candidate of the PDP because the man is from the same area with the Minister, Umana said the allegation was based on ignorance since the governorship candidates of both the APC and the PDP are all sons of Nsit like the Minister, which therefore makes nonsense of the claim of primordial loyalty as the basis for any anti-party activity.
The Minister described as both laughable and childish, the claim by the hack writers that the PDP governorship candidate is his cousin, and recalled that one of the pay-for-play writers had in another recent smear campaign alleged that the state governor was also a cousin to the Minister. "Every governor or governorship candidate in the state is my cousin," Umana said derisively.
Source: Legit.ng