"Behave More Responsibly", Northern Elders Blast Pa Adebanjo
Northern Elders Forum has warned Chief Ayo Adebanjo against making inflammatory statements ahead of the 2023 election
The northern group accused the Yoruba elder of saying te country will end if his candidate, peter Obi, is not elected
According to the group, the 2023 presidential election will not be won by threat or intimidation of opposition
PAY ATTENTION: Сheck out news that is picked exactly for YOU ➡️ click on "Recommended for you" and enjoy!
Northern Elders Forum(NEF) has reviewed the preparations for the forthcoming elections, particularly in light of recent developments and its planned Northern General Assembly.
The Forum took note of the comments of Chief Ayo Adebanjo, leader of one of the Afenifere organizations. In his usual rantings, this time in campaigning for Mr Peter Obi of the Labour Party, he said, among other inflammatory outbursts, that if Nigerians do not elect his candidate, it will be the end of Nigeria. This statement is, to say the least, irresponsible and condemnable. It is the worst thing that can be said in promoting a candidate, but that is the the business of the candidate. We do not believe that Chief Adebanjo's reckless outburst reflects the quality or essence of the Obi/Datti ticket.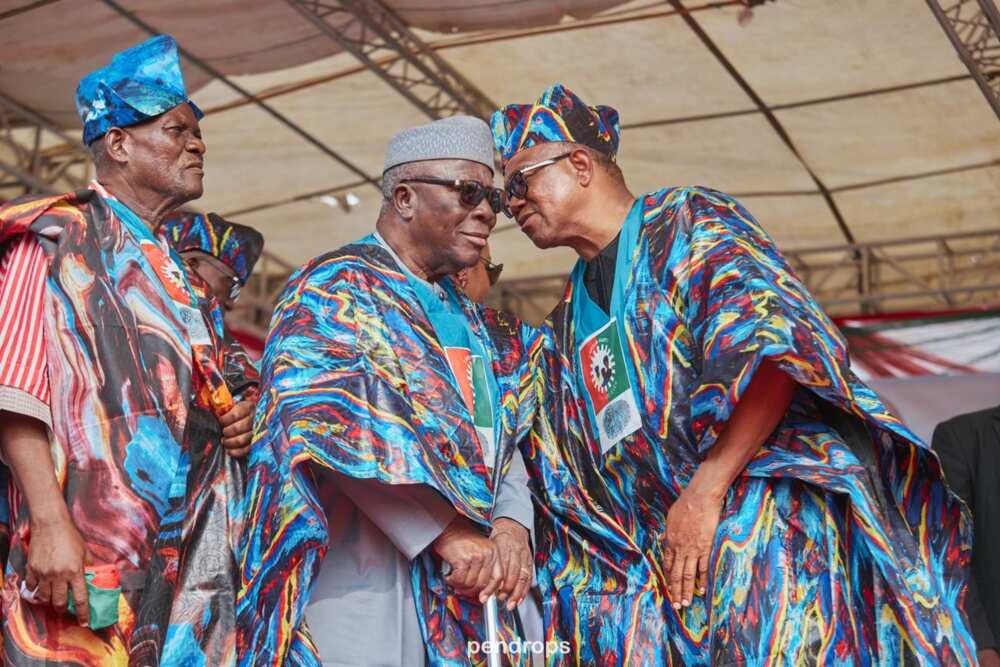 The Forum advises people like Chief Adebanjo to attempt to behave more responsibly. These elections will not be won by threats and insults.Nigerians will not be scared from exercising their choices freely. The unity and survival of Nigeria are not dependent on politicians who think they can intimidate citizens, or instigating actions that will subvert a credible election and a peaceful transition to the next administration.
The North is committed to supporting a credible election under peaceful conditions, and will support any candidate who emerges as leader through it. It appeals to leaders, elders, politicians and the authorities to resist inciting particularly young Nigerians who are more gullible and exposed to dangerous rhetorics.
If there are Nigerians with any influence over Chief Adebanjo, they should advise him to show respect for his age and all the advantages he enjoys from being a Nigerian.
Factional Afenifere leader presses religious button, reveals dangers ahead for Christians
Recall that Legit.ng reported that Ayo Adebanjo, the leader of Afenifere faction, a socio-political Yoruba group that endorsed Peter Obi of the Labour Party, has said the country's future is tied to his preferred presidential candidate.
The factional Afenifere leader made the comment on Thursday, February 3, in Abuja following a meeting with the Southern and Middle Belt Leaders Forum (SMBLF). According to Adebanjo, voting for Peter Obi will show that Nigeria values ethnicity and religious inclusion.
In a veiled attack on the All Progressives Congress (APC), Adebanjo alleged that the northerners are not willing to renege power to the south and that is why many of them are not supporting their candidate.
Source: Legit.ng