Nkechi Nwosu: Meet First Female Methodist Church Bishop In Nigeria
Nkechi Nwosu, the first ordained female bishop in the Methodist Church of Nigeria, ordained by the Christ Methodist Cathedral Church, Jos
Nwosu was born in Lagos but had her secondary and primary school in Ovim in Anambra before she moved to BSc at the University of Nigeria (Nsukka)
She started her career at the Plateau state ministry of health, where she lectured at the state university teaching hospital before she moved to obtain her master's and PhD at the University of Jos
Nkechi Nwosu has officially become the first female Bishop in Methodist Church in Nigeria.
According to the BBC News Pidgin, she was ordained at the Christ Methodist Cathedral Church in Jos, the Plateau state capital.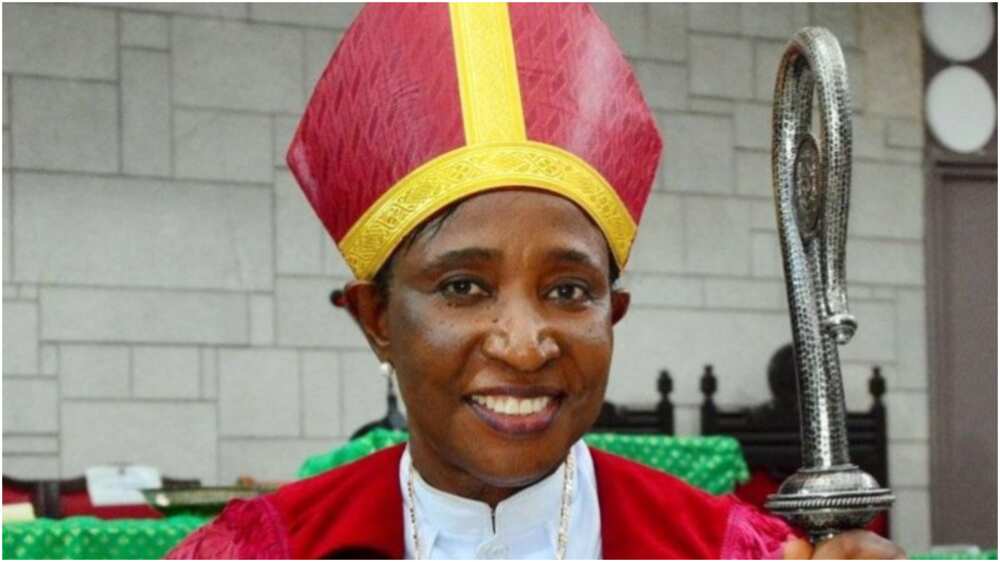 The church reached the decision during its meeting to formalise its decision at its biennial conference that took place.
It was at the meeting that they elected Right Reverend Nkechi Nwosu as the Bishop of Jos.
The Methodist Church in Nigeria is a Connexional Episcopal Church that is headed by a Prelate.
The church has about 2 million members across the country.
Below is all you need to know about the Bishop Nkechi Nwosu
Bishop Nkechi Udunma Nwosu was born in Yaba, Lagos state on February 18, 1955.
Her parents are named Golden and Agnes Okoronkwo.
She attended Ovim Girls Secondary School, Ovim in Anambra state.
Her leadership qualities started in Ovim where she rose to become the school's senior prefect.
After secondary school, she was admitted into the University of Nigeria, Nsukka and graduated with BSc. Microbiology.
She started working with the Plateau state ministry of health where she was deployed to the state's school of nursing as a lecturer.
Nwosu later obtained her master's degree in medical entomology and parasitology from the University of Jos.
She later went to the university of Jos for her PhD in Zoology (Parasitology) and obtained a Doctor of Philosophy (PhD) in Zoology (Parasitology).
2023 Polls: Pastor Reveals Great Danger of Using Altars to Campaign for Politicians
Legit.ng earlier reported that Reverend Ebenezer Egbebunmi of the Foursquare Gospel Church in the Ayobo area of Lagos has called on fellow pastors to stop using the altars to campaign for politicians.
According to the man of God, an altar is a sacred place that should be respected and using it for a political campaign will polarize members of the church.
Egbebunmi maintained that it is not possible for all the members of the church to belong to one political party and the altars are a symbol of unity.
Source: Legit.ng