Ohaneze Ndigbo Chieftain Insists on Removal of Fuel Subsidy, Commends Mele Kyari Over Road Infrastructure
Mazi Ezenwo Patrick Anichukwu has declared his support for the total removal of fuel subsidy by the federal government
According to him, it was unacceptable anywhere in the world for government to continue to spend N6 trillion monthly on fuel subsidy
Meanwhile, he commended the NNPL GMD, Mele Abba Kyari for being creative with his infrastructural development steps
A Chieftain of Igbo socio-cultural group in the South East, Mazi Ezenwo Patrick Anichukwu has reacted to the lingering fuel crisis in Nigeria and insisted on removal of fuel subsidy as the way out.
Speaking with journalists on Wednesday amid fuel scarcity leading to long queues across the nation, the Igbo apex body leader and businessman maintained that the very essence of fuel subsidization by the Federal government has been defeated.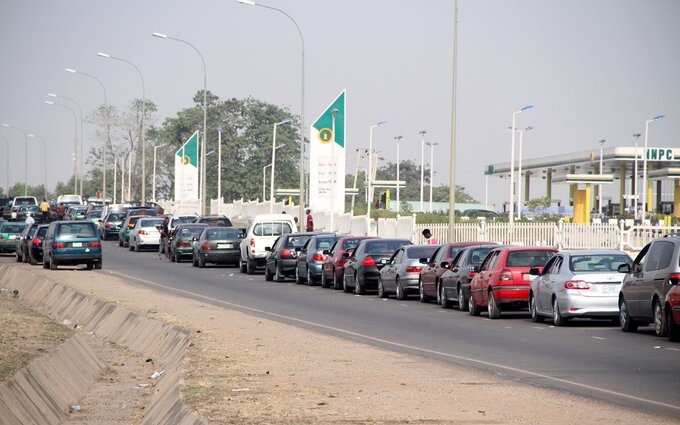 He said, it was unacceptable anywhere in the world for government to continue to spend N6 trillion monthly on fuel subsidy, yet it was unhelpful even as citizens continue to groan as they purchase litres of fuel at high price.
According to him, it was double charges as citizens buy fuel at high price far above the approved pump price on one side, and government still pay for subsidy on the other side.
Anichukwu said: "As a management economist, I don't see any reasonability in government spending N6 trillion on fuel subsidy.
"The Group Managing Director should be courageous enough to tender the proposal for subsidy removal at the Federal Executive Council for approval.
Reacting to the recent approval of the Federal Executive Council for NNPL to construct 44 road infrastructure across the six geopolitical zones, he.said, it was a good development.
He commended the NNPL GMD, Mele Abba Kyari for being creative, noting that the oil and gas industry will be part of history in infrastructural development and not just sending revenue into the Federation Account.
It is recalled that the Federal Executive Council approved the sum of N1.9 trillion to be invested in the reconstruction of 44 Federal roads across the country.
Fuel Scarcity: El-Rufai Reminds Nigerians of APC Promise in 2015, See Video
Meanwhile, the Kaduna state governor, Mallam Nasir El-Rufai, has said that the All Progressives Congress (APC) did not promise Nigerians that it will allow fuel subsidies to stay when it was campaigning in the 2015 general election.
El-Rufai disclosed that he personally convinced President Muhammadu Buhari of the importance of removing the subsidies after the party gained power in 2015.
He, however, lamented that some unnamed persons within the presidency advised the president to allow the petrol subsidy to stay. According to him, APC did not promise that the subsidy will stay and that it will redesign the naira.
Source: Legit.ng