Etta Ng Chok Lam's biography: who is Jackie Chan's daughter?
The story of Etta Ng Chok Lam, Jackie Chan's daughter, is unusual and fascinating because it is not a typical celebrity child story. Why is this young lady estranged from her parents, and what is she currently up to?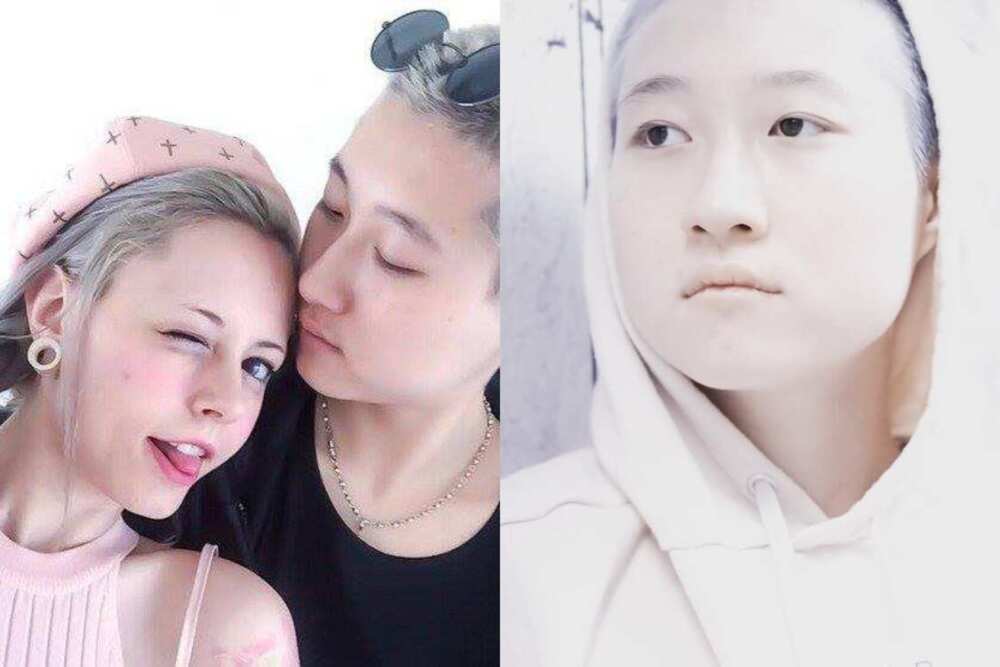 Many people are curious about the extraordinary life story of Etta Ng Chok Lam and who her mother is. It turns out that she has a troubled relationship with both of her parents for various reasons. Her biography reveals more interesting details about her life.
Profile summary
| | |
| --- | --- |
| Real name | Etta Ng Chok Lam |
| Gender | Female |
| Date of birth | 19 November 1999 |
| Age | 23 years old (as of July 2023) |
| Zodiac sign | Scorpio |
| Place of birth | Hong Kong, China |
| Current residence | Canada |
| Nationality | Chinese-Canadian |
| Ethnicity | Asian |
| Religion | Buddhism |
| Sexuality | Lesbian |
| Height | 5'6" (167 cm) |
| Weight | 132 lbs (60 kgs) |
| Body measurements | 34-29-36 inches (86-73-91 cm) |
| Hair colour | Black |
| Eye colour | Black |
| Mother | Elaine Ng Yi-lei |
| Father | Jackie Chan |
| Siblings | 1 |
| Relationship status | Married |
| Wife | Andi Autumn |
| School | International Christian School, Hong Kong |
Etta Ng Chok Lam's biography
Etta Ng Chok Lam is the youngest of Jackie Chan's children. When Etta was born, she drove a lot of media attention and was nicknamed "Little Dragon Girl" due to her father's fame for his epic action movie roles.
There was controversy surrounding this little girl's birth, as she was conceived from the married actor's affair with beauty pageant queen Elaine Ng Yi-lei.
Etta does not have a relationship with her famous dad. She disclosed that she does not see him as her father, as he did not help to raise her, and she was raised by her mother, Elaine. She also noted that she does not hold any grudges against him.
Who is Etta Ng Chok Lam's mother?
Her mother, Elaine Ng Yi-lei, a Hong Kong actress, was born on 23 September 1972. She was crowned Miss Asia in 1990.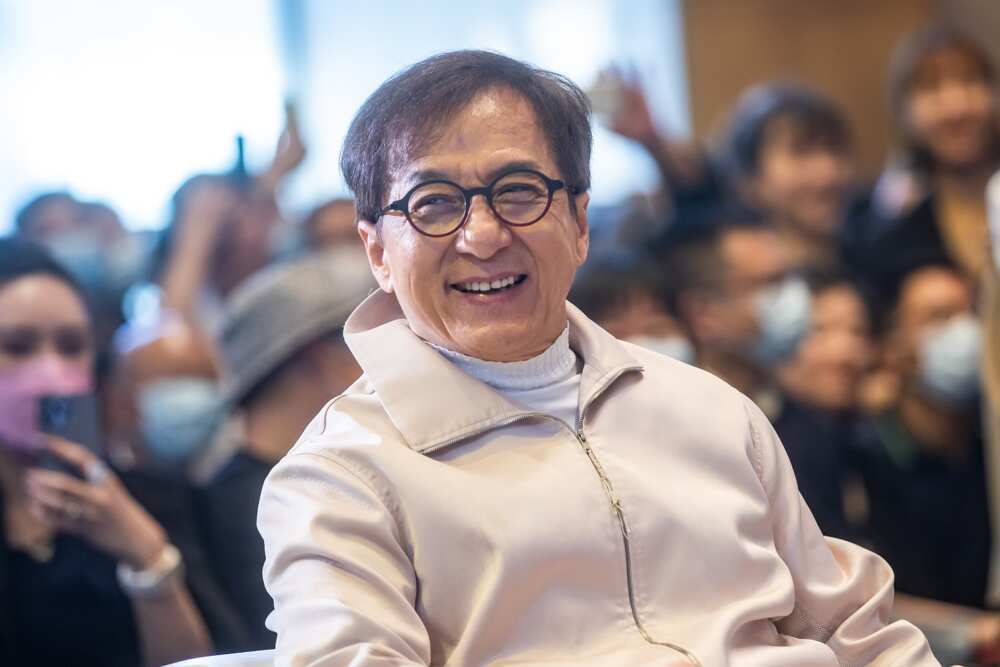 Although Etta gets along better with her mom than her dad, the two have fallen out recently. On a few occasions, the young girl accused her mother of being abusive and violent.
Elaine once revealed that Etta has a lot of emotional problems, such as anxiety, and needs constant psychological therapy.
How old is Etta Ng Chok Lam?
As of July 2023, Jackie Chan's daughter is 23 years old. She was born on 19 November 1999. Her zodiac sign is Scorpio.
What is Etta Ng Chok Lam's gender and sexuality?
In 2018, the famous actor's daughter came out as a lesbian. She revealed that she is in a relationship with a Canadian social media influencer, Andi Autumn, who is over ten years older than her.
It is alleged that Elaine does not accept her daughter-in-law because she believes Andi has an ulterior financial motive for being with Etta. Etta moved to Canada to live with Andi, mentioning that her parents were homophobic and did not want to support them.
At one point, the couple became homeless due to their lack of financial support and had to live under a bridge.
Is Etta Ng Chok Lam married?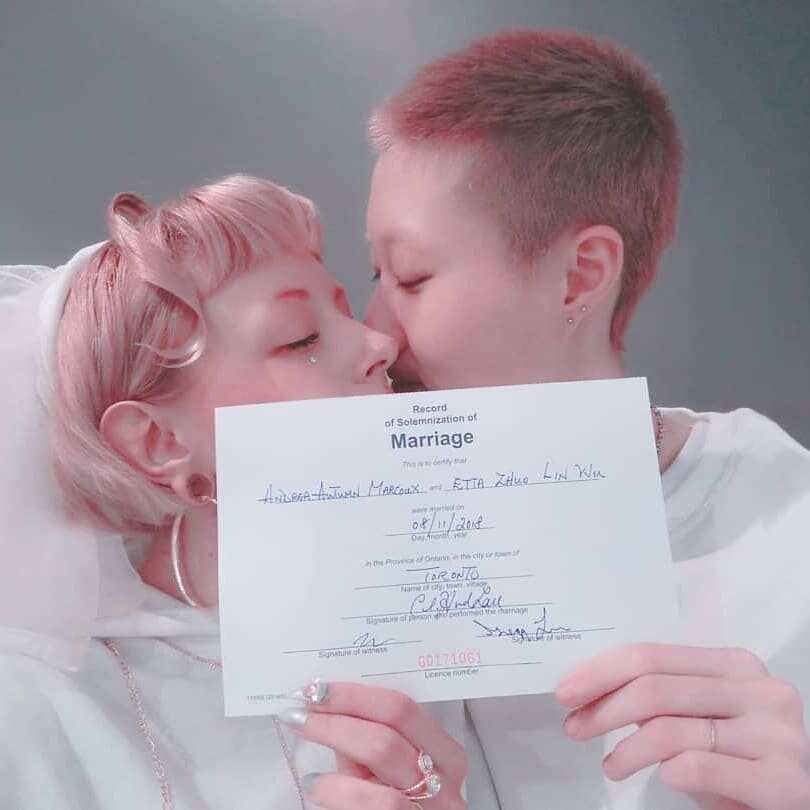 Etta and Andi Autumn got officially married in Canada in November 2018. The happy newlyweds posted a picture of themselves and their marriage certificate on social media, announcing to the world that they had tied the knot.
In the post, Etta spoke highly of their relationship, saying she did not know what love felt like before meeting her wife. She stated that love always wins.
What is Etta Ng Chok Lam's Instagram?
Etta is not active on Instgram. After she deleted her social media posts, there were rumours that she had broken up with Andi; however, they are still together. Etta mentioned that limiting social media interaction was necessary for her mental health.
Who is Jackie Chan married to?
Jackie Chan is married to Joan Lin. The couple met in January 1981 and secretly married in Los Angeles in 1982. Jaycee Chan, their only child, was born the day after they married.
While married to Joan, Jackie had an extra-marital affair with Elaine Ng Yi-Lei and has a daughter Etta Ng Chok Lam.
How many kids does Jackie Chan have?
The talented actor only has two kids, Jaycee Chan and Etta. Jaycee is a Hong Kong-American singer and actor. He was born on 3 December 1982 in Los Angeles, California.
Fun facts
Here are interesting facts about Etta Ng Chok Lam.
She once claimed to be homeless and sleeping under a bridge.
Her mother disowned her after she came out as a lesbian at 17.
Her father has appeared in nearly 150 films and TV series.
Etta Ng Chok Lam, the youngest child of the renowned actor and martial artist Jackie Chan, has chosen to live a private life away from the spotlight. Etta identifies as a lesbian and is happily married to her wife, Andi Autumn.
Legit.ng recently reported about the most famous Korean actors who are known for their huge talent and hard work. The Korean film industry always produces the best dramas and movies.
Genres of films in which beautiful Korean actors act are not limited only to love or family stories. There is a variety of films, from the criminals ones to horror. Read about famous movie stars from Korea and their most prominent works.
Source: Legit.ng