Asari Dokubo Finally Tells His People Who To Vote for and Why They Should Support the Presidential Candidate
Bola Tinubu of the All Progressives Congress will win the 2023 presidential election landslide according to Asari-Dokubo
The Niger Delta freedom fighter also insisted that the former Lagos state governor will benefit his people
Going further, he added that among the candidates only Tinubu could protect the Kalabari, the land and people and develop the kingdom
Asari-Dokubo has predicted landslide victory for the presidential candidate of the All Progressives Congress (APC), Asiwaju Bola Ahmed Tinubu.
This comes as the former Niger Delta freedom fighter appealed to the Kalabari Kingdom in Rivers state and Ijaw people to vote for Tinubu, Tribune Newspaper reports.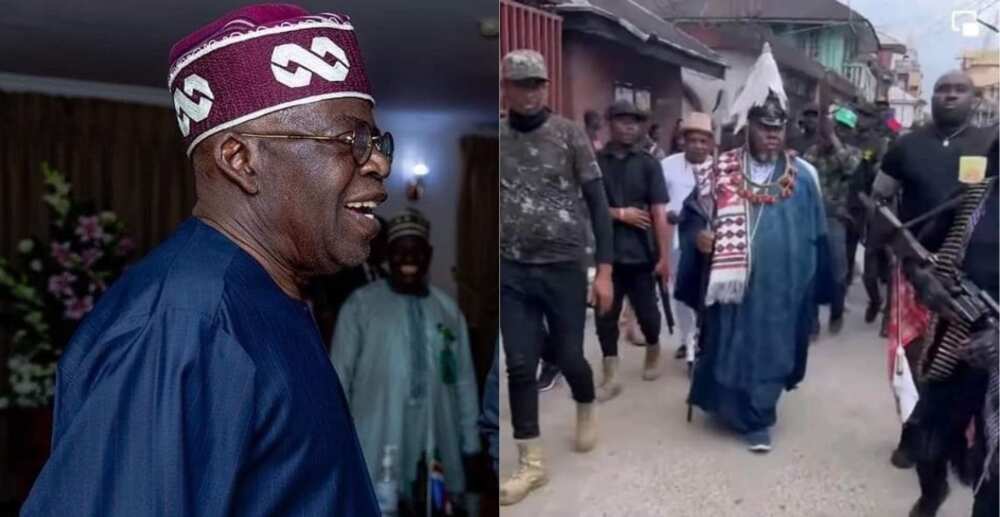 He insisted that by all indications the former Lagos state governor would cruise him to victory following his tested and trusted administrative capacity, The Nation newspaper added.
He said:
"Tein Jack-Rich is representing the interest of our people. He occupies a significant and prominent position in the Asiwaju Bola Tinubu campaign structure. We are celebrating him and giving him our full support on his 48th birthday.
"The whole Kalabari gathered, all the chiefs from Kalabiri villages gathered and all have endorsed him to represent and speak for them. They have said come the Presidential election they are going to support Tinubu to become the next President of Nigeria."
He explained that Tinubu remained the closest corridor for the Kalabari Kingdom to benefit in the next federal government.
He said among the candidates only Tinubu could protect the Kalabari, the land and people and develop the kingdom.
He added.:
"If Asiwaju Bola Tinubu wins, Kalabari will be on top with Tein Jack- Rich. Tein- Jack- Rick needs us. The direction he points to us politically is where we should follow, because if we don't follow, we will cry and cry again.
"I can walk into the bedroom of Asiwaju Bola Tinubu. Trust me, you know me. I have paid my dues. Bola Tinubu is the person that can secure Kalabari people, if you throw your votes away, don't blame anybody."
2023 Election: Ex-militant leader endorses Tinubu, says "Atiku was a spare tyre, never handle executive office"
Legit had reported that Asari Dokubo said he is for Bola Tinubu, the presidential candidate of the All Progressives Congress (APC) in the 2023 election.
Dokubo said the presidential candidate of the Peoples Democratic Party (PDP), Atiku Abubakar, has never handled any executive post before and can't be regarded as an experienced politician.
He added that Atiku is far behind the likes of Bola Tinubu of the APC, Rabiu Kwankwaso of the New Nigeria Peoples Party (NNPP) and their counterpart in the Labour Party, Peter Obi.
Source: Legit.ng